Patriots
Tom Brady signing two-year contract extension
It's worth $23 million per year.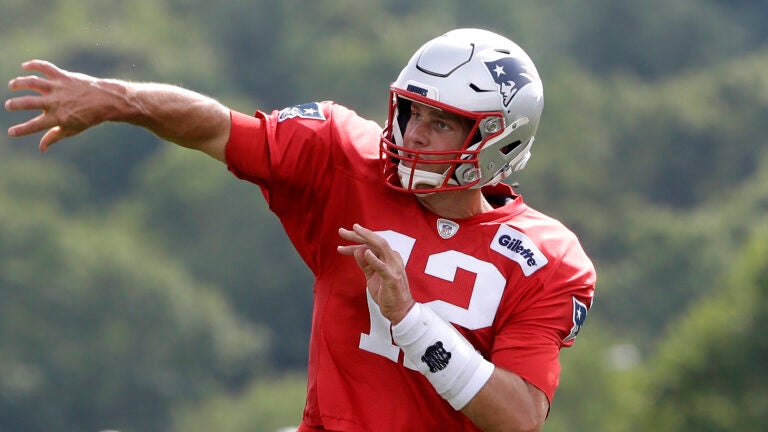 Tom Brady is signing a two-year contract extension with the Patriots, a source confirmed to the Globe on Sunday. The two-year, $70 million extension, terms first reported by NFL Network's Ian Rapoport, take Brady through the 2021, when he will be 44. He will be paid $23 million this season, $30 million in 2020, and $32 million in 2021.
[fragment number=0]
ESPN's Adam Schefter also added context to Brady's deal.
[fragment number=1]
[fragment number=2]
ESPN's Field Yates first reported Sunday that the Patriots are close to signing Tom Brady to a contract extension.
[fragment number=3]
Brady has never played out the final season of a contract during his 20 seasons in the NFL. The Globe's Ben Volin wrote Wednesday that Brady's $27 million cap number was the fourth-highest in the NFL, but could "easily be remedied" by converting most of that money into a signing bonus and adding years to Brady's contract.