Patriots
How Antonio Brown celebrated joining the Patriots on Instagram
"Business is Boomin"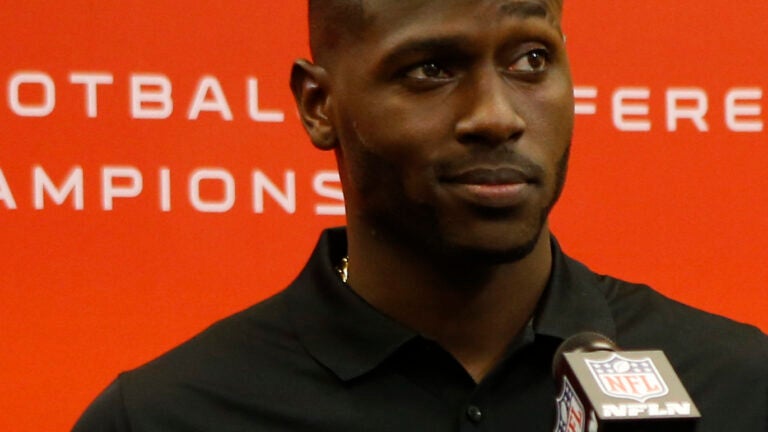 It's been a whirlwind for Antonio Brown, but the wide receiver is happy to have found a new home.
Just hours after being released from the Raiders, Brown was picked up by the Patriots on Saturday afternoon. After finding out he was released, he wasted no time celebrating the news on Instagram with a series of Pats-related photos.
Brown in a Patriots uniform:
Brown with his new teammate, Julian Edelman, at the Grammys. His caption reads, "Let's get 7 [rings]."
Brown sitting on the $9 million signing bonus he will earn from the Patriots. His caption is, "The Patriot Way."
Brown catching a ride to 'Foxsborough' on a bus driven by Bill Belichick:
Brown also detailed his arrival to New England on Sunday morning via his Instagram story. He will not be eligible to compete in the season-opener against the Steelers.