Patriots
After Week 2 win, Bill Belichick talks Stephen Gostkowski, Antonio Brown, and canopies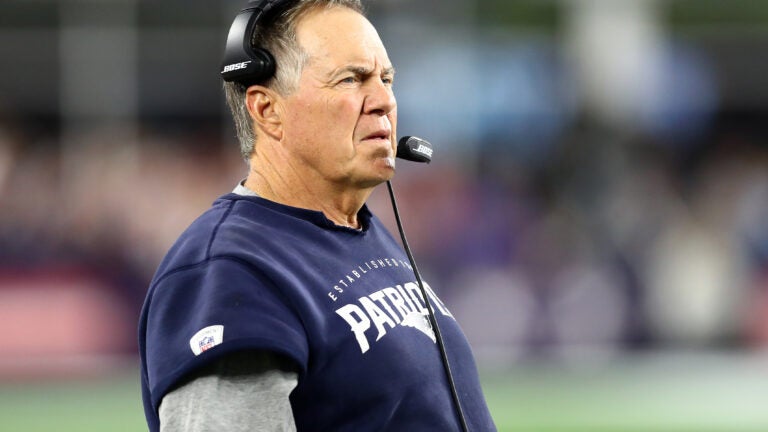 Coach Bill Belichick expressed little concern about the Patriots' field-goal operation after kicker Stephen Gostkowski missed three attempts Sunday afternoon against the Dolphins.
"Steve's a good kicker," Belichick said during a conference call Monday afternoon. "He's certainly kicked well for us last weekend in Pittsburgh. I have confidence in all the people that are involved here."
Belichick put the onus on the coaching staff and other specialists — not just Gostkowski — to improve the timing, protection, and execution of the kicks moving forward.
"We just have to work better at it and expect better results," Belichick said.
Gostkowski missed a 48-yard field goal as well as two extra-point attempts in New England's dominant 43-0 rout over the Dolphins. The 35-year-old called his performance "pretty terrible."
"I stunk," he said after the game. "Every year has different challenges and different ways you feel. You do the best you can with what you've got. This hasn't been the best start, but I'm not going to throw in the towel."
Gostkowski, who has kicked for the Patriots since 2006, missed only one of his 50 extra-point attempts last season. Over the course of his 16-year NFL career, he boasts a 98.6 percent extra-point conversion rate, including nine straight years of 100 percent accuracy.
Brown update
The NFL was expected to meet Monday with Britney Taylor, wide receiver Antonio Brown's former trainer who accused him of rape and sexual assault in a lawsuit filed last week. Belichick would not say whether he anticipates hearing from the league.
"I don't really know anything about that," Belichick said. "But I'll just answer any questions about the game and not get into anything else outside of that right now."
Staying cool
Lions coach Matt Patricia is still sharing insights with his former team.
Patricia, who served as the Patriots' defensive coordinator for six seasons, tipped Belichick off to his team's usage of canopies to shade players on the sidelines while playing at Hard Rock Stadium in Miami. The pair discussed the idea during joint practices this preseason, and the Patriots decided to implement the cooling technique Sunday.
"Sometimes what the temperature is and how it feels are two different things," Belichick said. "It was definitely very challenging in terms of the heat in the game."
With on-field temperatures nearing 100 degrees, Belichick said he can't remember a hotter game than Sunday's and seemed pleased with the impact of the canopies.
"Every little bit probably helped," he said. "We tried to do what we could to address the situation."
https://twitter.com/BenVolin/status/1173279534688493570?s=20