Patriots
How Bill Belichick is preparing for the Redskins despite not knowing who will start at quarterback
"Really, they're all problems and we'll have to be ready for whichever ones play."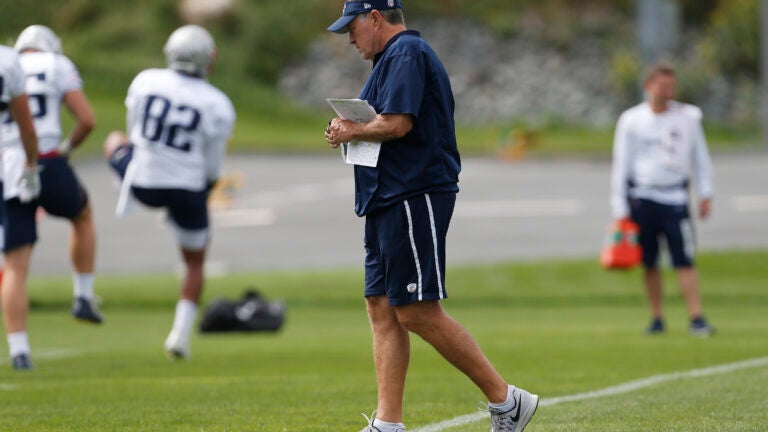 The Patriots take on the Washington Redskins on Sunday, and in preparation for the game, New England head coach Bill Belichick broke down what the team is looking out for ahead of the matchup. Belichick said that the Redskins, who are 0-4 this season, should not be underestimated.
"The Redskins have a lot of good offensive skill players at every position – quarterback, running back, tight end, receiver," he said, "Defensively, the front is very disruptive. They have good players on the edge, good players inside, guys that are hard to block. They cause a lot of negative plays, ball disruption, tackles-for-loss, put a lot of pressure on the offensive line."
While the Redskins have not decided who will play at the quarterback position, according to head coach Jay Gruden via a conference call, Belichick said the Patriots are preparing for any and all options – whether that be Colt McCoy, Case Keenum or rookie Dwayne Haskins.
Jay Gruden on the Redskins QB plan for Sunday: "We don't have one right now."

— Nora Princiotti (@NoraPrinciotti) October 2, 2019
"We're preparing for all three quarterbacks," he said. "All three guys are very talented. Two of them have a lot of experience in the system and [Dwayne] Haskins, obviously, is a young, talented guy that was taken in the first round. Really, they're all problems and we'll have to be ready for whichever ones play."
Belichick went on to elaborate on what the Redskins offense does well with deep passes, and how [Terry] McLaurin is, "probably their No. 1 deep threat."
"They probably run more double moves than any team we've played in a while. Every team has them, but these guys, they run quite a few of them so it really keeps the secondary honest. Again, Jay does a nice job of creating vertical plays through play-action and some of his kind of core plays.
"McLaurin gives them a lot of good speed out there. He can stretch the defense. He caught a couple of teams without post help and he's made them pay. He had a 60-yard [touchdown] against Philadelphia, whatever it was, something like that. He's really fast and he can stretch the defense."