Patriots
Bill Belichick explained what makes the Patriots' defense unique
"Show me how many teams in the league play 20 players on defense. Not too many."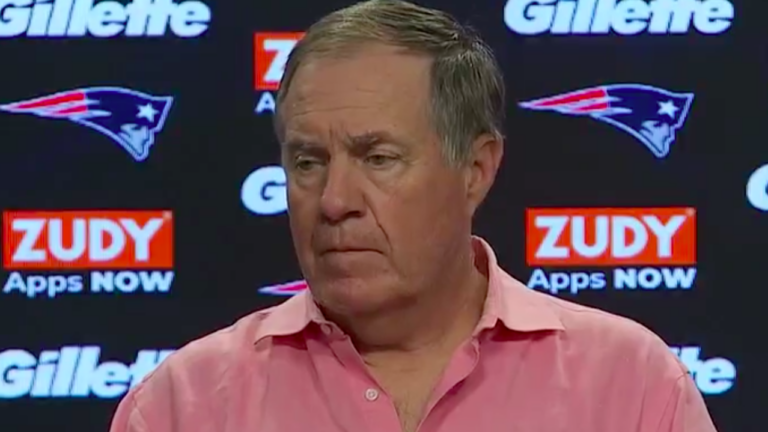 The Patriots take on the New York Giants Thursday, a matchup that likely won't include Saquon Barkley, who is dealing with a high ankle sprain. Regardless, Patriots head coach Belichick spoke before Tuesday's practice about how the team's defense will be prepared for whomever they face.
Bill Belichick Live Press Conference 10/8: https://t.co/dO2jM0lG9c

— New England Patriots (@Patriots) October 8, 2019
"We'll be ready for everybody," Belichick said. "I don't see them holding back anything."
Belichick noted the performances of both Barkley ("he has more production than anyone in the history of the game") and Giants rookie quarterback Daniel Jones ("he's a very accurate quarterback and has good poise..He's been impressive) as skilled assets to the Giants offense. Still, he believes that the "versatility" of his defense will allow them to compete against anyone.
"It's huge. We face a different offense every week, even if they're the same, they're different because of the personnel. To be able to have players that can do multiple things and do them well, it gives you a tremendous advantage. You can substitute, not substitute. We have a lot of players that fall into that category."
On the other hand, who plays on Thursday is based on a variety of factors depending on the game, the situation and the opponent, according to Belichick. He said that while not many teams in the NFL have rotated players as much as they have, it's a part of their game plan.
"We've rotated a lot, we've played 20 players on defense the last four or five weeks…"We have a lot of good players, each week is its own week and it depends on the situation, the game plan, sometimes it depends on how they play the game," he said.
"I didn't know that Washington was going to be in 10 personnel for 30-something plays. That changed some of our play time and it's not like we go in the game and say, 'This is how many plays each guy is going to play.' We just don't do it that way. There's a lot of factors…Ultimately they all come into play and we try to do what we think is best."
At the end of his press conference, Belichick even highlighted defensive-tackle Danny Shelton, who he feels has stepped up in his second season with the team.
"Danny has done a good job for us, his second year he came in good shape, a great attitude, he certainly worked hard to do the things we asked him to do…He tried to do that last year but I would say this year he's further ahead on it…He's really given us a good level of play inside…He's been productive, versatile and he's done a good job."