Patriots
'I don't want that to be your burden': Ben Watson revealed how his release from the Patriots affected his family
Watson was released from the Patriots last week, but re-signed on Tuesday.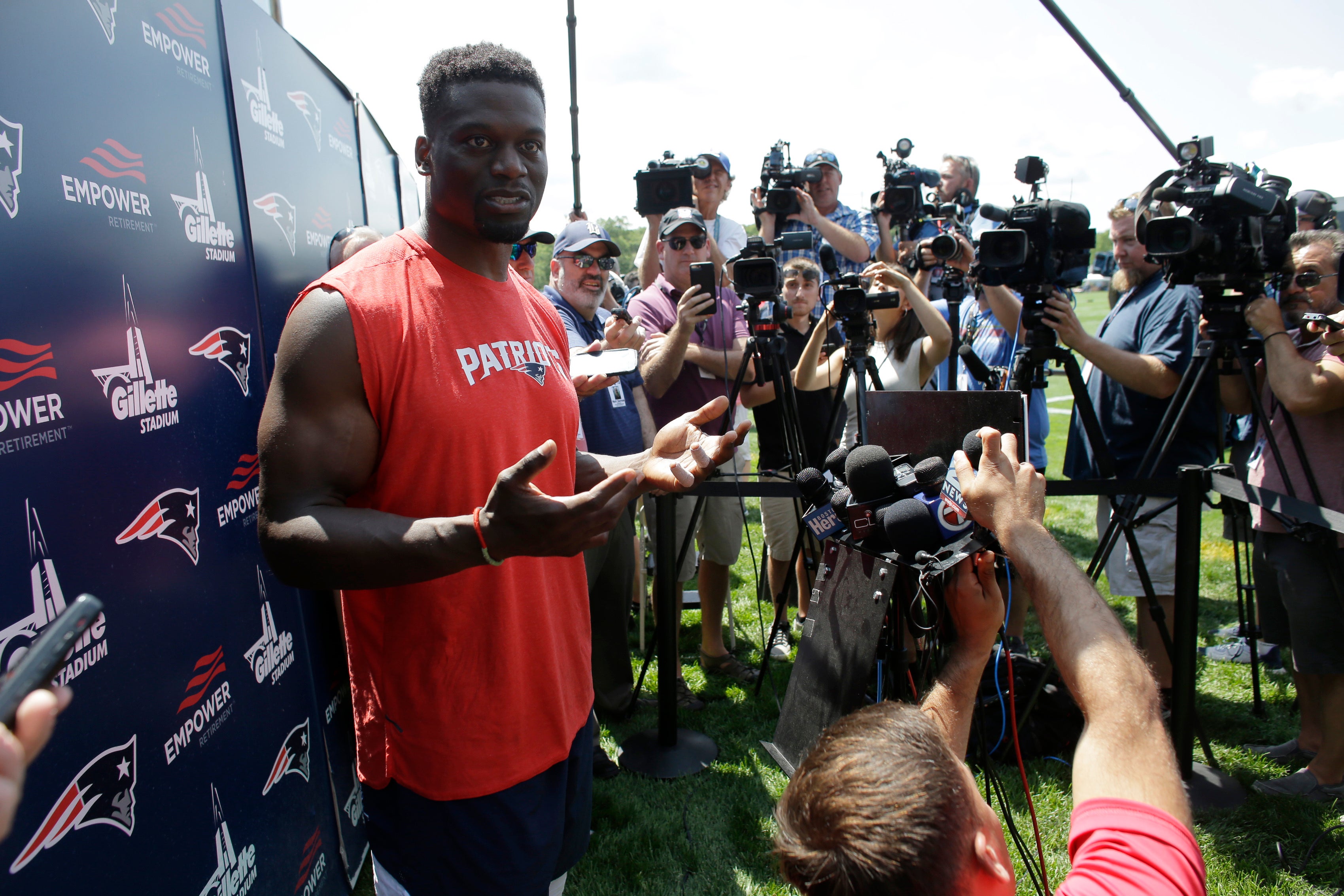 Ben Watson isn't the only one who had to grapple with the news that he'd been released.
The decision to cut Watson last week was due to a lack of roster space, according to head coach Bill Belichick. While Watson re-signed with the team on Tuesday when a spot opened up, he revealed after practice on Thursday how the initial news not only affected him, but his seven children. While the news was difficult, he encouraged them to still support the team.
Interesting perspective from Ben Watson on how his kids handled him being cut. Said he told them it was OK to keep rooting for the Patriots if they wanted to.

"It was a tough moment, but you try to take whatever's tough as a father and turn it into something teachable." pic.twitter.com/gKsmZptFnO

— Zack Cox (@ZackCoxNESN) October 17, 2019
"I told them, and this is part of being a father and going through different disappointment and stuff like that, just because the team fired me or cut daddy, if you want to be a fan than that's fine," he said. "I don't want you all holding whatever feelings me and mommy have right now, I don't want that to be your burden. Even though you want to defend your father, if a week goes by or a day and the kids at school are talking about the game, I want you to feel okay wearing your stuff."
Watson feels like it was a lesson on dealing with adversity for both himself and his kids.
"It was a tough moment but you take whatever is tough, as a father, and turn it into a teachable, tangible moment for them to learn from and for me to learn from too."