Patriots
What Bill Belichick said about Monday night's game against the Jets
"A lot of good players, a lot to get ready for, and Monday night's always a high-energy game."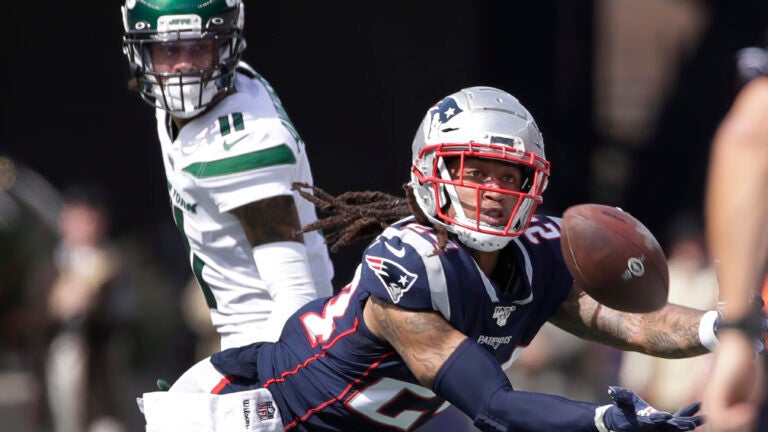 The New York Jets earned one of the more impressive victories of the NFL season to date on Sunday, taking down the Dallas Cowboys, 24-22, at MetLife Stadium.
Patriots head coach Bill Belichick took notice, and he began his weekly press conference Thursday with high praise for the Jets despite their 1-4 record.
"We've had certainly plenty of time here to focus on the Jets, and very impressive win that they had last week against Dallas," Belichick said. "They played well in all three phases of the game. Had a lot of big plays offensively, and defensively as well. Big fourth-down stop, big two-point play stop. So, very talented team."
The Patriots beat the Jets handily, 30-14, back in Week 3, but Monday night's matchup in the Meadowlands will feature a different Jets team than that one.
Quarterback Luke Falk made his first career NFL start in the first matchup against the Patriots, with starter Sam Darnold out with mononucleosis. Darnold returned for the Cowboys game and promptly went 23 for 32 for 338 yards with a pair of touchdowns and an interception. The second-year player out of the University of Southern California changes the Jets' offensive attack, according to Belichick.
"Well, the quarterback makes a big difference," Belichick said. "He's a good quarterback. We saw him at the end of the year last year. He played in the Buffalo game. But, he can make all the throws. Big, strong kid. He can run. Short, intermediate, deep. He's got good weapons."
Receivers Robby Anderson and Jamison Crowder combined for 16 catches for 183 yards in the three games with Falk. In two games with Darnold, they've combined for 28 catches for 345 yards.
Add in star running back Le'Veon Bell, former Patriots receivers Demaryius Thomas and Braxton Berrios, and tight end Chris Herndon, and the Jets' offense is a different unit from Week 3.
"Anderson's a great deep receiver, Crowder, Berrios are very good players in the slot," Belichick said. "Bell, obviously is – I mean, how many backs better than him in the league, in terms of the run game and the passing game? They can split him out, they can get him the ball in the backfield. He's a very versatile player. So, again, they have a very good scheme, good play caller, good strategy and they have a lot of good weapons."
Calling the plays for the Jets offense is first-year coach Adam Gase, whom Belichick called one of the best game planners in the NFL.
"(Gase) does an excellent job of attacking defenses and just making it tough to handle what they do offensively, with their different personnel groups and plays and his play calling," Belichick said.
On the defensive side, the Jets will also be getting key players back from injury. 2019 first-round pick Quinnen Williams missed the Week 3 matchup and has recorded 11 tackles in his two games back. Star linebacker C.J. Mosley may also return for Monday night's matchup for defensive coordinator Gregg Williams. He's been out since Week 1 with a groin injury.
"So, a lot of good players, a lot to get ready for, and Monday night's always a high-energy game," Belichick said. "So, we'll point to that, and we'll just be tough down there in New York. So, we'll need to have a good week here, be ready to go."
Kickoff for Monday's Patriots-Jets game is set for 8:15 p.m.