Patriots
Patriots reportedly trading for Falcons receiver Mohamed Sanu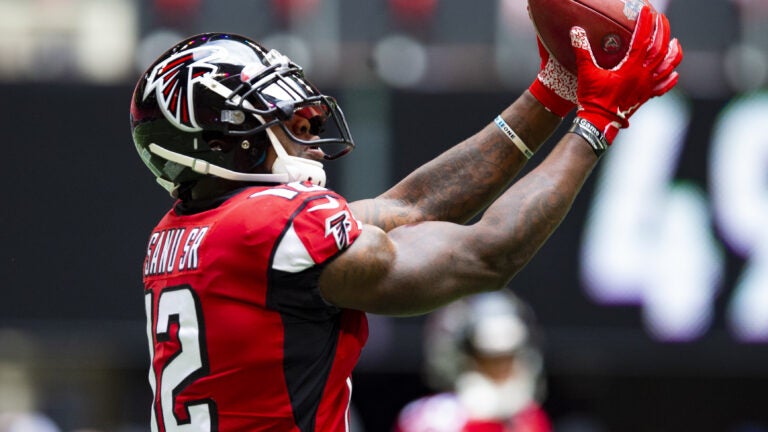 Atlanta Falcons wide receiver Mohamed Sanu will be coming to New England, ESPN's Adam Schefter reported Tuesday morning, in exchange for a second-round pick.
[fragment number=0]
Sanu had been a popular name in the Patriots trade rumor mill. He's under contract through 2020, with a $6.25 million salary this year and $6.5 million salary next year.
In his eighth NFL season, Sanu, 30, played college football at Rutgers and was drafted in the third round of the 2012 draft by the Bengals. His first NFL four seasons were played in Cincinnati and his last four in Atlanta.
This season, he racked up 33 receptions for 313 yards and a touchdown. In eight seasons, he's had 377 catches for 4,300 yards. He had a career-high 838 yards last season, starting all 16 games for the Falcons.
Sanu bolsters a receiving corps that played without Josh Gordon in Monday's 33-0 victory over the Jets.