Patriots
Sam Darnold addressed what he meant by 'seeing ghosts'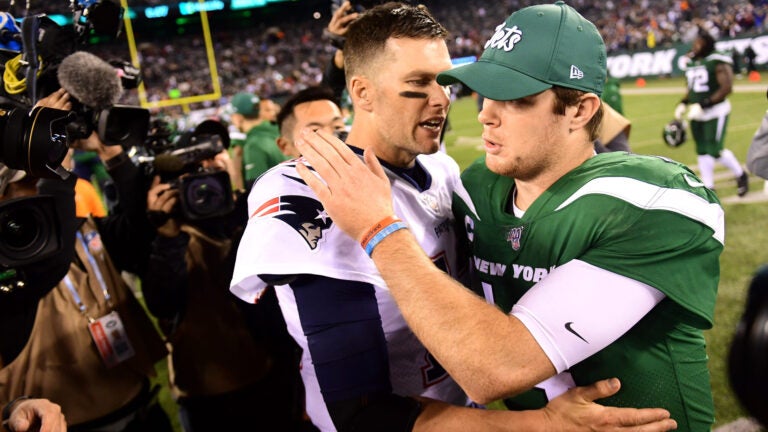 No, New York Jets quarterback Sam Darnold didn't spot actual apparitions Monday night at MetLife Stadium.
With the Jets trailing the Patriots, 24-0, the ESPN broadcast caught a mic'd up Darnold on the bench saying, "I'm seeing ghosts."
After his team's 33-0 loss, Darnold clarified he was referring to his field vision.
"I think, for me, when I talk to the coaches, I just got to be straight up," Darnold said. "For me, I just got to see the field a lot better. That's kind of what that means. It was a rough day out there, tough night out there. Obviously, I got to be better."
It indeed was a tough night for Darnold. The 21-year-old quarterback threw four interceptions, was sacked once, and lost a fumble. He logged a career-low 73 passing yards.
"Obviously, that first pick, it wasn't a good feeling," Darnold said. "Right there, that's the one I'd like to have back. Because if I don't throw that, I feel like it is a different game. It's easy to say that after the loss like that, but I just gotta play a lot better, and us as an offense and collectively as a team, we need to get better, and we will."