Patriots
The Patriots are using their bye week to reset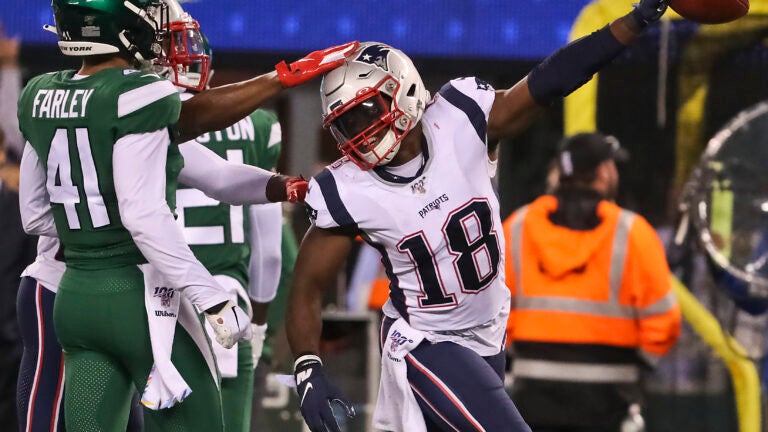 FOXBOROUGH — The bye week is coming at a much-needed time for the Patriots, who will have four days off before resuming practice on Monday. 
 "I think Coach [Bill Belichick] said we've been going about 15 weeks straight dating back to training camp," captain Matthew Slater said. "That's a grind, physically and mentally, emotionally. It'll be a nice time for guys to step away and clear their minds and get ready to make a push here."
Players will be free to spend the weekend as they choose. Linebacker Dont'a Hightower, offensive guard Shaq Mason, and cornerback Joejuan Williams all will be returning to their home state of Tennessee. Rookie Gunner Olszewski will be joining fellow rookie Damien Harris on a trip to Tuscaloosa to watch the Alabama-LSU football game. New dads James White and Kyle Van Noy will be staying local to spend time with their wives and newborns. 
Regardless of the varying plans, the key for most will be to step away and relax. 
"Guys need to get their bodies back," wide receiver Phillip Dorsett said. "A lot of guys are mentally and physically drained. But it's football. It's things you got to deal with. It's going to give everybody a good time to go home and do whatever you want, just relax." 
"It kind of re-energizes you, gets you ready to come back and put in a lot of work," added safety Devin McCourty. "Because that's what we're going to have to do. We have seven games left. Each one of those games will be very important." 
The Patriots have a few tests on the back end of the schedule, starting with the Philadelphia Eagles in Week 11. New England will then face the Dallas Cowboys and Houston Texans, two teams with mobile quarterbacks that will likely follow Lamar Jackson's blueprint. 
Coming off their first loss of the season against the Baltimore Ravens, the Patriots are still heading into the break in good spirits. Their 8-1 record is the best in the AFC. 
"I think we've got a lot to be thankful for," Slater said. "We've been pretty decent, above average, I think, over the course of the season so far. So, there's no reason for anyone in here to be in the tank."
"I mean, we're 8-1," echoed Van Noy. "Of course we wanted to be 9-0, so it's always tough. But facts are facts. We're 8-1, so that deserves a smile, right?"