Patriots
Patriots are reportedly willing to pay Tom Brady $30 million per year to keep him in New England
"That would help, but it may not be all."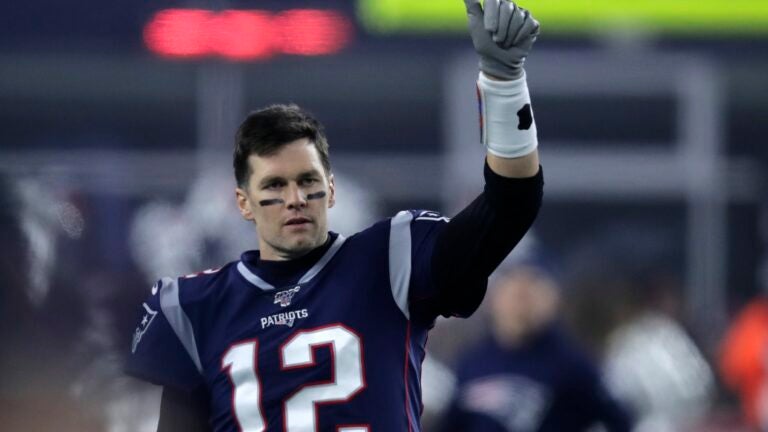 NFL Network Insider Ian Rapoport kicked off Super Bowl Sunday with a major development in Tom Brady's impending free agent situation.
Rapoport reported that the Patriots are willing to pay in excess of $30 million per year to keep Brady in New England.
The Super Bowl LIV @NFLGameDay Notebook with @MikeGarafolo:
— The #Patriots are willing to pay Tom Brady in excess of $30M if that's what's required to keep him.
— The #Chargers among teams expected to make a push.
— New England's fall back options include trading for a QB. pic.twitter.com/G4dxkUQmTh

— Ian Rapoport (@RapSheet) February 2, 2020
While the Patriots are willing to pay Brady what he wants contract wise, Rapoport mentioned the money alone may not be enough to keep him.
"That would help, but it may not be all," Rapoport said. "If Brady is going to return, he wants to see the team spend on some weapons — which they attempted to do last offseason by signing Antonio Brown only to have it fail."
Rapoport reported that the Los Angeles Chargers are expected to be among the teams who will make a pitch to Brady.
The TB12 workout facility will also be another factor in Brady's decision, according to Rapoport.
"Brady wants to continue the routine that has kept him upright and agile throughout the years, and a new team being willing to incorporate TB12 into their footprint would help," Rapoport said. "The Chargers– who will share a stadium with the Rams– would have that capability."
ESPN's Adam Schefter also reported Sunday that the Las Vegas Raiders will pursue Brady in free agency if he doesn't resign with the Patriots.
Raiders are poised to pursue quarterback Tom Brady if he doesn't re-sign with the Patriots before free agency begins, league sources told ESPN.https://t.co/rAloZCF2W1

— Adam Schefter (@AdamSchefter) February 2, 2020
Brady's contract with the Patriots expires on March 17, and he will officially be a free agent for the first time in his career on March 18 if the two sides don't reach an agreement.
Brady made $23 million from the Patriots in 2019, the highest annual value he's earned in his 20 seasons with the organization.