Patriots
Morning sports update: The Patriots reportedly had 'no negotiation' with Tom Brady
"For Brady, that stance spoke volumes."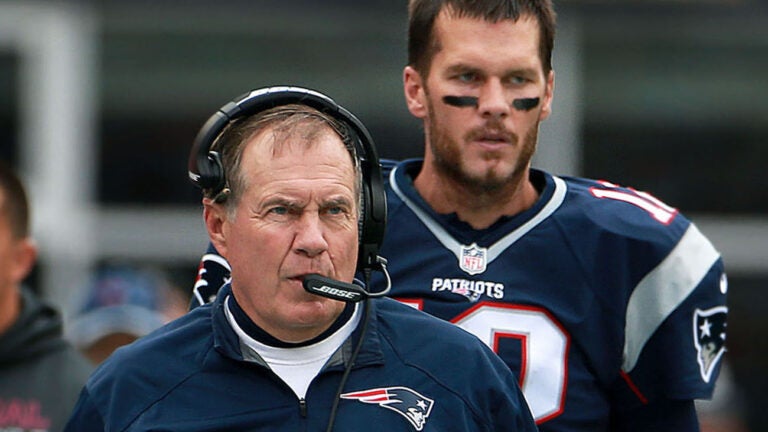 Tom Brady is leaving the Patriots. The 42-year-old quarterback, who has played in New England since being selected in the sixth round of the 2000 NFL draft, and has won six Super Bowls for the Patriots, announced on his Instagram that his "football journey will take place elsewhere."
Brady's destination in free agency remains unknown, as ESPN's Adam Schefter noted following Brady's announcement.
For the first time in his career, Brady will now negotiate with other NFL teams.
The Patriots and Tom Brady: According to NBC Sports Boston Patriots reporter Tom Curran, there was "no negotiation" between Brady and the Patriots.
It had been previously reported that the Patriots were waiting for Brady to outline what kind of deal he wanted.
Curran reemphasized that point, noting that "the intimation that it was on Brady to say what he wanted."
"For Brady," Curran added, "that stance spoke volumes."
In the end, a tangible effort by the Patriots to keep Tom Brady in New England never happened. No negotiation. Just the intimation that it was on Brady to say what he wanted. For Brady, that stance spoke volumes.

— Tom E. Curran (@tomecurran) March 17, 2020
ESPN's Mike Reiss added a quote from Robert Kraft, who noted that he had a "positive, respectful discussion" with Brady.
Robert Kraft to ESPN: "Tommy initiated contact last night & came over. We had a positive, respectful discussion. It's not the way I want it to end, but I want him to do what is in his best personal interest. After 20 years with us, he has earned that right. I love him like a son"

— Mike Reiss (@MikeReiss) March 17, 2020
Trivia: Tom Brady leaves the Patriots after 20 seasons. Only two other non-kickers in NFL history have matched that feat. Can you name those two players?
(Answer at the bottom).
Hint: One is the father of a current Patriots player. The other was a Hall of Fame cornerback who played in the NFC East.
More from Boston.com:
Torey Krug and Jake Debrusk summed up the current season suspension:
— Jake Debrusk (@JDebrusk) March 15, 2020
Kendrick Perkins had a humorous reaction to the NFL news on Monday:
Ryan Tannehill gets 100 million…Dak Prescott and Derrick Henry gets Franchise Tagged?!! The Texans Trades DeAndre Hopkins who is arguably the best WR in the NFL?! MFs might have to start drug testing these Owners and GMs!!! Carry on…

— Kendrick Perkins (@KendrickPerkins) March 16, 2020
Soon-to-be new Bills teammates Stefon Diggs and Josh Allen
🔥🙏🏾 LETS GET IT https://t.co/Ix5GhCMslW

— DIGGS (@stefondiggs) March 17, 2020
On this day: In 1985, Larry Bird and Robert Parish led the Celtics with 48 and 38 points, respectively. Boston prevailed against the Houston Rockets, 134-120.
Classic rewind: With an obvious lack of current highlights, let's look back on some classic highlights. We'll start with Bobby Orr in March, 1970. He became the first defenseman in NHL history to top 100 points in a season with this coast-to-coast shorthanded goal.
Trivia answer: Jackie Slater and Darrell Green