Patriots
A strange feeling for Patriots fans: uncertainty at quarterback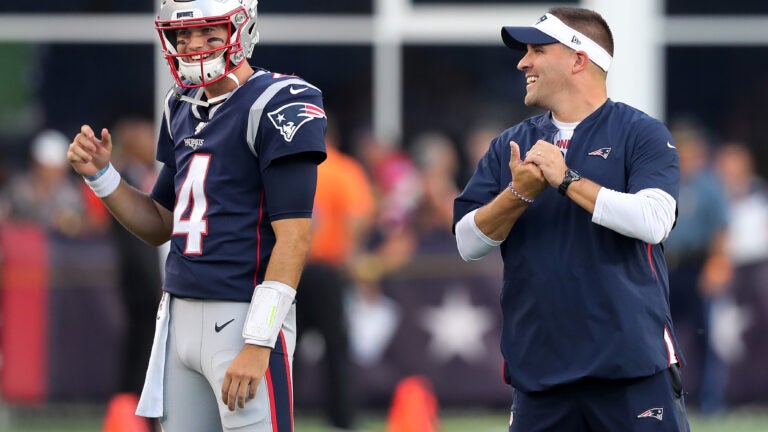 COMMENTARY
Tom Brady, quarterback, Tampa Bay Buccaneers.
Still can't wrap my head around it. Not sure I ever will.
That will never seem normal, no matter how long this weird partnership lasts, and neither will any of the ancillary stuff around it.
Brady in a Bucs jersey (whatever their jerseys look like at this point) will always look like a bad Photoshop to Patriots fans.
Watching him talking at press conferences, with the words "Bucs" and "Bruce" and "Mike" plugged in where "Pats" and "Bill" and "Jules" used to be, is going to be bizarre.
And just wait until he runs out onto the field at Raymond James Stadium, Jay Z's "Public Service Announcement" blaring, and tries to pump up fans who are sitting in a de facto pirate ship.
None of it will ever compute, no matter how long he stays there.
Yet I don't think seeing Brady as a Buc will be the most shocking aspect of this to Patriots fans.