Patriots
New York Post front page salutes Patriots after mask delivery to NYC hospitals
The tabloid, known for its clever front pages, wrote, "Something we thought we'd never say ... THANK YOU, PATS."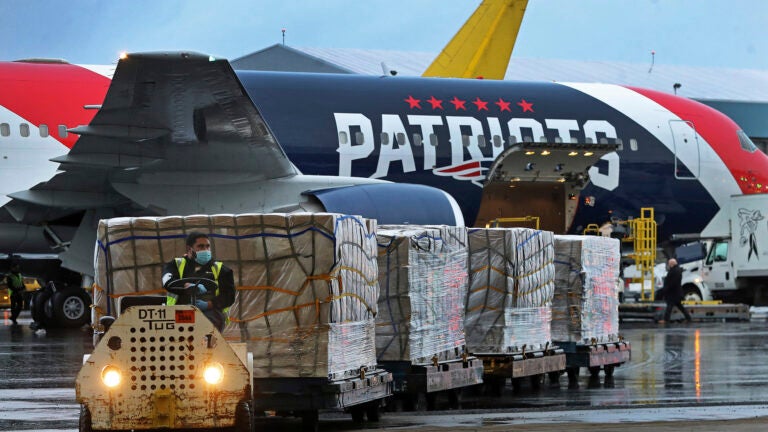 In these unprecedented times as America and the world battle the coronavirus pandemic, New York is saluting New England for a selfless gesture in New York City's time of need.
After the Patriots organized a delivery of 300,000 N95 facemasks from China to hospitals in New York City — the epicenter of the US's coronavirus fight — the New York Post on Saturday honored New England and the Kraft family with a front-page headline.
Something I thought I'd never read … in a New York paper. I love this! pic.twitter.com/7vTgmcxRDx

— Stacey James (@Stacey_James) April 4, 2020
The tabloid, known for its clever front pages, wrote, "Something we thought we'd never say … THANK YOU, PATS."
Patriots owner Robert Kraft and The Kraft Group aided Boston and New York hospitals by delivering more than 1 million masks when one of the team planes brought the shipment to Logan Airport on Thursday. A Patriots team truck delivered a portion of the masks to New York City on Friday.