Patriots
The Patriots select Anfernee Jennings with 87th overall pick in 2020 NFL Draft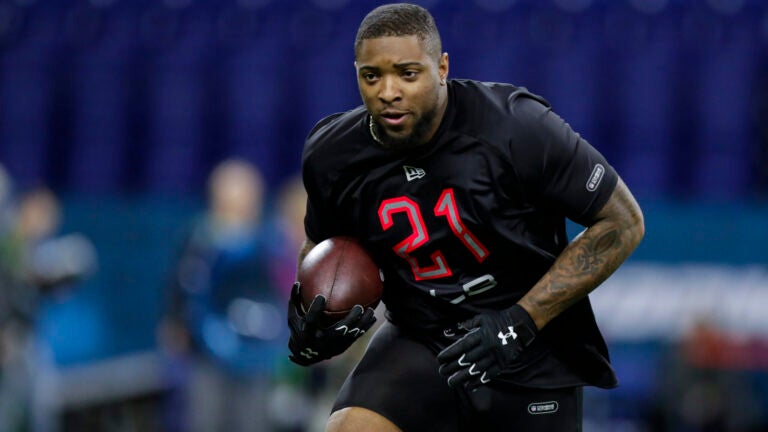 The Patriots have double-dipped at the linebacker position, selecting Anfernee Jennings out of Alabama with the 87th overall pick in the 2020 NFL Draft Friday night.
Jennings joins linebacker Josh Uche, whom New England selected earlier in the evening with the 60th overall pick. The team's first three picks in the draft were all defensive players.
"This kid's a really tough kid," said Patriots director of player personnel Nick Caserio. "He's a little bit bigger [6-foot-3, 259 pounds] in terms of size."
Prior to the draft, Jennings apparently already had an idea he could be headed to New England. Vinnie Sunseri, a former Patriots safety who joined Bill Belichick's coaching staff this offseason, told Jennings before the NFL Scouting Combine that he was going to be a Patriot.
"With that being said, I just went about the process and now I'm here and I'm a Patriot," Jennings said Saturday morning. "So, it's kind of funny, and I look forward to it."
An Alabama native, Jennings redshirted his true freshman season before playing four years of college football for Nick Saban and the Crimson Tide. Jennings said Patriots linebacker Don'ta Hightower, a fellow Alabama product, reached out to him Friday night to welcome him to New England.
"Obviously he comes from a great program with a lot of great players," Caserio said. "Coach Saban, what he's done at Alabama, I mean, hard to match what he's done. They put out a lot of good players. You saw it in this draft."
Jennings became a regular part of Alabama's defense a sophomore, when he had 41 tackles, one sack, and two forced fumbles in 11 starts. But his season was cut short by injury, as he suffered a knee sprain in the final minutes of the 2018 Sugar Bowl. It was later determined he also had a damaged artery and blood clot in his leg.
Jennings returned for his junior year, and continued to be a formidable defensive threat off the edge. That season, he had 51 tackles, including 14 for a loss; six sacks, and a team-high 11 pass breakups. His upward trajectory continued his senior year, when he earned first-team All-SEC honors after registering 83 total tackles, including a team-high 12.5 for a loss, and eight sacks.
"The last two years, I learned a lot about patience and working hard and dealing with adversity and knowing that you can overcome anything you put your mind to and work at," Jennings said.
Caserio expects Jennings, like Uche, to compete for a role in the kicking game as well as on defense.