Patriots
Ja'Whaun Bentley first Patriots player to switch jersey number under new rules
The NFL is allowing several positions to wear single-digit jersey numbers now.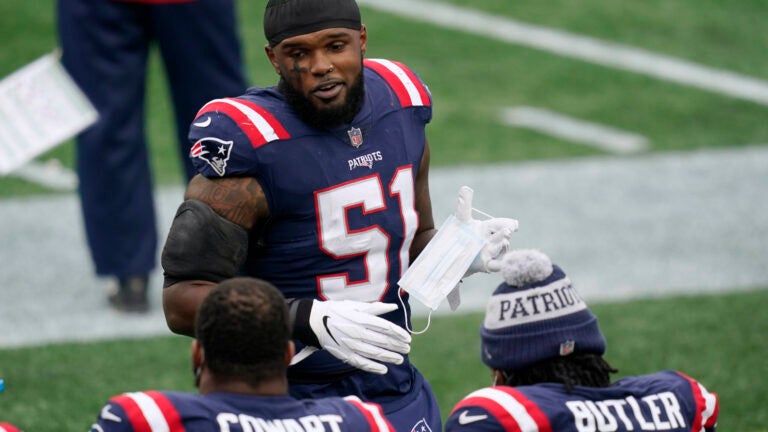 When the Patriots' defense takes the field next season, fans might be caught a bit off guard to see a player wearing a single-digit jersey number.
Linebacker Ja'Whaun Bentley is the first Patriots player to take advantage of the NFL's new jersey number rule. He is swapping No. 51 for No. 8 this season, he shared on Twitter on Friday.
In April, the NFL announced a rule that allows linebackers to wear any jersey number between 1-59 and 90-99. In addition, players from all positions except for offensive and defensive linemen can wear a jersey number between 1-19.
Even though the new rule benefits some players, it was met with some pushback. Patriots head coach Bill Belichick reportedly "hates" the rule and Tom Brady went on a social media rant to share his displeasure over it.
Bentley wore No. 4 during his college days at Purdue. Brian Hoyer wore No. 8 for the Patriots last season. Quarterback Jake Dolegala, who was on the Patriots' practice squad for most of last season, is the last player to wear No. 8 for the Patriots.
The Patriots have yet to share the jersey numbers for the players they signed and drafted this offseason.
Newsletter Signup
Stay up to date on all the latest news from Boston.com