Patriots
David Patten, who won 3 Super Bowls with the Patriots, has died
"He loved New England very much."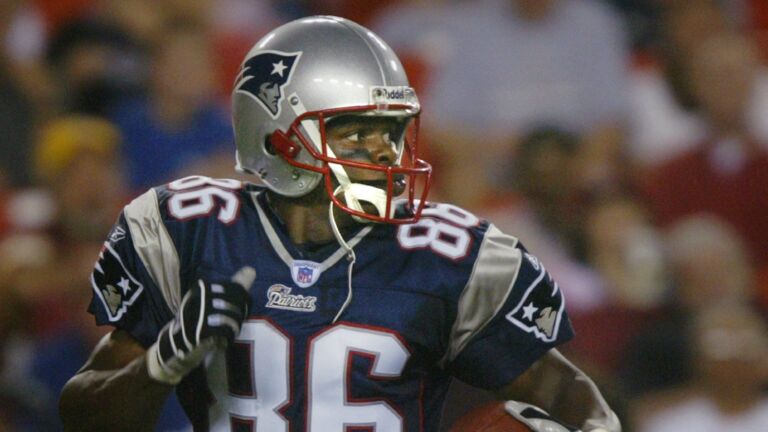 Former Patriots wide receiver David Patten died Thursday.
Patten, who won three Super Bowls with New England in the early-2000s, was 47. The Boston Globe's Jim McBride reported that a motorcycle accident was the cause of death, according to the Richland County (South Carolina) coroner's office.
South Carolina Highway Patrol told McBride that Patten's 2006 Kawasaki motorcycle veered into the opposing lane on Clemson Road in Richland County and hit a sedan, which then sideswiped a van. The accident is still under investigation, per McBride.
Teammate Richard Seymour was among the first to share news of his passing, saying that he was "heartbroken" and "lost for words."
"We are all very heartbroken," said Sam Gordon, who had Patten as a client. "He was a man of God. He had his own ministry. He loved New England very much."
The 5-foot-10, 190-pound receiver caught the only offensive touchdown for New England in its Super Bowl win over the St. Louis Rams in 2001. He also had eight catches in the "Snow Bowl" and added a touchdown in the AFC Championship game that same year.
Patten, who finished with 324 catches for 4,715 yards and 24 TDs over 12 NFL seasons, described his time with the Patriots as the highlight of his career.
Many former Patriots expressed their condolences, praising him for his presence on and off the field.
Sign up for Patriots updates🏈
Get breaking news and analysis delivered to your inbox during football season.