Patriots
Bill Belichick, Patriots players reflect on Devin McCourty's impact
Nothing has been announced about McCourty's future. But, the Patriots made sure to give him his flowers on Sunday.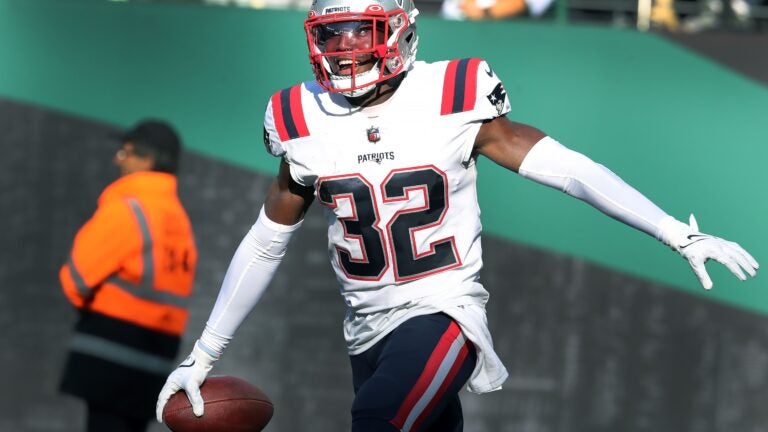 The Patriots are still in the playoff hunt, though odds are they won't have a home game if they do make it.
Which means that there's a chance Sunday's win against Miami could end up being the last home game at Gillette Stadium for Devin McCourty.
The two-time Pro Bowl safety is wrapping up his 13th season in New England. He hasn't said much about his future plans, but he made sure to take a moment and soak in the atmosphere while he had the opportunity.
"It's been a great run," McCourty said after Sunday's win over the Dolphins. "To come out here, if this was the last one, I think to be able to leave Gillette with a win, very similar to how my first-ever game was a win. I've had a lot of fun. These guys have been awesome to go out here and compete with. You never know how football goes.
"But I'd be lying if I said I didn't think about it before the game, and just now. Give a high five to the Minutemen, something I've done over and over and over again after wins. Just kind of think about that, let that settle in, just trying to make sure I stay in the moment, enjoy."
Patriots coach Bill Belichick spoke at length about what both McCourty and special teams ace Matthew Slater meant to him and the Patriots' organization.
Belichick described McCourty's leadership as "superior" and as good as anyone he's ever coached at the position.
"He does everything right. He's done everything right since he's been here. He knows the line calls," Belichick said. "He knows the defense inside and out, so he has total respect from everybody because of his preparation and his unselfish play. Same thing for Slater. I don't know if he was here either, same question, but probably. What those two guys have done, what they mean to this organization, what they mean to me personally, what they've done here, it's pretty impressive, pretty elite."
Patriots linebacker Matthew Judon said one of the things he's come to appreciate about McCourty is the stability the veteran defensive back brings.
"I believe just with all the bullets flying, with all the emotions out there, everything hectic, Dev is very stoic," Judon said. "He is always calm. He always communicates. He always gets us in the right call. I don't know how long he's been wearing a green dot, but since I've been here he has been wearing a green dot. He's been a play-caller. That's how you know a person is a staple to offense and defense, right? Dev has been a staple."
Belichick said McCourty's presence is like having another coach on the field.
"He's got great judgment and great decision making," Belichick said. "His decisions are quick, they're decisive, and they're almost always right. Any decision is a bad decision if you're hesitant and everybody doesn't get it. Making sure that we're all on the same page, that's always number one. Yeah, he's a special one."
Sign up for Patriots updates🏈
Get breaking news and analysis delivered to your inbox during football season.