Patriots
Bill Belichick on 'one-game season' matchup vs. Bills, 'outstanding' Patriots' defensive touchdowns
"There's no 'get it next time.' Next time is next year," Belichick said of the crucial Week 18 game in Buffalo.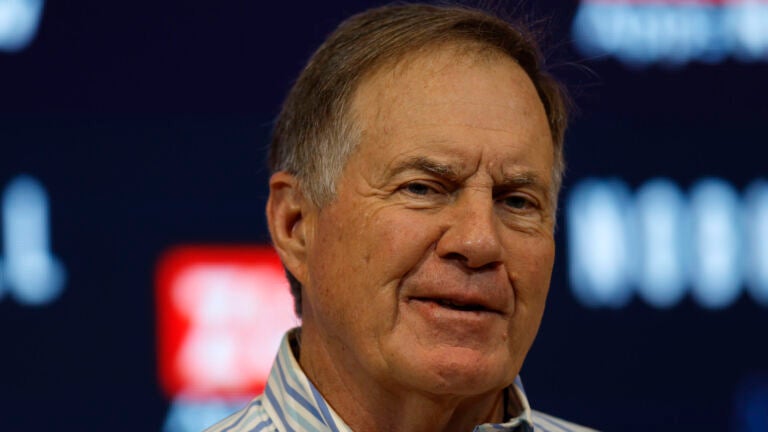 Bill Belichick paid credit to the effort made across the board by his team in the vital 23-21 win over the Dolphins on Sunday.
"Everybody just poured everything they had into it, and that's what we needed to do," Belichick said during a Monday morning interview on WEEI's "The Greg Hill Show."
With a nod to the equally important upcoming matchup against the Bills in Week 18, Belichick knows New England can't lose focus.
"That's what it'll be this week too," he said.
Reflecting on another strong performance from the defense — which included Kyle Dugger's 39-yard interception return for a touchdown — Belichick noted how the team works on converting turnovers into points.
"In practice, if we turn the ball over, the player who gets the ball is going to finish the play and try to advance the ball the best way possible depending on the turnover," he explained. "The other players on defense are going to quickly go on offense and react to the turnover and become blockers and try to help the guy with the ball get into some space.
"There's not too many of them that are out there for their tackling ability," Belichick added of opposing offenses trying to stop a defensive score.
The Patriots now have a league-leading five defensive touchdowns this season, with several coming in important recent moments.
"The last couple of weeks, both Kyle and Marcus [Jones] made just tremendous runs," said Belichick of the defensive contributions to scoring. "Their ability with their speed and balance and just running skill — which was borderline elite — led to touchdowns that were outstanding plays by those guys individually with the ball in their hands."
Turning the page to the remaining regular season game — a Sunday showdown with the Bills in Buffalo — the Patriots' coach noted that his team needs to fully grasp what's at stake.
"Everybody has to understand the urgency that it's a one-game season. There are no other chances, there's no next week, there's no 'get it next time.' Next time is next year," Belichick bluntly explained.
"We need to win this week," he continued. "We need to play our best game this week, and that's what we're all going to prepare to do. Players, coaches, everybody involved, [the goal] is to put our best out there against a team that's one of the top — if not the top — team in the AFC."
New England can still qualify for the playoffs even with a loss, but would need three different outcomes in other games to fall in the Patriots' favor.
The most straightforward route to the postseason remains a win in Buffalo. Given that the Bills are 12-3 and vying for the top seed in the AFC, Belichick knows that getting a win won't be an easy task.
"We're going to have our work cut out for us," he said. "We understand that. It's a great challenge, but it's a great opportunity. I think that's the way everybody's looking at it."
Sign up for Patriots updates🏈
Get breaking news and analysis delivered to your inbox during football season.