Patriots
22 moments that defined the Patriots' 2022 season
The good, the bad, and the ugly times that left their mark on this year's Patriots team.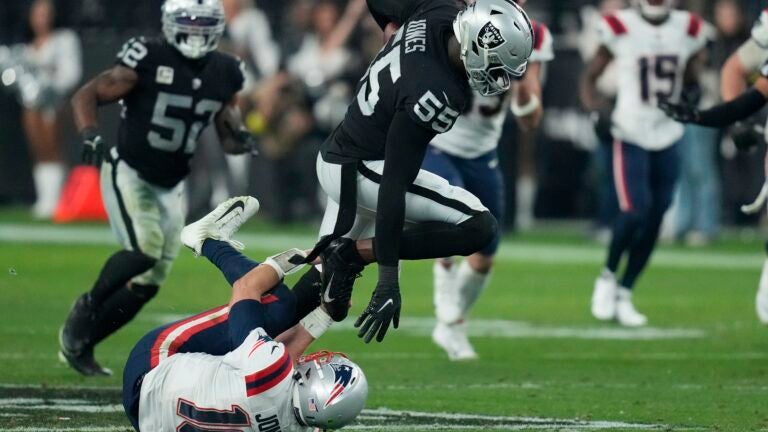 The 2022 Patriots season was a roller-coaster ride that kept rolling until the Bills pulled away in the final quarter of the regular-season finale.
Yes, there was plenty of pain watching the offense regress into a unit that could only muster 14 points against the worst team in the NFL.
But, there were also milestones, controversies, and several thrilling finishes.
Say what you will about this New England team, but they fought until the very end.
Now that the 2022 season is officially in the books, it's time to take a look at the good, bad, and agonizingly frustrating moments that defined the journey.
Here are 22 moments that stuck out for better or for worse, listed in chronological order:
Belichick lets Matt Patricia and Joe Judge run the offense
Multiple reports surfaced before the season opener at Miami, indicating that Matt Patricia would call the offensive plays for the Patriots. Patricia split play calling duties with Joe Judge during the preseason after Josh McDaniels left to coach the Raiders.
2. Ty Montgomery scores New England's first touchdown of the year, then misses the rest of the season
The first Patriots player to score during the 2022 season was Ty Montgomery, who caught a 6-yard touchdown pass from Mac Jones in the season opener. The Miami game was Montgomery's only appearance of the season. He was eventually placed on injured reserve following shoulder surgery.
3. Nelson Agholor's catch against the Steelers
A leaping touchdown grab by Nelson Agholor helped the Patriots put points on the board right before halftime against Pittsburgh, and helped the Patriots close out a big road win.
4. Nick Folk sets field-goal record
The Patriots' first score against the Ravens was a record-breaker. Nick Folk nailed his 57th consecutive field-goal under 50-yards, establishing a new NFL record.
5. Mac Jones sprains his ankle against the Ravens
A dreadful three-interception, no passing touchdown performance from Jones is overshadowed by the high-ankle sprain he suffered, causing him to miss the next three games.
6. Brian Hoyer's injury starts a quarterback controversy
Let's face it, people weren't clamoring for Brian Hoyer to start over Mac Jones. When Hoyer was knocked out of the Packers game with a head injury, Bailey Zappe got his shot and nearly lead the Patriots to a win.
7. Bailey Zappe's jersey makes the Patriots hall-of-fame
Zappe's starts against the Lions and Browns weren't just good, they were historic. He became the first rookie quarterback to win his first two starts with a passer rating above 100.
8. Belichick benches Mac for Zappe against Chicago
Perhaps the two most electric offensive drives of the Patriots' season came when Bailey Zappe took over for Mac Jones against the Bears, sending the Gillette Stadium crowd into a frenzy. After a pair of quick scores, Chicago quickly figured things out and demolished the Zappe-led Patriots.
9. Belichick's "day-by-day" rant
When asked about Mac Jones' injury status, Bill Belichick said that he was taking it "day-by-day" 12 times. "What do I look like, a doctor?" asked Belichick with a smirk in response to a question about Jones' ankle.
10. Mac Jones says he deserves to start
After his benching against Chicago, Jones told reporters that he thinks he deserves to start. Bill Belichick's message during his media availability earlier that day: "We'll see how it goes today."
11. Belichick passes George Halas against Jets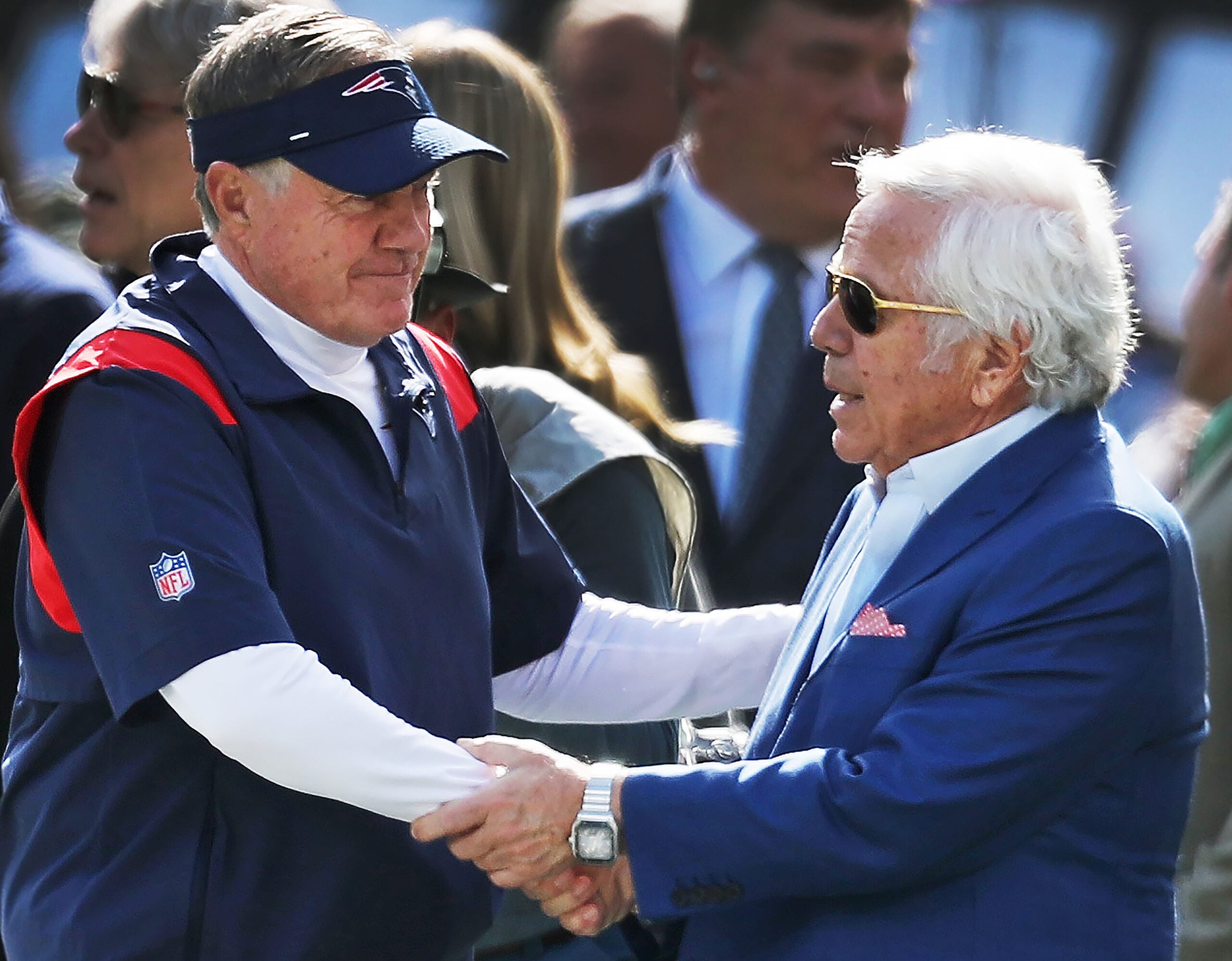 Once Bill Belichick notched his 325th victory in a game against the Jets, there was only one coach in NFL history with more wins: Miami's Don Shula. Belichick finished the season with 329 wins, which means he has 18 more to go before he ties Shula's mark of 347.
12. Patriots sack the Colts nine times
Led by three sacks from Matthew Judon, the Patriots pass rush simply could not be stopped during a 26-3 win over Indianapolis. The Colts fired head coach Frank Reich the next day.
13. Marcus Jones' walk-off punt return against the Jets
Fans who stuck out this snooze fest of a game until the end were rewarded with a spectacular game-winning punt return from Marcus Jones, who ended up being the first player since Deion Sanders to score on offense, defense, and special teams in a season.
14. Hunter Henry's catch overturned against the Vikings
Hunter Henry snagged what originally was ruled a touchdown that would have broken a 23-23 tie against Minnesota on Thanksgiving. The call was overturned because Henry did not maintain control of the ball was he made contact with the ground.
15. Kendrick Bourne answers candidly about the offense
Following the Patriots' first loss to the Bills, receiver Kendrick Bourne offered his take on what went wrong with the offense. "We got to get the ball downfield. I think Mac needs more time," Bourne said. "He's obviously running around, so it's hard to get the ball downfield when you can't really have time for him to throw."
16. Kyler Murray's injury keeps Patriots in the playoff hunt
The Patriots beat the Cardinals by two scores, but we'll never know how that game might've gone if Kyler Murray didn't tear his ACL on the opening drive.
17. The dumbest play in Patriots' history
Instead of playing for overtime, Rhamondre Stevenson lateraled to a panicked Jakobi Meyers who threw the ball to a waiting Chandler Jones. Then, the longtime Patriot turned Raider hit Mac Jones with a vicious stiff-arm and sprinted into the end zone for a Las Vegas victory.
18. Mac Jones dives at Eli Apple's legs
Mac Jones' side of the story is that he was trying to prevent Apple from chasing down Tyquan Thornton after a turnover. Apple's side of the story is that it was a dirty play that could have injured him. Either way, Jones ended up getting fined for it.
19. Rhamondre Stevenson's fumble against Cincinnati
The Patriots were oh-so-close to upsetting the Bengals on Christmas Eve with first-and-goal and just over a minute to go. But, Stevenson fumbled on the 8-yard line costing the Patriots their shot at a go-ahead touchdown.
20. Kyle Dugger's pick-6 against the Dolphins
The Patriots set a franchise record with seven defensive touchdowns, and Kyle Dugger had three of them. His 39-yard interception return for touchdown against Miami gave the Patriots the lead in a key late-season divisional game.
21. Nyheim Hines' opening kickoff for the Bills
Feeding off of the emotional boost of positive news regarding Damar Hamlin's health following his cardiac arrest, Bills returner Nyheim Hines ran the opening kickoff back 96-yards for a touchdown.
22. David Andrews tears up talking about Matthew Slater and Devin McCourty
Devin McCourty and Matthew Slater, two players who have left an indelible mark on the Patriots' franchise are contemplating retirement. When asked how much they mean to him, Patriots center David Andrews shed a tear and said "a lot."
Sign up for Patriots updates🏈
Get breaking news and analysis delivered to your inbox during football season.