Patriots
Vince Wilfork says 'entitled' Patriots players are disrespecting Bill Belichick
"These guys don't respect the game and don't respect the coaches the way we used to."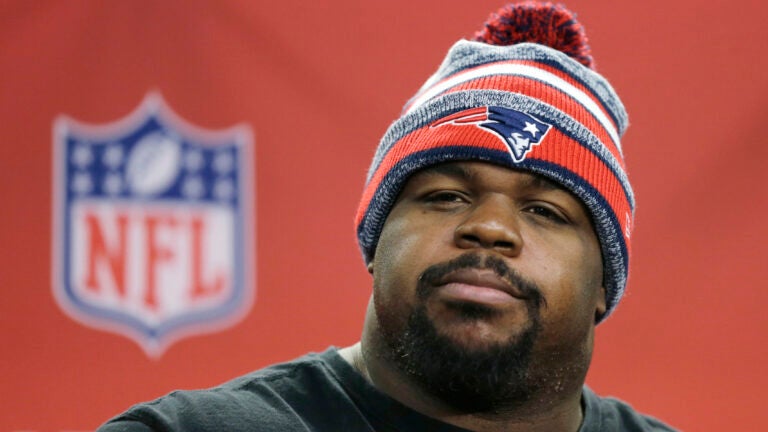 In the past, it's been rare to see Patriots players blame legendary head coach Bill Belichick for poor performances on the field.
But that seems to have changed this year.
From Mac Jones reportedly going behind Belichick's back to seek advice from outside the organization to Kendrick Bourne openly saying that the coaches need to scheme up better, there have been multiple examples of Patriots players moving in a way that doesn't seem to be typical of Belichick-led teams.
Is the behavior disrespectful? Five-time Pro Bowler Vince Wilfork thinks so.
"These guys don't respect the game," Wilfork said during an appearance on NBC Sports Boston. "They don't respect the coaches [like] we used to, you know? I've never seen anybody talk back to Bill. As a leader and as a captain, of course we've had conversations about things we might not like, but that's behind closed doors and it's not us challenging Bill. It's us trying to get a better understanding of what's going on."
As a player, you simply don't do some of the things the Patriots have done this season, Wilfork said. The 41-year-old former defensive lineman who spent a decade with the Patriots said he sees the problem as a generational issue.
"This new era of football, these kids feel entitled," Wilfork said. "It starts in college. You've got all this mess going on in college and you're taken care of as a college player. Then you get to the league and now all of a sudden you want the same treatment. But, you have to realize the shield, it ain't college. You have to prove yourself at this level."
The entitled behavior has led to too many "individuals" on the roster, Wilfork said on CBS Radio's Maggie & Perloff. It has also factored into a reduction of quality in New England's football product and an increase in "boneheaded" plays, Wilfork said.
"Normally as a Bill Belichick team they don't make those mistakes," Wilfork said. "We used to laugh at teams and we used to put those teams on the video screen and say, 'Hey, we can't play like this and we won't play like this.' But now all of a sudden, they've become that team. So I think that's a lack of focus honestly, and it starts with the players."
Wilfork also said he's noticing players caught up in off-the-field things that have been throwing their focus off.
"You have so many football players [who] want to be rappers," Wilfork said. "They want to have the clothing line. They want to have everything going on besides what really matters. What you get paid to do is play football. That's the problem. That's this new generation we're in."
Sign up for Patriots updates🏈
Get breaking news and analysis delivered to your inbox during football season.