Patriots
Report gives insight into Jerod Mayo's 'growing role' with Patriots
Mayo attended offensive coordinator interviews "alongside" Bill Belichick.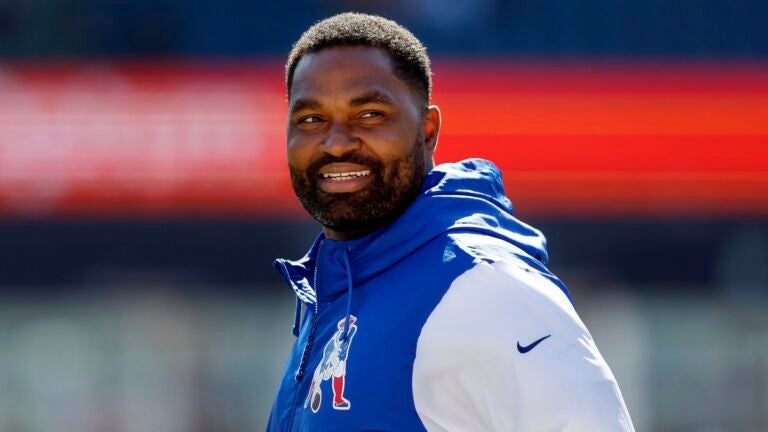 When the Patriots announced earlier this month that they were close to a contract extension with Jerod Mayo, they didn't announce what they offered that would entice him to turn down some of the interviews he's been offered and stay in New England for a while.
But, it appears that he has an expanded role in the organization, according to a report from Albert Breer of Sports Illustrated.
"Interesting nugget for you," Breer wrote. "Patriots LBs coach Jerod Mayo was alongside Bill Belichick for all of New England's offensive coordinator interviews last week, per sources. Good sign of Mayo's growing role with the team."
All five interviews took place via video conference, according to Breer.
"The rest of the Patriots staff, for what it's worth, was off the last week-and-a-half. They'll be back in the office tomorrow. So keeping Mayo in to take part in the interviews is significant, as I see it," wrote Breer.
Mayo said during the season that his goal is to be a head coach. The Carolina Panthers requested to interview him for their head coaching opening. The Cleveland Browns requested to interview for their defensive coordinator position. Mayo reportedly declined both interviews after the Patriots' announcement.
Mayo's known title with the Patriots is linebackers' coach. He has been coaching linebackers with the Patriots since 2019.
The Patriots interviewed Nick Caley, Keenan McCardell, Adrian Klemm, Shawn Jefferson and Bill O'Brien for the position.