Patriots
Matt Patricia reportedly 'might be on his way out' of New England amid contract uncertainty
Patricia originally signed a five-year deal with the Lions after taking over as head coach in 2018.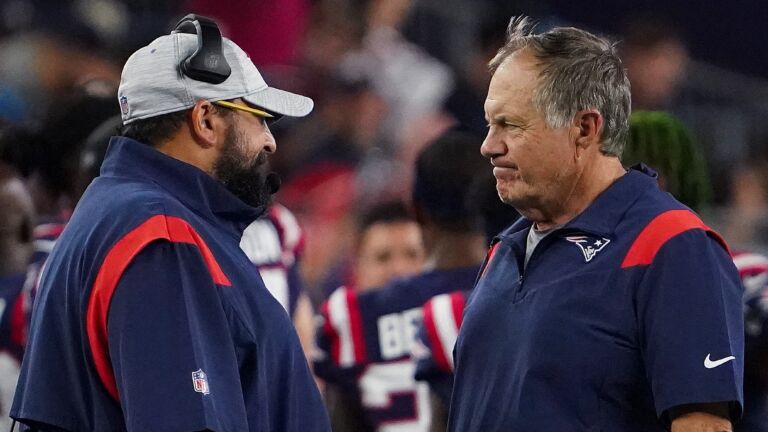 With Bill Belichick and the Patriots interviewing Bill O'Brien and other candidates for the vacant offensive coordinator position, New England's coaching staff is due for an overhaul.
In turn, Matt Patricia's days as New England's play-caller on offense seem to be numbered. But could the longtime Belichick staffer be out of the picture entirely?
According to NBC Sports Boston's Tom E. Curran, Patricia "might be on his way out" with the Patriots moving forward, especially now that the Detroit Lions are no longer paying his salary.
Patricia originally signed a five-year deal with the Lions after taking over as head coach in 2018.
He was fired by Detroit in November 2020, but the Lions were still on the hook for his paychecks for the remainder of his contract. As such, the Patriots haven't had to allocate a significant amount of cash to Patricia, even though he has served in various roles in Foxborough over the last two years.
Joe Judge, fired by the Giants two seasons into a five-year contract, is on a similar fiscal arrangement with New England after rejoining the organization as quarterbacks coach in 2022.
NBC Sports Boston's Phil Perry echoed Curran's sentiments on Monday regarding Patricia's murky future in New England.
"Patricia's future with the Patriots is something several high-ranking members of the club are unclear on," Perry writes. "There is a belief among multiple staffers that he will not be with the team in 2023, I'm told.
Moving on from coaches and front-office personnel once their contracts with previous employers expire has been a common practice in New England.
When the Patriots hired Mike Lombardi in 2014 as an assistant to the coaching staff, he was still under contract with the Cleveland Browns for another two years. They added former University of Arkansas head coach Bret Bielema to their personnel in 2018 while he was still getting paid by the Razorbacks.
As Curran noted in his piece, both Bielema and Lombardi moved on from New England once their contracts with their former programs ended.
Perhaps a similar scenario plays out with Patricia this season, especially once Belichick names an offensive coordinator.
Newsletter Signup
Stay up to date on all the latest news from Boston.com