Patriots
Tedy Bruschi recalls one time Patriots players 'had to check' Bill Belichick
"Fix your message because we know what we're about to do."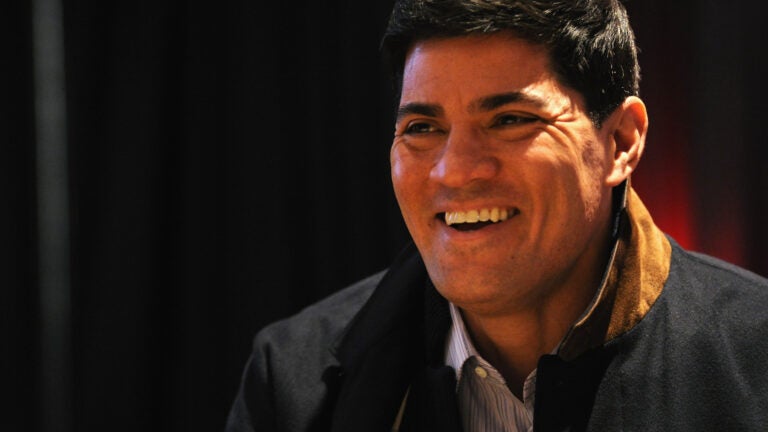 Sometimes, even Bill Belichick gets pulled off to the side to face criticism, according to former Patriots linebacker Tedy Bruschi.
Speaking on ESPN's "Get Up," Bruschi recalled a postgame speech from 2007 that sounded off-brand for the Patriots' head coach.
"We were playing the Baltimore Ravens and it was a close game," Bruschi said. "And Bill had said something to us in the locker room about 'It was a tough game, and it was a game we're supposed to win, and guys, let's just, you know, move on to the next one.' A lot of us leaders didn't like the way Bill had gone about that in terms of saying that we were supposed to win."
The players felt they had to stress how much they wanted a shot at going undefeated to Belichick, Bruschi said.
"It wasn't on-message," Bruschi said. "So, it's actually one of the times we had to check Bill Belichick and tell him, 'This is something we actually want to achieve. We want to go undefeated and so fix your message because we know what we're about to do.'"
The comments came after Tom Brady retired earlier this week, and the story was told to personify the relentlessness of Brady's championship pursuits as the crew remembered his career.
"Tom was leading that charge. We're in captains' meetings talking about 'Don't rest us, don't pull us out. This is something we want to achieve. Undefeated record. Perfection.' It was something that was to the addiction that was Tom Brady. The next championship is one that he'll always relish."
Brady, Belichick, and the Patriots went 16-0 during the regular season, but eventually lost the Super Bowl to the New York Giants.
"We came up short," Bruschi said. "And it was something we didn't achieve. But it was something that was always on the mind of Tom, especially in terms of 'Why can't you win every single game that you play?'"
Sign up for Patriots updates🏈
Get breaking news and analysis delivered to your inbox during football season.