Patriots
Tom Brady's arrival at Fox could reportedly bring $7 million pay cut for Greg Olsen
Olsen might get bumped off the network's No. 1 broadcast team in favor of Brady, resulting in a large pay cut.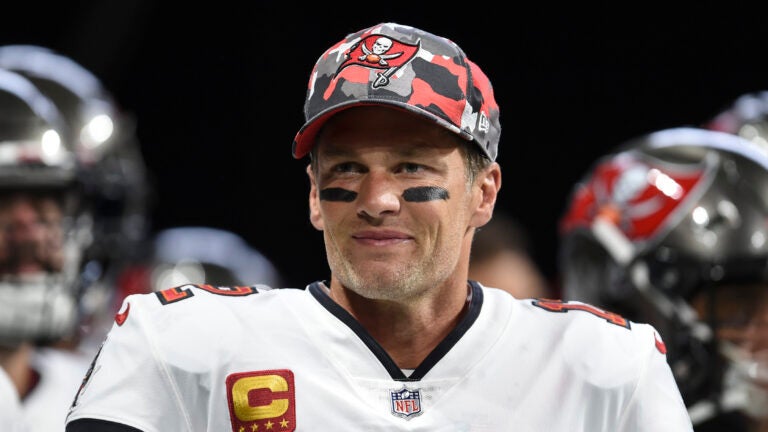 Tom Brady's addition to the Fox NFL broadcasting team could result in a demotion and a $7 million dollar per year pay cut for Greg Olsen, according to Andrew Marchand of the New York Post.
Olsen is currently making $10 million per year, and the figure will be slashed to $3 million if he is moved off of the No. 1 broadcast team, the New York Post reported.
"If Brady showed up for Fox next fall," the report reads. "Olsen not only would be knocked down to the No. 2 game analyst spot, but his salary would drop from $10 million to $3 million. The $3 million is a livable wage, but the extra $7 million is a significant difference."
Brady, who reportedly signed a 10-year, $375 million deal with Fox, said last week that he will wait until 2024 to begin his broadcasting career.
Olsen's contract is reportedly worth up to $50 million over five years if he stays with the No. 1 broadcast team. With Brady waiting until 2024, Olsen is expected to receive at least $29 million during that time.
Olsen also has an opt-out clause, according to the New York Post report, which will let him leave if he is demoted and finds a better opportunity.
"Listen, if Brady ends up retiring and coming and decides that's how everything unfolds, it sucks," Olsen said during an ESPN radio interview in January. "But at the end of the day I'm a big boy. I took a chance on myself. Rolled the dice. We'll see how it plays out."
The three-time Pro Bowl tight-end played 14 seasons in the NFL and made north of $70 million during his playing career, according to Spotrac.
Sign up for Patriots updates🏈
Get breaking news and analysis delivered to your inbox during football season.