Patriots
Patriots to raise ticket prices across the board ahead of 2023 season
New England is in the process of a $225 million stadium renovation.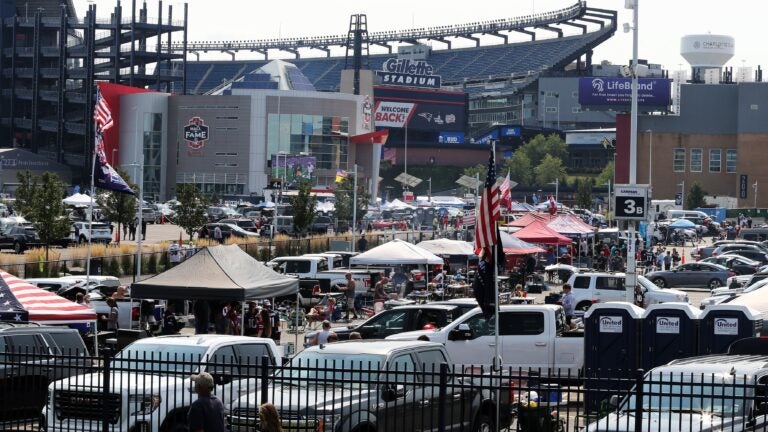 The Patriots are raising ticket prices ahead of the 2023 season, their first stadium-wide hike in 15 years, the team informed season-ticket holders Wednesday morning.
In an effort to help soften the blow of the increase, the team also announced a dramatic makeover of the pricing structure for its expansive parking lots surrounding Gillette Stadium that will reduce, eliminate and, in one case, "pay" drivers to park.
The Patriots said approximately 15 percent of the sections in the 65,878-seat stadium have not sustained a price hike since 2008, with approximately 44 percent of sections receiving one price increase then, with the remaining 41 percent seeing two price bumps.
The team said it hopes the changes to parking rate structure will help to ease the traffic flow and alleviate the notorious game day congestion on Route 1 near the stadium.
Season parking passes for season-ticket holders who park on the east, stadium-side of Route 1 will be sold at a rate of $25 per game, a drop of $55 from the $80 it cost last year.
Parking on the west side of Route 1, previously $50, will now be free. The organization hopes eliminating delays caused by making change or accepting exact change will speed the parking process.
In addition, the team believes it will be the first in the industry to induce drivers with $50 gift cards if they register to park in their delayed-release parking lots and agree to wait 75 minutes after the game ends to leave.
The delayed-release parking lots, instituted a few years ago, had been free before.
Last May, Patriots owner Robert Kraft officially broke ground on a $225-million stadium renovation expected to be completed before the start of the 2023 season. Among the additions will be the complete enclosure of the north end of the stadium, new hospitality and function spaces, a 22,000-square foot videoboard and a rebuilt 21-story lighthouse.
On top of the stadium's $350 million construction price two decades ago, the Krafts have spent an additional $850 million on renovations and additions that also include Patriot Place.
More to come.
Sign up for Patriots updates🏈
Get breaking news and analysis delivered to your inbox during football season.