Patriots
Devin McCourty reveals timeline for retirement decision
McCourty, 35, played in all 17 games for New England last season.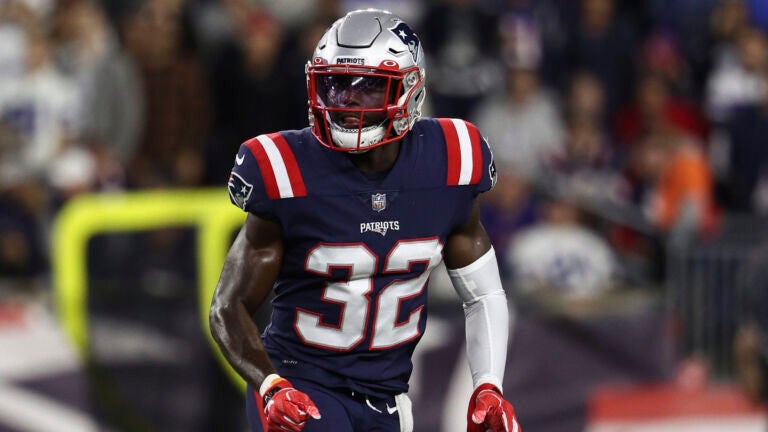 Devin McCourty hasn't decided if he will return to the Patriots next season, but he laid out a timeline for when that decision might come.
"It'll be early March, second week in March," McCourty said during an appearance on "The Patriots Report" podcast with Chris Price. "And we'll start to, I think for me and my wife, decide and plan what the next year looks like. I think that's around the time where free agency will be coming up, so it'll be the right time to really start digging in and make a decision."
McCourty, whose contract is expiring, said he's still going "back and forth" on whether he will return, and looks forward to spending time with family before making the decision.
"I think the good thing is I actually have a vacation coming up with the family," McCourty said. "And then I'm going to go hang out with [Jason McCourty] for a week. I think just being able to get away from football, especially as you kind of get older, I think it helps you put things in perspective doing other things."
McCourty, 35, played in all 17 games for New England this season, recording 71 tackles — his highest mark since 2018. His 35 career interceptions are the most among active players in the NFL.
He's also exploring a possible media career. He plans to spend a week on Good Morning Football with his brother.
"I look forward to next year and I see me doing different things," McCourty said. "I also see me playing. I think that's the really hard thing about trying to decide what's best for you and your family."
McCourty said he's still wrestling with the thought of not playing football, the sport he's loved since he was 10 years old. He said that talking with his brother Jason, who played alongside him in the NFL, has helped guide him through the process.
"Sometimes you can have that conversation with other people," McCourty said. "And it's not always taken the same or understood the same way as someone that obviously knows you really well, but also has been through the same process. Has played. Understands the finality of it. That's what he said to me.
"Those simple conversations with him allow me to really put things in perspective and think about other things. And he's always willing to have those conversations with me."
Newsletter Signup
Stay up to date on all the latest news from Boston.com