Patriots
Browns hire Bubba Ventrone as new special teams coordinator
Ventrone spent three years as a coach for the Patriots and two as a player.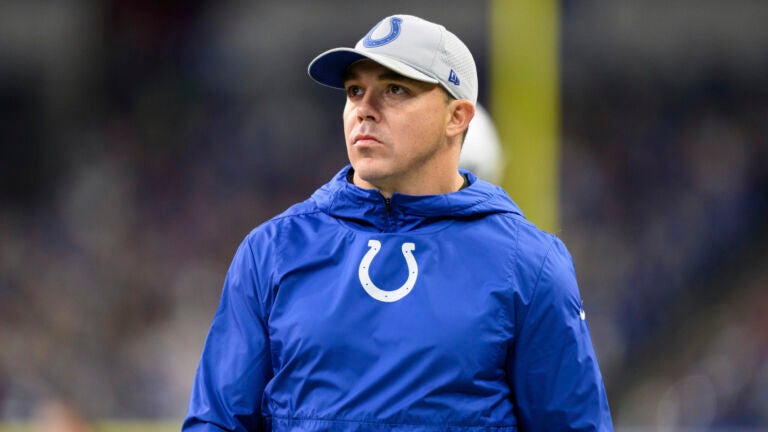 CLEVELAND (AP) — Ray "Bubba" Ventrone has been hired as Cleveland's special teams coordinator, returning to the Browns as a coach after playing for the team.
Ventrone replaces Mike Priefer, who was fired earlier this week after four seasons filled with inconsistency by his units. Ventrone had been the special teams coordinator for the Indianapolis Colts since 2018.
Ventrone interviewed with Cleveland coach Kevin Stefanski on Wednesday, as did New York Jets assistant special teams coach Leon Washington and New York Giants assistant coach Anthony Blevins.
Ventrone will also have assistant head coach added to his title in Cleveland, meaning he would fill in for Stefanski if necessary. That happened to the Browns in the 2020 playoffs, when Stefanski contracted COVID-19 and Priefer led Cleveland to a wild-card playoff win at Pittsburgh.
The 40-year-old Ventrone will counted on to upgrade Cleveland's special teams, which rarely had a positive impact under Priefer. Ventrone was a special teams star with the Browns from 2009-12 after playing two seasons with New England. He retired as a player following the 2014 season with San Francisco.
Ventrone's special teams with the Colts were among the NFL's best, ranking in the top 10 in four of the past five seasons.
Cleveland's, on the other hand, have often been the cause for losses the past few seasons. The Browns couldn't recover an onside kick in Week 2, when the Jets overcame a two-touchdown deficit in the final two minutes to win.
Rookie kicker Cade York also struggled under Priefer's watch, and the Browns' return game rarely flipped the field.
Stefanski has a few other openings on his staff and hopes to have them filled before leaving for next week's NFL Combine. Stefanski began the offseason by firing defensive coordinator Joe Woods and replacing him with former Philadelphia Eagles coach Jim Schwartz.
Newsletter Signup
Stay up to date on all the latest news from Boston.com