Patriots
Scott Zolak: Tom Brady comeback '100 percent in play' for 2023 season
"You can sit there and look at the kitten tweet from yesterday. Don't buy that."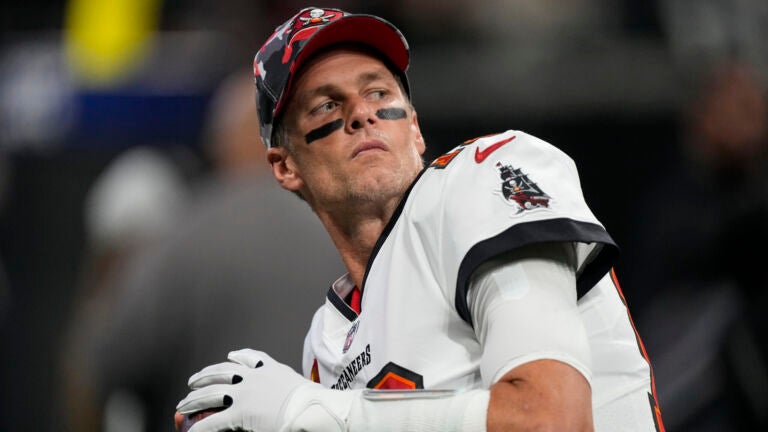 Tom Brady took to Twitter Tuesday afternoon to dispel the rumors that he was weighing yet another comeback for the 2023 NFL season.
Apparently, Scott Zolak isn't buying it.
The Patriots radio broadcaster and 98.5 The Sports Hub co-host said on Wednesday that the possibility of Brady returning to the gridiron this fall is very real.
And if Brady does sign on for a 24th season, Zolak said the Miami Dolphins are a very appealing destination.
"Brady may go to Miami. I think that's in play. I do. I think the possibility of him coming out of retirement is definitely 100% in play," Zolak said on 98.5 The Sports Hub's "Zolak and Bertrand" show. "You can sit there and look at the kitten tweet from yesterday. Don't buy that.
"This isn't me saying it. This isn't someone close to Brady. It started with Rich Eisen. Eisen's at the Super Bowl. Multiple people dropped the hints. Colin Cowherd, he knows some FOX people. I don't think he's gonna call games. How does that deal get done? How do you sign a guy to that?"
Zolak's comments reference the initial report from Eisen, who stated on his radio show Monday that the top rumor circulating around the NFL Scouting Combine was Brady tearing up his retirement papers once again.
Eisen added that the Dolphins would be the top contender for Brady's services, even though Miami head coach Mike McDaniel has stated his support for Tua Tagovailoa multiple times this winter.
"The one place that folks are saying to keep an eye out for is Miami," Eisen said. "If the Dolphins, somehow or some way get a doctor's report or piece of information from a medical evaluation of Tua that he may not be ready to go, and suddenly there's Tom Brady sitting in Florida, where his family is located and where he can easily locate himself."
Brady joked on social media that his duties as a cat dad will preoccupy him this upcoming season.
But Fox Sports' Colin Cowherd noted on Tuesday that Brady's decision to postpone the start of his 10-year, $375 million broadcasting contract with Fox until 2024 is a bit curious.
Zolak concurred with Cowherd's sentiment.
"$375 million, 10-year contract to call games, he's not even gonna do it next year," Zolak said of Brady. "I know his handlers have moved to Miami. It's built for him. He's looking at private schools for his kids. Cowherd talks about the San Francisco offense. He's not talking about San Francisco. He's talking about Mike McDaniel in Miami."
Newsletter Signup
Stay up to date on all the latest news from Boston.com