Patriots
Devin McCourty announces retirement, plans to become a broadcaster
McCourty played 13 seasons in the NFL, all with New England.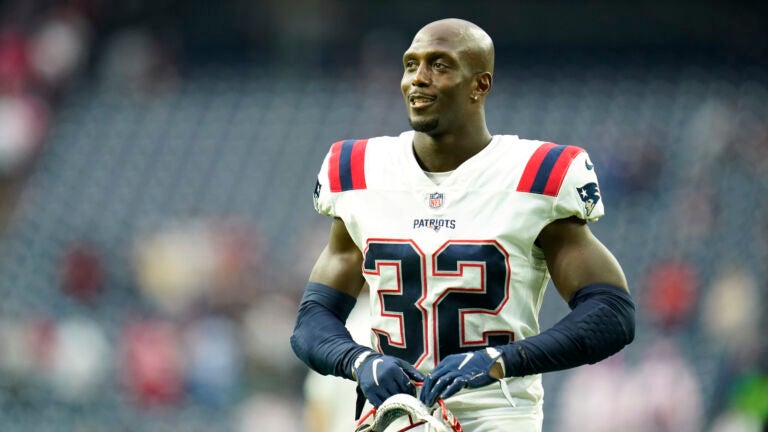 Longtime Patriots defensive back Devin McCourty announced his retirement on Friday.
McCourty joined his twin brother, Jason McCourty, in a video on Instagram to break the news.
"I am officially retiring from the NFL. It has been a great ride. I got the opportunity to talk to Mr. Kraft, to talk to Bill [Belichick], a lot of the guys on the defensive staff. Unbelievable ride, man."
McCourty, 36, played all 13 of his NFL seasons in New England. He won three Super Bowls with the Patriots and made a pair of Pro Bowls.
"It is a rare group of players who win games at a historic rate, exude team culture, lead, win awards, and win championships," Patriots coach Bill Belichick said. "And then there is Devin McCourty. Devin did all of those things as a player and more. But, what I think of first when I think of Devin is the type of man he is, his character, his values and how high he raised the bar for spreading goodness and justice in the community.
For 13 years, Devin made everyone in our organization feel better and be better because of who he is – a pillar of professionalism, unselfishness, work ethic, preparation, intelligence and performance. I am excited to see him bring those same traits to his next chapter and brighten the lives of even more people."
Originally drafted as a cornerback, McCourty converted to safety and became a cornerstone of New England's defense for well over a decade. He was selected as a team captain 12 times.
"As great as his contributions were on the field, he made an even greater impact in the community," Patriots owner Robert Kraft said. "Taking a leadership role in his advocacy for finding a cure for sickle cell anemia, effecting legislative change for criminal justice reform, and championing countless other educational and economical advancement initiatives. We couldn't have asked for a better leader and ambassador, both on and off the field."
McCourty's 35 career interceptions were the most among active players until Friday's retirement announcement. He made 971 tackles and forced 11 fumbles.
McCourty said he went back and forth on the decision throughout the offseason.
"But, ultimately I think this is the best decision," McCourty said. "For me, my family, my career, to be able to now look back at my 13 years and just enjoy it. I got to say that to Bill, and now I can sit back and enjoy without having to worry about 'how can I be better next year' … I'm excited. Excited about what's to come."
McCourty said he's excited to follow in his brother's footsteps as a broadcaster.
"I hope I get job offers after sitting down with the Jason McCourty and talking about my future," McCourty said. "That is the big plan. But, we'll kind of see how it goes and where it turns. I'm ready to ride that path and see. But, I told my wife we're going to cut all spending March 15th because we don;t have a job and that's the plan, to find a new job."
Sign up for Patriots updates🏈
Get breaking news and analysis delivered to your inbox during football season.