Patriots
Devin McCourty believes certain Patriots players will step into a larger leadership role next season
"I expect some of those younger guys that are homegrown to really step up."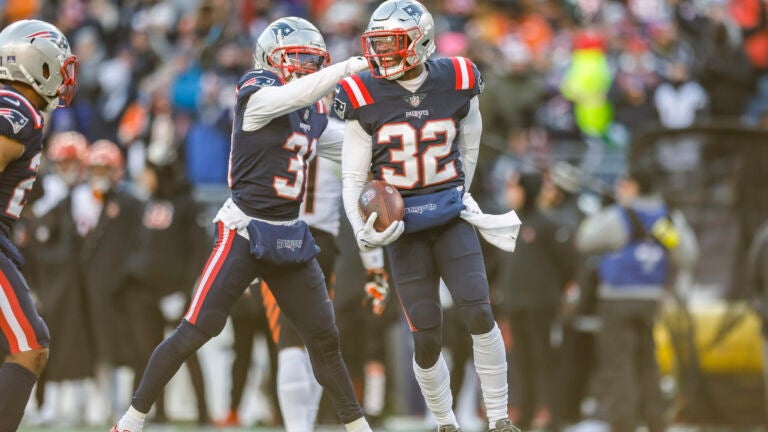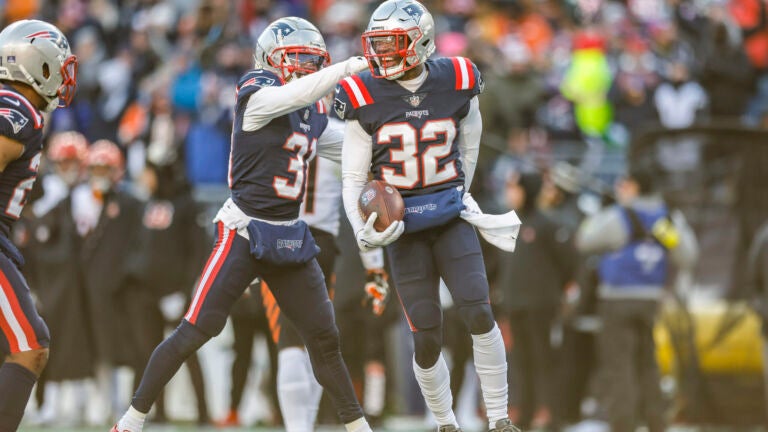 The Patriots will have a big hole to fill in their secondary following Devin McCourty's retirement.
But the veteran safety's leadership and presence off the gridiron were arguably just as valuable for a Patriots locker room undergoing a major retool in the post-Brady era.
The Patriots still have established veterans like Mattew Slater, David Andrews, and Matthew Judon holding court in elevated roles on the roster. But New England will need a few more regulars to step up into featured roles with McCourty out of the equation.
That potential leadership void is not lost on McCourty, who addressed the current level of accountability and authority in New England during the "Up & Adams" show on FanDuel TV Monday.
McCourty noted that captains Slater, Mac Jones, Andrews, Deatrich Wise, and Ja'Whaun Bentley will all return for the 2023 season.
"I feel like if I don't mention this — everyone runs with it," McCourty said. "Mac Jones is going to be a leader on the Patriots. He's a captain. He's a quarterback."
But McCourty added that the team has many other key contributors poised to emerge as vocal authorities both on and off the field.
"I think the captains are obvious, but I think the other guys," McCourty said. "Depending on what happens with Jakobi Meyers and Jonathan Jones, to me, are two guys who have a ton of leadership qualities. I think they remind me of myself. And I'll throw Kyle Dugger in there, as well."
Both of these pending offseason questions McCourty noted were answered this week. Jonathan Jones reportedly agreed to a two-year deal with the Patriots before hitting free agency on Monday, while Meyers reportedly inked a three-year contract with the Raiders on Tuesday.
Meyers' move west is a significant blow to the Patriots, given both his on-field production and his off-the-field camaraderie with Mac Jones.
Still, with Jonathan Jones in the picture and Dugger still under contract for one more season, the Patriots' defensive unit will roll out a number of accountable veterans in 2023.
And given the culture that players like McCourty helped cultivate in Foxborough, more and more youngsters will continue to step into leadership roles over time.
"You have leadership qualities, but there are leaders all around you, so you don't need to do that," McCourty said of the development of leaders in New England. "Like, it doesn't make sense for you to talk after either I talk or Slate talks. But I think those guys will now look around and be like, 'All right, we've got to replace the energy, the passion that Dev had when he spoke to the team,' and I think those are some guys that'll step up depending on how free agency works out.
"If [Jones] and Jakobi are gone, then I think [Dugger] will look around and say even more like, 'Hey, I know I'm quiet, but these guys need me. I know the process. If not me, then who?' So I expect some of those younger guys that are homegrown to really step up."
Newsletter Signup
Stay up to date on all the latest news from Boston.com