Patriots
Patriots linebacker Mack Wilson is recruiting wide receivers on Twitter
Wilson tweeted at DeAndre Hopkins and Jerry Jeudy.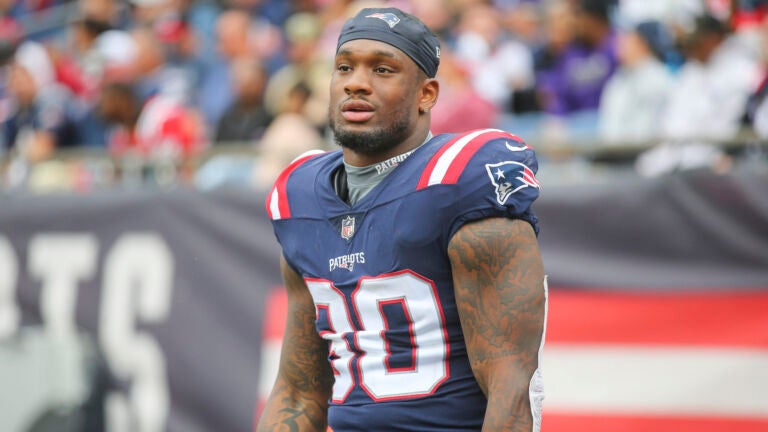 Less than 24 hours after Mack Wilson agreed to re-sign with the Patriots, he was already lobbying to help his still-current team add to its collection of wide receivers.
Wilson, who will reportedly stay in New England on a one-year deal, took to Twitter to make his pitch.
"What we doing [DeAndre Hopkins]?" he tweeted at the Cardinals receiver.
He also took the opportunity to reach out to another wide receiver who is potentially on the trade block: Jerry Jeudy.
Jeudy, 23, is currently on the Broncos roster and has been the subject of trade interest (including from the Patriots per a recent report).
Of course, neither receiver is a free agent (Hopkins has also been linked to trade rumors), so it will ultimately be up to the two teams involved to make a deal rather than the player's choice.
Still, it can't hurt to have Wilson making his pitch with Jeudy, given that the two overlapped at Alabama during their time in college.
Wilson isn't the first member of the Patriots defense to publicly recruit players to New England. The most prolific example — though perhaps not the most successful — remains defensive end Matthew Judon.
Newsletter Signup
Stay up to date on all the latest news from Boston.com