Patriots
This Brian Flores meeting helped ensure Malcolm Butler benching didn't 'destroy' the Patriots
Devin McCourty recalled the story on Chris Long's podcast.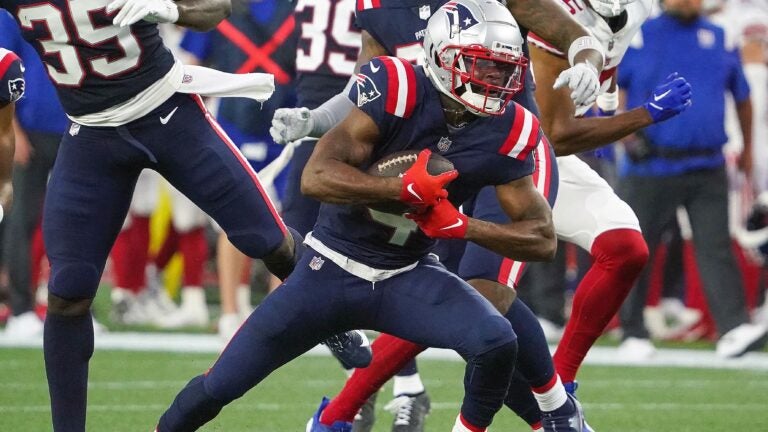 Five years after Malcolm Butler got benched during the Patriots' Super Bowl LI loss, the reason why is still a mystery.
Even Devin McCourty, a team captain who played on that secondary, says he's planning to find out when Butler releases his new book.
"To this day, I still don't know the exact reason why he didn't play," McCourty told Chris Long during an appearance on The Green Light podcast. "When I saw he was coming out with a book and a documentary, I was like, 'I can't wait to read that.' Gilly [Stephon Gilmore] actually texted me and was like, 'I'm going to buy this book ASAP.'"
Former Patriots assistant coach Brian Flores called a team meeting the following season to ensure that the decision didn't affect the team going forward, according to McCourty.
Flores used the Seattle Seahawks as an example of what he didn't want to happen to the Patriots. Seattle attempted to throw the ball instead of running it with Marshawn Lynch on the 1-yard line, setting up Butler's famed interception during the Patriots' win in Super Bowl XLIX.
Those kinds of dramatic losses can fracture a team.
"He was like, I look back at Seattle when we played them in the Super Bowl," McCourty said. "And they don't run the ball, it kind of seemed like that was the end to that team. They never got back to the Super Bowl, and that team was so talented. That Seattle team had everything. He was like, 'I just don't want that to destroy us.'"
The Patriots kept their winning ways intact for a little longer, beating the Los Angeles Rams in the Super Bowl the following year. It was New England's most recent Super Bowl title.
Sign up for Patriots updates🏈
Get breaking news and analysis delivered to your inbox during football season.