Patriots
Asante Samuel warns Lamar Jackson to stay away from Bill Belichick, Patriots
Samuel's warning to Jackson is just the latest in a long line of taunts directed at his former coach in Belichick.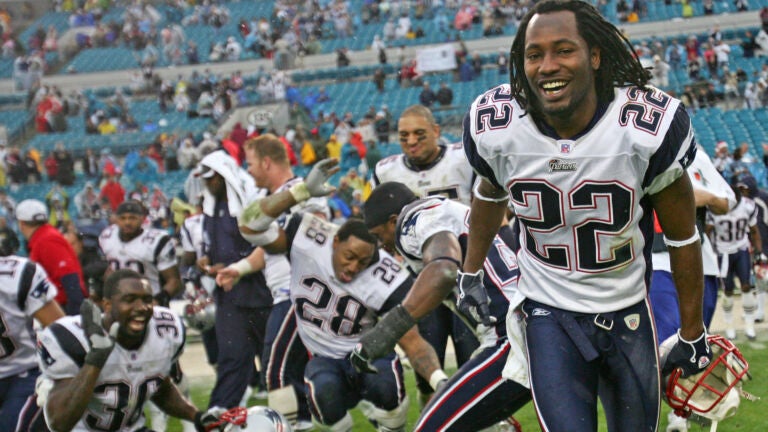 Asante Samuel had an impressive start to his career in the Patriots' secondary, recording 22 interceptions over his 75 games in Foxborough.
But since hanging up his cleats, the 42-year-old cornerback has been vocal about his displeasure with his former team, especially his old coach Bill Belichick.
And with rumors swirling about Lamar Jackson's potential interest in playing for the Patriots, Samuel continued his public criticism of Belichick Thursday morning via Twitter.
Samuel's warning to Jackson is just the latest in a long line of taunts directed at Belichick.
Samuel, who declared back in 2010 that Belichick and the Patriots had a vendetta against him, has ramped up his disdain of Belichick since New England began tumbling down in the AFC East standings.
"We're waiting on you, Bill," Samuel said to Betway Insider of Belichick's credentials last month. "Right now, it's going from sugar to (expletive). I've never seen the Patriots go through all this craziness. The coaching staff, everybody is everywhere. That's who he really is. Don't look at what Tom did, look at now. This is who Bill Belichick is. …If he does win the Super Bowl again, I can't do nothing but say he's the greatest ever. Until then, he's just another everyday coach."
Samuel, who tweeted last October that Belichick was an "average coach without [Tom] Brady", drew the ire of his former teammate, Tedy Bruschi, for his declaration.
Current players on New England's roster are also coming to the defense of their coach, as Matthew Judon responded to Samuel on social media Thursday evening.
Despite Samuel's lobbying, he may not have to worry about Jackson calling Gillette Stadium home.
Earlier this week, Greg Bedard of Boston Sports Journal reported that the Patriots — barring unforeseen circumstances — "are not expected to pursue signing or trading for Jackson, according to three league sources close to the situation."
According to Bedard, the Patriots' lack of interest in Jackson is due to both the cost it would take to acquire him (in both draft picks and likely $200+ million in guaranteed money), coupled with a lack of support from ownership.
Newsletter Signup
Stay up to date on all the latest news from Boston.com