Patriots
Joe Judge will have a role assisting Patriots special teams in 2023
Judge was special teams coordinator prior to his departure in 2020.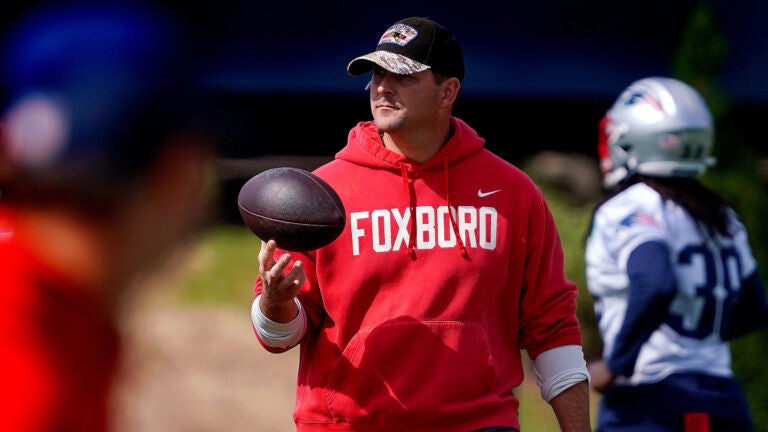 Following a difficult year in which he coached Patriots quarterbacks, Joe Judge will return to a more familiar setting in 2023.
According to New England special teams coordinator Cam Achord, Judge will work as an assistant under him. Judge helped to coach Patriots special teams from 2012 through 2020, occupying what is now Achord's role as coordinator for the final five years of that time.
It was actually during that period that Achord, as a younger coach, gained valuable experience. Speaking to reporters on Tuesday, he cited Judge as a mentor.
"I have to give credit for when I first got into the league. Joe Judge brought me in. I learned under coach and learned so much from him," Achord said, according to Mark Daniels of MassLive. "Obviously, he's a great coach, so any time you can add more coaches to help you, influence you and work together, it's only going to make you better."
The Patriots' special teams unit has struggled over the last two years. New England allowed three kickoff returns for touchdowns in the past season (which accounted for half of all kickoff return touchdowns in the NFL in 2022). Two of those occurred in the pivotal season finale against the Bills, with the first happening on the opening kickoff of the game.
For a unit that used to consistently rank among the league's best, the shortcomings since 2020 (when Judge left as coordinator) have been conspicuous.
But as Achord looks ahead to Judge's return to special teams, he seemed optmistic.
"Now you have another set of eyes out there so you're able to cover more."
Newsletter Signup
Stay up to date on all the latest news from Boston.com