Patriots
Patriots' Matthew Slater rips NFL's new kickoff rule and questions league's commitment to player safety
"I just don't believe that this is truly in the name of player health and safety."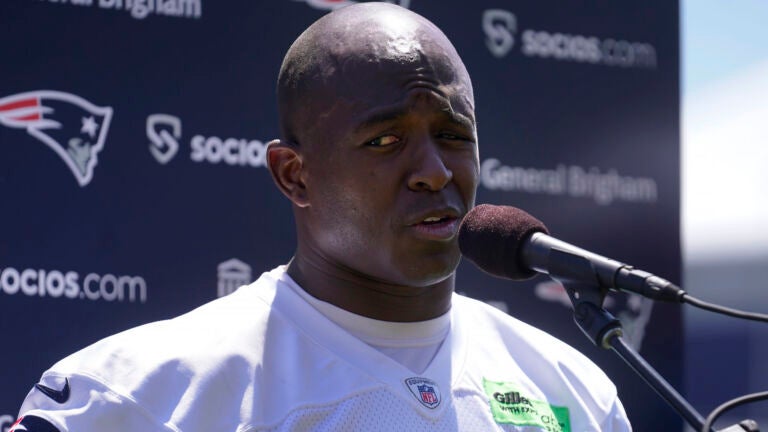 The Patriots were reportedly one of five teams to vote against a controversial rule change regarding kickoffs for the 2023 season.
Following Wednesday's OTA practice session at Gillette Stadium, Patriots captain and special-teams ace Matthew Slater didn't mince words when it came to his thoughts on the league's amended directive.
Per the new rule, all fair catches and touchbacks will come out to the 25-yard line on kickoffs this year, with the league reportedly citing player safety as the driving force behind the change.
Slater disagreed with such sentiment, especially given the other avenues where player safety has largely been overlooked in order to maximize revenues for the league.
"It's my understanding that the powers that be think that this is going to improve player safety and health, and I'm just not convinced that our league is always going to do what's in the best interest of our players," Slater said. "I understand that we want to reduce head injuries and things of that nature, but we don't always act as if player health and safety is paramount.
"We can talk about the Thursday night games. That's an easy one; that's low-hanging fruit. But we can also talk about the issues that our players experience after they leave the game. Why is it that we have to fight for healthcare beyond five years out of the game? Why is it that when players go to file for benefits in terms of disability, they're having to jump through hoops nonstop? Why is it that we're continuing to fight the battle that we're fighting about grass versus turf?"
Given Slater's role as the leader of New England's special-teams unit, it comes as no surprise that the 37-year-old objects to a rule that could plant the seeds for the NFL to eventually eradicate kickoffs entirely down the road.
"I look at this game, it's been played for over a hundred years, and it's clear to me that they're making an effort to eradicate this play," Slater said. "They said they're making the play safer, but the reality is they haven't done a single thing to make the play safer. They haven't changed the rules. They haven't changed the techniques. There are still going to be collisions that occur if the ball's not fair-caught.
Slater added: "I've looked at the rule changes, and some of them have been good. I've been a part of eradicating the two-man wedges and things like that. But in this case, I just don't believe that this is truly in the name of player health and safety.
"What I do believe is we want to portray ourselves a certain way to the public, to [reporters], that says we care about the players. …. I understand that, and I know that people will look at this and say, what's the big deal? But I understand for a player like myself, I wouldn't have had a career, most likely, with this play."
Earlier on Wednesday, Bill Belichick didn't offer much in terms of his thoughts on the rule change.
"We'll see about all that," Belichick said. "I know Coach [John] Harbaugh is pretty involved in that, [and] Coach [Andy] Reid. I think they've voiced some comments on that. I probably agree with things they said."
Granted, Slater more than got his point across when it came to his candid comments regarding the league's new ruling.
"If we're really concerned about player safety and health, let's talk about some of the real issues that are going to impact player safety and health," Slater concluded. "Let's not talk about a play where over 99% of the time, when the ball's kicked off, is injury-free. Those are the facts. Those are the stats. You can go look them up yourself."
Sign up for Patriots updates🏈
Get breaking news and analysis delivered to your inbox during football season.