Patriots
Eric Mangini: Mac Jones has a long road to regain respect after losing it with 'arrogance'
Mangini said Jones was given a lot of respect and lost it. Regaining it might not be so easy.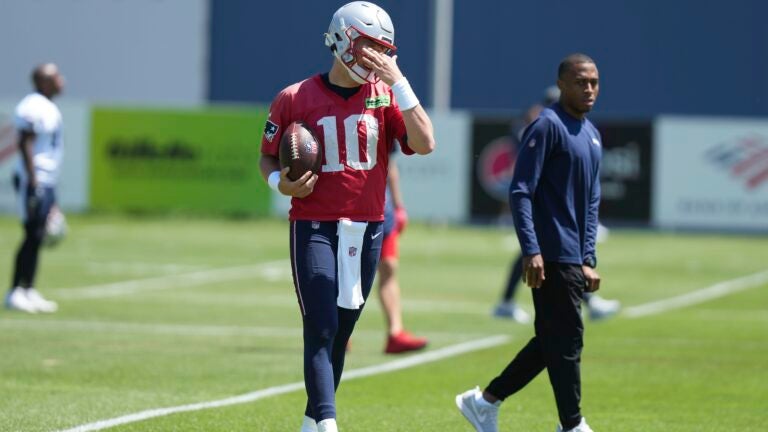 Patriots quarterback Mac Jones told reporters last week that he is trying to regain the respect of everybody in the Patriots' organization.
It's an acknowledgement that some respect has been lost. Not only did Jones's play suffer in 2022, he had some on-field outbursts that drew attention to him. He also reportedly went outside the organization for help as the offense struggled under Matt Patricia and Joe Judge.
Admitting that he has some work to do on winning over his coaches and teammates is a welcome approach, said former Patriots defensive coordinator Eric Mangini.
"I like what he said. I like it a lot, because I've always felt that Mac didn't appreciate how good of a situation he came into," Mangini said. "He had Josh McDaniels. He had Mick Lombardi. He had a great offensive staff. He had as stable of an organization as you could get. He had a team that played complementary football. He came from a program that's similar. It was a perfect situation for who he was."
McDaniels, who was the Patriots' offensive coordinator and quarterbacks coach, left to coach the Las Vegas Raiders. Mangini suggested that Jones may have taken McDaniels's presence for granted.
"And then Josh McDaniels leaves, and (Jones) talks about how, 'I've had multiple coordinators, it's not that big of a deal.'" Mangini said. "There was a little arrogance to the way that he approached things, and then he found out how hard it is to win consistently in this league, how tenuous your position is, and that you probably shouldn't go outside of the Patriots organization if you don't like what's going on."
Mangini said Jones's comments are a good start, but it will take more to earn the respect he says he wants.
"Now he's in a spot where he's talking about regaining the respect of the organization, which is good," Mangini said. "But when you come in and there's high expectations and you've been given a lot of respect, and you lose it, it's a longer road to get that back. So, it's positive, really upbeat that this is the approach he's taking but this is going to be a longer road than him just making an offseason statement or tweeting out how he wants to get the respect back."
Sign up for Patriots updates🏈
Get breaking news and analysis delivered to your inbox during football season.