Patriots
Robert Kraft says money 'will never be the issue' in response to Belichick's spending comments
"Money spending will never be the issue, I promise you, or I'll sell the team."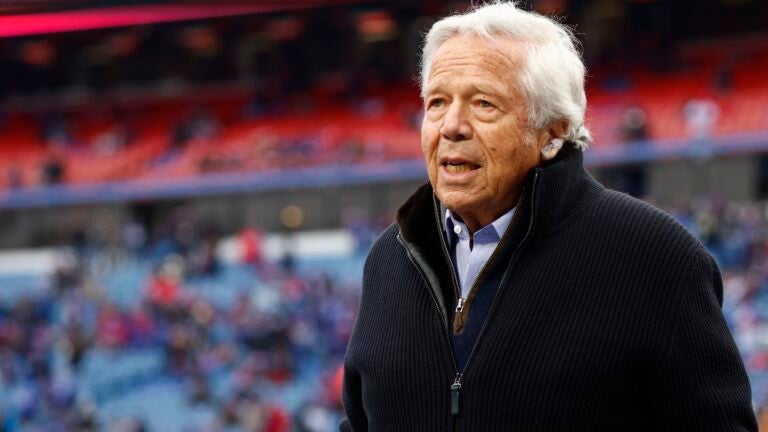 The Patriots have a mediocre 25-25 record since Tom Brady left, and the pressure is on head coach and general manager Bill Belichick to make things better.
During his end-of-the-year press conference, Belichick pointed out that New England has been at the bottom of the league in spending over the past three seasons. His comments were in response to a question about the value the Patriots got out of their pricey 2021 free-agent class.
"Our spending in 2020, our spending in 2021, and our spending in 2022 — the aggregate of that — was we were 27th in the league in cash spending," Belichick said at the time. "Couple years we're low, one year was high, but over a three-year period, we are one of the lowest spending teams in the league.
"Had we averaged that out in those three years, you would have had the same numbers," Belichick continued. "Whether it's two low and one high, two medium, three mediums, two sort of high and one really low, whatever it is, there's an average that comes. That's the three-year average, we're 27th in the league in cash spending."
Greg Bedard, of the Boston Sports Journal, asked Kraft about the comments this week.
"So I asked Robert about Bill Belichick's comments, about how they're one of the lowest cash-spending teams in the league," Bedard said on NBC Sports Boston's Early Edition. "And a lot of fans took that as a little bit of a shot at ownership, that the Krafts aren't willing to spend for this team. And I asked Robert about that, and I just want to quote him accurately.
"He says, 'He has never come to me and not gotten everything he wanted from a cash-spending perspective. We have never set limits.' And he further went on to say, 'Money spending will never be the issue, I promise you, or I'll sell the team.' So that's pretty definitive."
So far this offseason, the Patriots have signed receiver JuJu Smith-Schuster for the same amount (three years, $33 million) that Jakobi Meyers went to Las Vegas for. The Pats added veteran pass catcher Mike Gesicki on a one-year deal, among other free-agent signings. The team also re-signed receiver DeVante Parker and linebacker Ja'Whaun Bentley this week.
They're also reportedly in the mix for free agent receiver DeAndre Hopkins.
The Patriots' payroll currently stands at $203,597,868, which is the second-lowest in the league, according to Spotrac. The team is about $15 million under the salary cap.
Sign up for Patriots updates🏈
Get breaking news and analysis delivered to your inbox during football season.