Patriots
Asante Samuel calls out Darrelle Revis and Sauce Gardner, leading to Twitter beef
"It's time to promote this fight. I need some training partners. Revis vs. Samuel."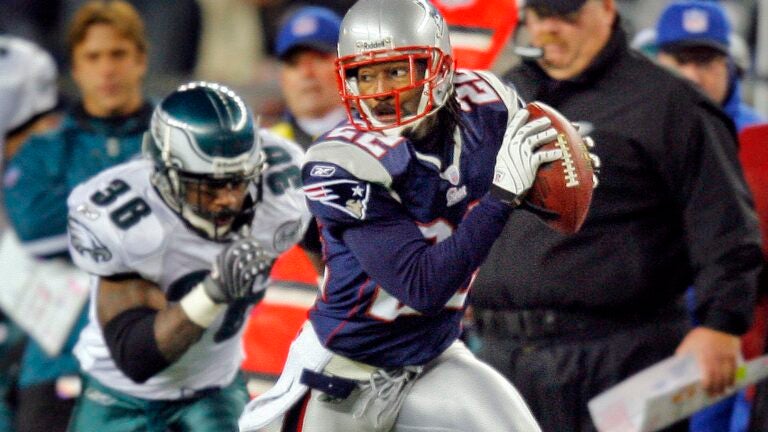 A post about New York Jets cornerback Sauce Gardner prompted some trash talk between a pair of former Patriots cornerbacks.
ESPN's Jeremy Fowler ranked Gardner as the second-best cornerback in the NFL. Samuel saw a tweet about the ranking and commented that Gardner's ranking got a boost from the fact that he plays in New York.
"The New York media will take your career to another level," Samuel said.
A Twitter user replied to Samuel's comment, saying that the media treats Gardner like he's on the same level as Darrelle Revis, the Hall-of-Fame cornerback who played the bulk of his career with the Jets, but won a Super Bowl with the Patriots in 2014.
"It's the NY media, what did Revis do special?" Samuel asked in response. "I'll wait… it's documented what great cornerbacks did in the stats."
This prompted a response from Revis, who told Samuel to "quit being a hater" and be mad at voters for not selecting him for further accolades instead.
Gardner also responded to Samuel, saying: "Damnn you been on my one [expletive] hella lately. You gots to relax…. Me personally, I never been the hating type."
Revis told a brief story about how Samuel was viewed in the Jets locker room during his playing days.
"I really don't know much about this guy. never was inspired to watch his film but something does jog my memory," Revis tweeted, with laughing emojis. "I do remember we played Falcons + Rex Ryan made a highlight clip of him being doubled moved on almost every single route. I recall Rex saying to receivers in our weekly team meetings. The game plan was if he line up across from you, double move him every time. So in practice our receivers referred to him as the "DOUBLE MOVE KING". I never viewed him more than what was said about him in the scouting report. True Story."
Samuel posted screenshots of his stats side by side with Revis's stats.
"New York media y'all did ya thing with this one," Samuel said. "The only hof with one hof season. Wake the [expletive] up #pick6."
Samuel encouraged his followers to compare his stats with hall of fame cornerbacks Revis, Deion Sanders, Champ Bailey, Charles Woodson, Ty Law, and Darrell Green.
Samuel has more interceptions, forced fumbles, touchdowns, games played, and championships than Revis. Revis has more Pro Bowl appearances, All-Pro selections, fumble recoveries, and tackles than Samuel.
Another Twitter used suggested that the feud between the two former cornerbacks is rooted in jealousy, tweeting a picture of Bill Belichick smiling at Revis and saying Samuel was mad that Belichick didn't look at him like that.
"I would have ran away," said Samuel, who has become an outspoken critic of Belichick in recent years.
Sign up for Patriots updates🏈
Get breaking news and analysis delivered to your inbox during football season.