Patriots
Former Patriots player believes team's success was 'all Tom [Brady]'
"It was all Tom. I was there. I saw it. It was Tom."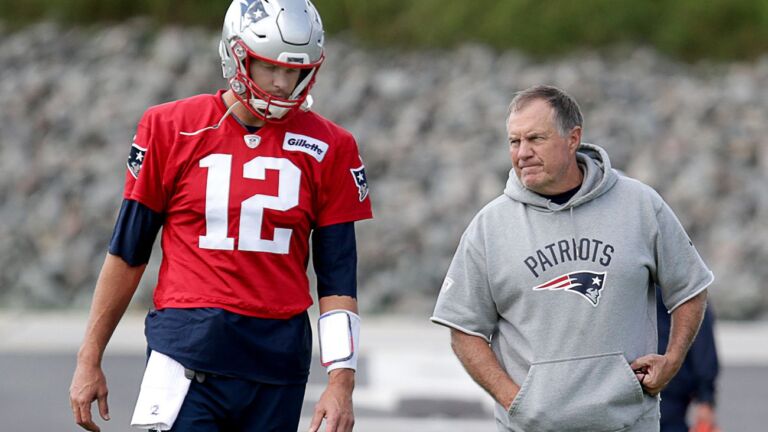 A discerning Patriots fan who sees a headline like "Former Patriots player says Bill Belichick is not the greatest head coach of all-time" might immediately assume that the player in question is ex-NFL cornerback Asante Samuel.
That discerning fan would, of course, be absolutely correct. Samuel, who has had a number of less-than-kind things to say about the Patriots' franchise, was asked recently by analyst and former player Bryant McFadden whether Belichick is the greatest coach of all time.
The question, of course, is something of a set-up — it should come as little surprise that Samuel does not believe Belichick is the greatest coach of all time. Still, Samuel did explain who he believes is responsible for the Patriots' success over the years.
"Absolutely not," Samuel said. "Are you crazy? Look at his record without Tom [Brady]. You've got to win without Tom. One thing I learned about being great is you got to be great in different situations. It was all Tom. I was there. I saw it. It was Tom. Everybody know it. Tom know it, but he ain't gonna admit it because he wants to be politically correct. That's why I'm here, and I'm going to tell the truth."
Samuel has expressed similar sentiments before. In 2022, he said on the I Am Athlete podcast that some of his former Patriots teammates were "brainwashed" into believing in the Patriot Way and called them "company men."
"We can make these decisions because we've got Tom," Samuel said on the podcast. "It don't matter what decisions you can make. Who's next up to bring in from free agency? Can they pass the test? Bring them in and make sure they can make it to the fourth quarter. That's all we need is somebody, because we got Tom, everything is gonna work."
Samuel was drafted by the Patriots in 2003 and played for the team until 2007. He won a pair of Super Bowls, led the league in interceptions and passes defended in 2006 and was named First-Team AP All-Pro in 2007.
Still, we aren't exactly holding our breath waiting for his No. 22 to be retired by the organization.
Sign up for Patriots updates🏈
Get breaking news and analysis delivered to your inbox during football season.