Patriots
Former Patriots player Russ Francis killed in Lake Placid plane crash
"He was a dynamic player on the field who had an even bigger personality off it," Patriots CEO Robert Kraft said. "He knew no boundaries, pushed the limits and lived his life to the fullest."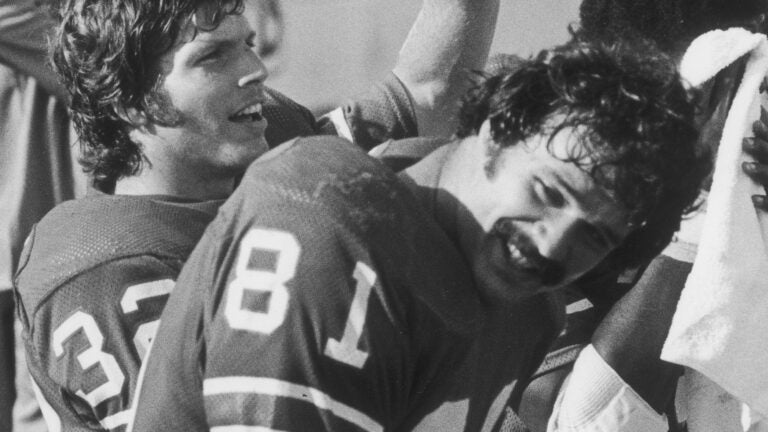 Former New England Patriots tight end Russ Francis was killed in a plane crash at Lake Placid Airport Sunday.
The retired NFL star was in a single-engine Cessna 177 Cardinal with Richard McSpadden, a former commander of the U.S. Air Force's Thunderbirds, when the plane crashed at the end of the runway shortly after 4 p.m., according to Lake Placid News.
Both men died in the crash, the news outlet reported.
Francis, 70, played for the Patriots from 1975 to 1980 and again from 1987 to 1988. He won a Super Bowl ring in 1985 during a six-year stint with the San Francisco 49ers, playing under coach Bill Walsh.
He finished his career with 393 receptions for 5,262 yards and 40 touchdowns, the Patriots said in a news release Monday. Francis's 28 touchdown receptions still rank 11th in franchise history, the Pats noted.
"Russ was a fan favorite throughout his playing career," Patriots Chairman and CEO Robert Kraft said in a statement. "He was a dynamic player on the field who had an even bigger personality off it. He knew no boundaries, pushed the limits and lived his life to the fullest. Our thoughts are with Russ's family, friends, teammates and the many Patriots fans who mourn his loss."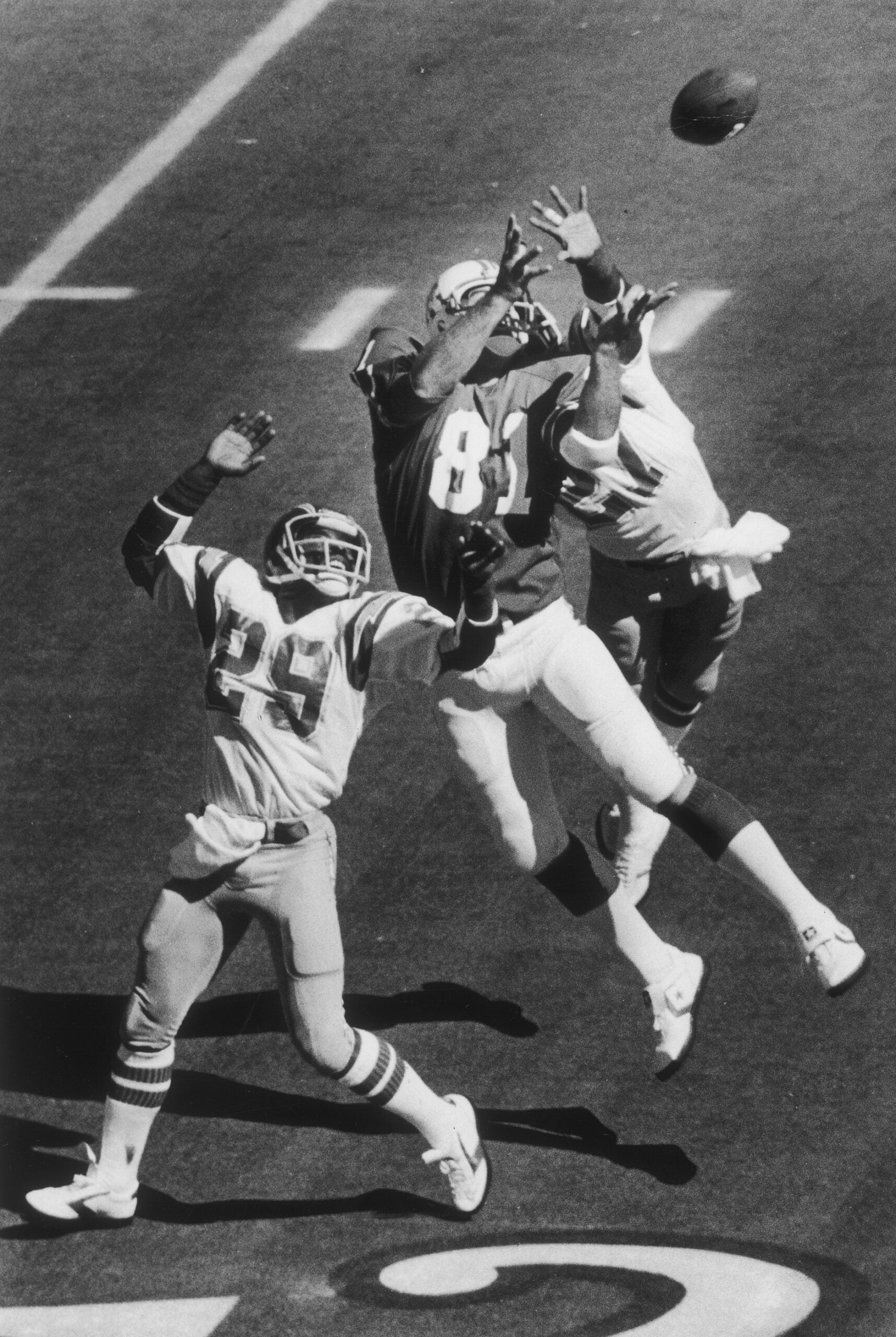 In July, a lifelong love of aviation led Francis to purchase Lake Placid Airways, which offers scenic and charter flights in upstate New York. According to the company's website, he had been a pilot for 49 years and once owned and operated an air charter company in his native state of Hawaii.
McSpadden, an accomplished pilot himself, served as senior vice president of the Aircraft Owners and Pilots Association's Air Safety Institute. In a statement, AOPA said the plane McSpadden and Francis were in Sunday experienced an emergency after takeoff. It was not immediately clear who was piloting the aircraft.
"The airplane attempted to return to the airport but failed to make the runway," the organization said. According to AOPA, McSpadden is survived by his wife, Judy; his son, Grant; and his daughter, Annabel.
Francis's brother, Ed Francis, said in a post on Facebook that the crash left the family devastated.
"Needless to say, my family and I are completely flattened," he wrote. "Flying was my brother's lifelong passion, and perhaps a fitting way for him to go. God speed to you my big brother!!"
Kate Naiman, the mother of one of Russ Francis's children, said via Facebook that flying was "like breathing" to the former football pro.
"It came naturally and he lived for it," Naiman wrote. "He used to fly his P-51 Mustang to practice and land in the stadium parking lot and really piss off Bill Walsh. There will be some comfort down the road in knowing that he died doing the thing he loved most, but not today. Not today."
Newsletter Signup
Stay up to date on all the latest news from Boston.com