Patriots
Bill Belichick said the Patriots will 'start all over' after loss to Saints
Belichick was also asked if Mac Jones will remain the starter after being benched for the second straight game.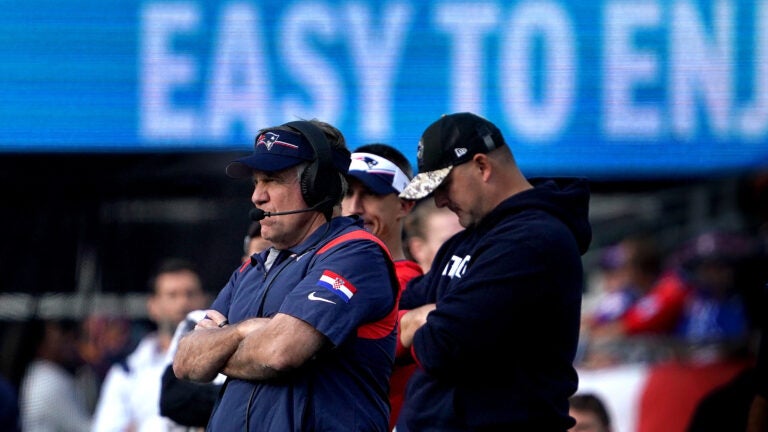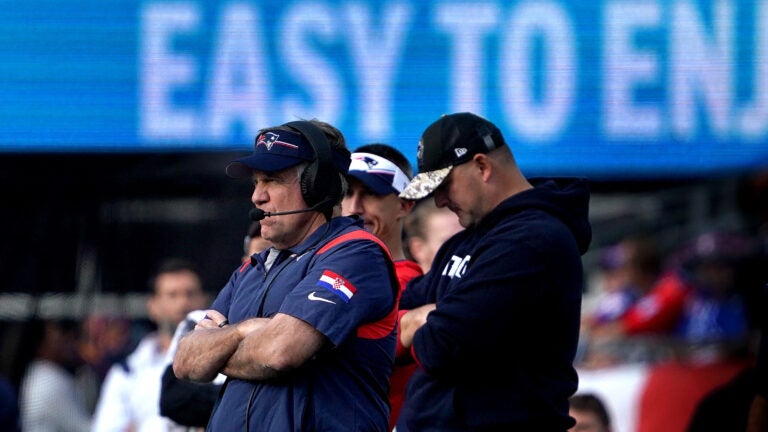 Following another lopsided loss — this time a 34-0 home defeat to the Saints — Patriots head coach Bill Belichick didn't sugarcoat his postgame remarks.
"Obviously was a poor performance today. Plain and simply we've just got to find a way to play and coach better than that," he told reporters. "So that's what we're going to do. Start all over and get back on a better track than we're on right now."
Of the game itself, Belichick touched on a theme of Patriots' losses.
"Slow start and then could just never really get the game under control," he said of the the defeat.
Belichick's Patriots, now 1-4, once again saw a second half quarterback change. Mac Jones was pulled for the second game in a row with New England trailing by several touchdowns.
"It was 31-0 at the end of the third quarter," Belichick said regarding why he benched Jones.
Will Jones remain the starter going forward?
"Yeah," Belichick replied. "There were a lot of problems. It certainly wasn't all [Jones]."
On the subject of slow starts, there was a straightforward diagnosis.
"Turnovers," said Belichick. "Turnovers and touchdowns."
Given the back-to-back blowout losses, with the team seemingly going backward, a blunt question was asked: How concerned is he that the message isn't getting through to the players?
"We'll keep working on it," said Belichick.
On the topic of whether or not there would be a new message, given the circumstances, the Patriots' coach acknowledged that, "We'll deal with that this week."
As for the admission that the Patriots will be starting over, Belichick was questioned about if he's done that this late in a season before. After noting that he had, Belichick was asked what "starting over" entails?
"Starting over," he deadpanned.
The Patriots, currently last in the AFC East, will face the Raiders in Week 6.
Sign up for Patriots updates🏈
Get breaking news and analysis delivered to your inbox during football season.