Patriots
Patriots center David Andrews on loss to Saints: 'Kind of the same old story'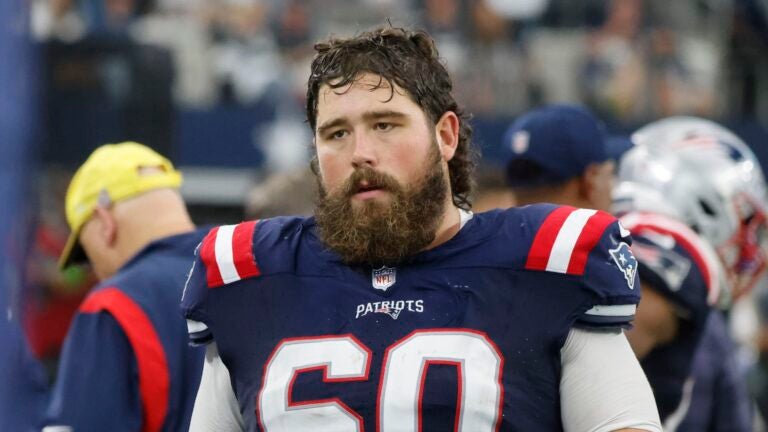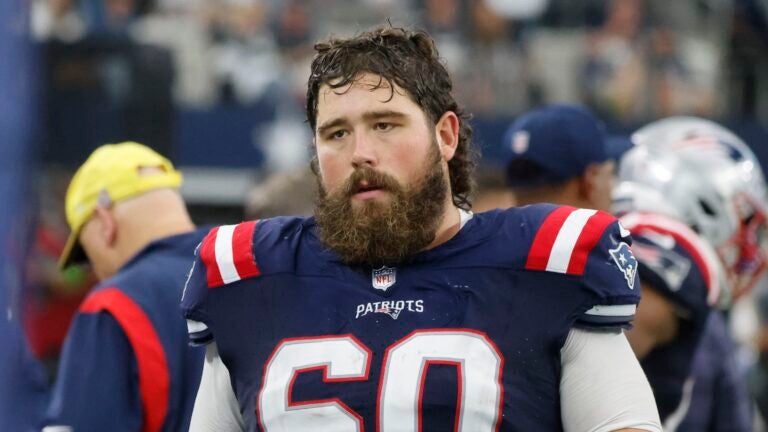 After a second embarrassing home loss in as many weeks, center David Andrews was the first Patriot to speak as usual, and he was visibly deflated on the podium Sunday.
"Wasn't good enough," Andrews said succinctly. "Turnovers … Kind of the same old story.
"I think you've just got to go back to, starting over. Go back to the fundamentals and keep it in the simplest form. It's tough. [We] put a lot into it each week, and to go out there and not put your best foot forward on Sunday is tough. Going to come in, get back to work, that's all I really know [how] to do."
The Patriots have been outscored 72-3 over the last two games, and have been outscored 22-3 over their last 31 offensive drives. Opposing defenses have scored three touchdowns, and the Patriots have scored none, turning the ball over time and time again in the process.
"It's more of execution," Andrews said. "Turning the ball over, things like that, it just kind of snowballs from there. We'll look at it, correct it, and like I said, come back to work and work as hard as we can this week and try to put our best foot forward.
"There's nothing I can do standing up here to change what happened out there today. I had my chance, we had our chance, the only opportunity we have is tomorrow, Tuesday, Wednesday, Thursday, Friday, Saturday to try and correct it, and put our best game out there [next] Sunday."
Andrews had his first chance to play alongside Riley Reiff, who made his Patriots debut filling in for Mike Onwenu after the starting guard left the game with an injury. It's the latest reshuffle for an offensive line that is changing every week.
"Appreciate Riley's effort, getting back out there," Andrews said. "Just got to find some continuity, moving people around, just got to get a set group and work together and play. But appreciate his effort, his toughness coming back from his injury."
The last question Andrews fielded was about his level of belief in quarterback Mac Jones, who was benched for the second game running amid another poor performance.
"I got belief in everybody," Andrews said, diplomatically. "I got belief if they're on this football team, they're here for a reason, including myself, including everybody in that locker room, we're all here for a reason, we're all here for a purpose. We've just got to go out there, do a better job as a football team overall, we've got to do a better job helping him, everybody's got to do a better job."
That was all for Andrews, who cut his post-game presser short there.
"That's all I've got," he said without taking any further questions, "thanks guys."
Sign up for Patriots updates🏈
Get breaking news and analysis delivered to your inbox during football season.