Patriots
Tedy Bruschi believes Bill Belichick should retire after 2023 season
"Shula doesn't matter. You've got multiple Super Bowls over Shula. You're a better coach."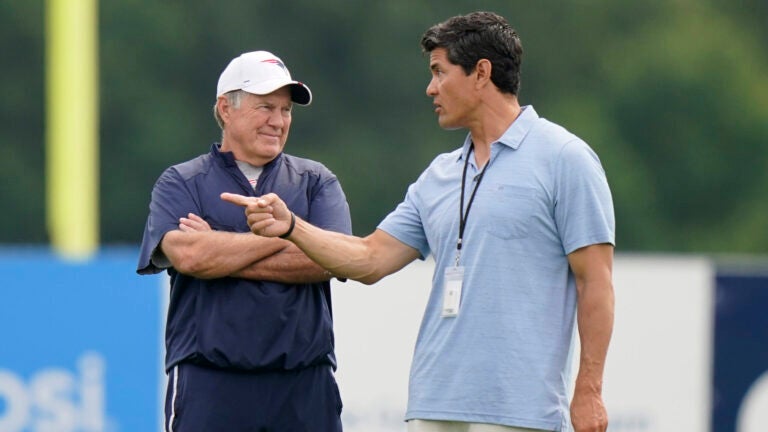 A Patriots legend and one of Bill Belichick's most loyal captains out on the gridiron believes that the longtime New England head coach needs to walk away from the sidelines after the 2023 season.
Speaking on ESPN's Sunday NFL Countdown, former Patriots linebacker Tedy Bruschi said that Belichick needs to pull out all the stops to get New England back to some level of respectability after a miserable 1-4 start to the 2023 season.
But once this current season comes to a close, Bruschi thinks that his coach needs to step away — rather than continue to chase Don Shula's record for the most coaching wins in NFL history.
With six Super Bowl titles on his resume as a head coach, Belichick has little left to prove when it comes to his standing as football's greatest coach of all time. But Shula's record stands as the last individual milestone that Belichick has yet to topple, with the Patriots coach needing another 18 wins to leapfrog Shula.
"What do I personally feel [about] how this should go, and how this should end with Bill Belichick?" Bruschi said. "This is just my personal feeling on what should happen. I want him to coach his ass off this season and get six, seven wins, all right?
"Have them playing respectable by the end of the season, and walk away. That's what I want my former coach to do. Don't — Shula doesn't matter. You've got multiple Super Bowls over Shula. You're a better coach."
As for what the 71-year-old Belichick would do if he was no longer coaching football?
"Fish with me on Nantucket," Bruschi replied.
The pressure is on Belichick and the Patriots going into Sunday's Week 6 matchup against the Raiders. New England is completely rudderless entering its showdown against Josh McDaniels, Jakobi Meyers, and Jimmy Garoppolo.
The Patriots have been outscored, 72-3, and allowed 69 consecutive points over their last two losses to the Cowboys and Saints.
Sign up for Patriots updates🏈
Get breaking news and analysis delivered to your inbox during football season.