Patriots
Does Matthew Slater have any regrets about returning to Patriots? Here's his response.
"Obviously, not what I envisioned when I came back — for us to be in this position."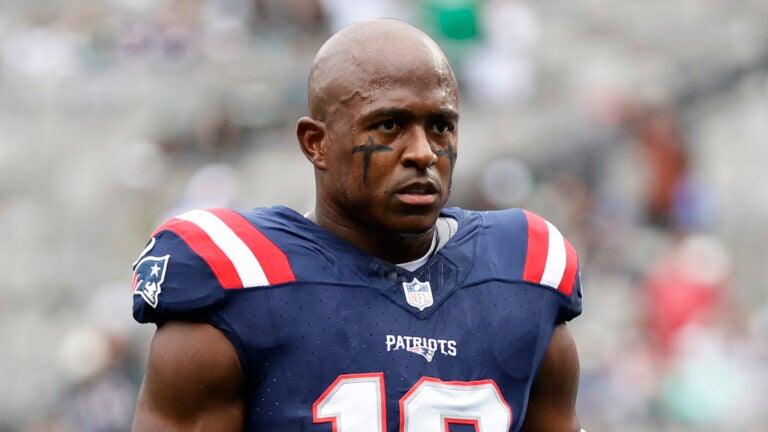 The 2023 NFL season has been a tough pill to swallow for everyone within the Patriots organization.
But in a season where little has gone right for New England, one has to wonder if Matthew Slater has any second guesses about returning for a 16th NFL season.
Slater, who said that he weighed retirement before deciding to rejoin New England yet again in 2023, is now stuck on a Patriots roster currently mired with a 1-5 record.
And with New England still saddled with injury concerns, a porous offensive line, lackluster quarterback play, and numerous other issues, things could get even worse for Bill Belichick's club as the calendar flips toward winter.
Speaking on Monday during his radio spot on WEEI's "Jones & Mego" show, Slater was asked if he is still happy about deciding to return for another season of football.
"Absolutely," Slater said." "Look, you never take for granted an opportunity to play the game you love, especially when you're my age. Obviously, not what I envisioned when I came back — for us to be in this position.
"But I have no regrets at all and I'm still thankful to be a part of this group, thankful to be working with these guys and hoping we can turn this thing around and finish on a high note."
Slater has long held court as one of the leaders in New England's locker room, with the special-teams ace earning three Super Bowl rings and five All-Pro nods so far in his career.
But the last few years have not been kind to Slater or the Patriots, who are 26-30 the last four seasons since Tom Brady left the organization.
"I think the time for excuses is up," Slater said back in July. "We've had enough excuses the last couple of seasons. It's time for us to put up or shut up."
Slater and the Patriots will look to right the ship on Sunday afternoon, but they face a tough test against Josh Allen and the Bills.
Sign up for Patriots updates🏈
Get breaking news and analysis delivered to your inbox during football season.