Patriots
Robert Kraft explained why he'll never sell the Patriots
"Never in my lifetime will we sell this team," Kraft said. "I hope my children keep it going as well."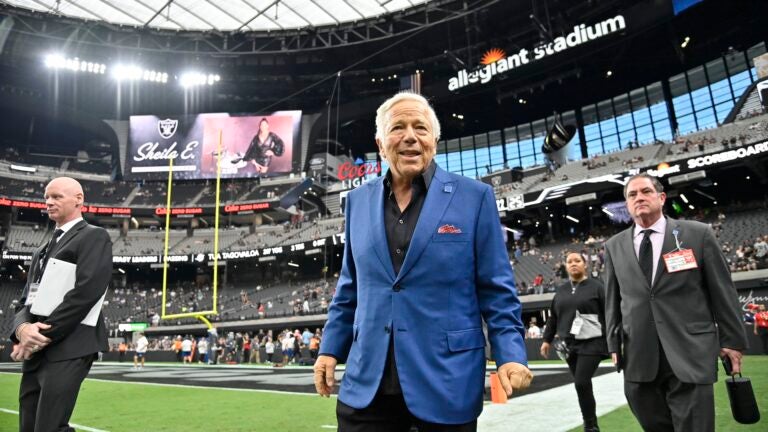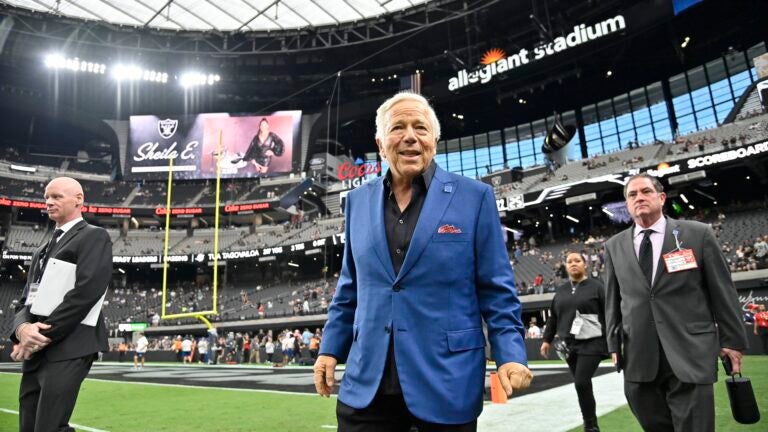 Robert Kraft bought the Patriots in 1994 for $172 million dollars, which was then the highest price paid for a professional sports franchise.
Almost three decades and six Super Bowls later, the franchise is valued at $7 billion according to Forbes. It's the second most valuable team in the NFL behind the Dallas Cowboys.
Kraft could make an impressive return on his investment if he decided to cash in, but that won't happen anytime soon, he said during a recent appearance on The David Rubenstein Show.
"Never in my lifetime will we sell this team," Kraft said. "I hope my children keep it going as well."
Kraft said that there's value in owning the team beyond just the financial aspect.
"It also builds community. It's a way to build bridges," Kraft said. "You bring people of all backgrounds together. I think back when we were privileged to win our first Super Bowl, three or four months after 9/11 and Boston, a city of 600,000 people, had a million and a half people come out onto the streets on a very cold day. Black, White, Asian, gay, every background all putting community team first and that's a privilege and an honor."
"So, I look at this team as like a community asset," Kraft continued. "And I'm never going to sell it."
Rubenstein asked Kraft about Bill Belicick's job status. As head coach and de facto general manager, Belichick plays a significant role in assembling and coaching the roster.
The Patriots are 1-5 for the first time since 1995, which was Kraft's second year owning the team. The team's performance has prompted questions about whether Belichick should continue on as Patriots coach.
"I'll let you ask him, he has to decide what's right for him," Kraft said.
Kraft also spoke about what went in to the decision to let Tom Brady leave.
"I always would talk to him, and he would take less money to play for the Patriots, and you know we have a salary cap," Kraft said. "So, I always assured him that whatever money I didn't pay him wasn't going into my pocket, it was going to other players who would be around him, and if we won those kind of trophies, he would be the biggest beneficiary for the rest of his life which in fact has happened."
"You know, if the Patriots can't win a Super Bowl, I'm always rooting for Tom Brady," Kraft continued. "After being with him for 20 years, we could have franchised him or done other things. I said to him when he did his last contract two years before that at year 20, he would decide whether he would stay with us or not. I think he earned that right, and for his own personal reasons he felt it was best to move on."
Kraft said he dreamed of turning the Patriots into a winner when he bought the team.
"I sat in the stands of the old Foxborough Stadium," Kraft said. "And then when they came here, I sat in the stands here and dreamt about one day trying to buy this team and own it and run it the way I wanted. I said, if I could ever get this team, I just dream of having home playoff games and going to the Super Bowl and winning it."
Sign up for Patriots updates🏈
Get breaking news and analysis delivered to your inbox during football season.