Patriots
Aaron Rodgers weighs in on changing narrative surrounding Mac Jones, Patriots
"Now it's like, 'Mac was never the problem!'"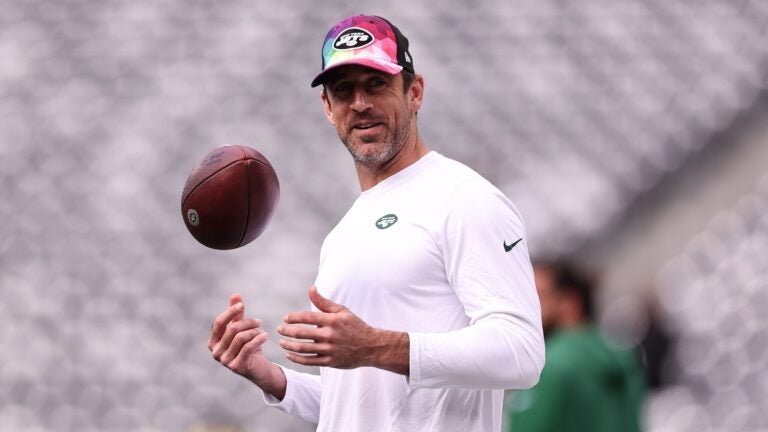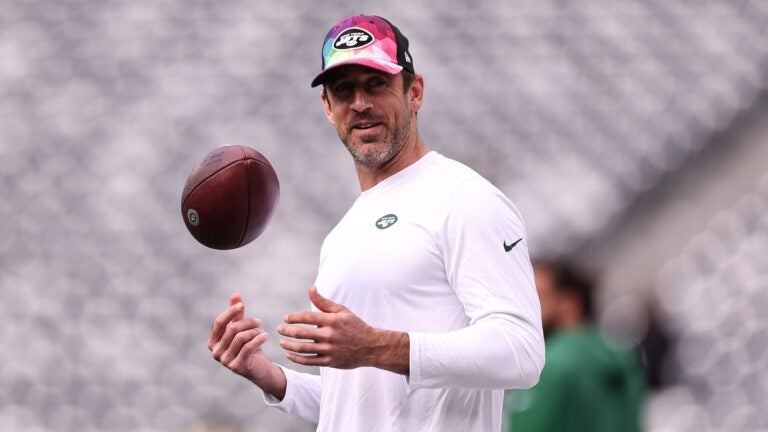 A lot can change in the NFL over the span of a few weeks.
Aaron Rodgers and the Jets were seemingly doomed to dwell in the bottom of the AFC East in 2023 after the legendary QB suffered a torn Achilles just four snaps into his career with New York.
But after upset wins over teams like the Bills and Eagles (along with a three-point loss to the Chiefs), the Jets have suddenly re-emerged as an upstart team capable of winning the division if its impressive defense continues to deliver.
That about-face when it comes to the discourse surrounding his team's fortunes has not been lost on Rodgers, who discussed how quickly narratives shift in the NFL during his weekly appearance on "The Pat McAfee Show" on Tuesday.
"Nobody was saying that (expletive) a few weeks ago," Rodgers said of the Jets' viability as a division contender.
Rodgers then opted to shift his focus and tip his cap to Mac Jones and the Patriots. New England has caught plenty of deserving flak for a woeful 1-5 start to the season, with Jones in particular drawing the ire of media and fans alike for his lapses in execution and costly turnovers.
But amid multiple questions surrounding both his long-term future in New England and his current standing as the QB1 on the depth chart, Jones delivered last Sunday with a clutch, game-winning drive in the fourth quarter to help the Patriots beat the Bills, 29-25.
"The narrative can change so quickly in this league. It's overreaction Mondays every single week," Rodgers said. "Look at what's going on in New England. 'Bill's gonna be out' and 'Mac is the problem' and then Mac goes out and balls out, I think he was 25 of 31, played incredible, led them on a last-second drive and now it's like, 'Mac was never the problem!' You have to be able to laugh at some of this (expletive) because it's so ridiculous. The overreactions and the blanket statements are crazy."
The 2-5 Patriots still have an uphill climb if they want to get out of the bottom of the AFC East.
But a win down in Miami against the Dolphins in Week 8 will once again shift the narrative around a Patriots team once cast aside as cellar-dwellers poised for a top-five pick in the 2024 NFL Draft.
Sign up for Patriots updates🏈
Get breaking news and analysis delivered to your inbox during football season.