Patriots
ESPN analyst said 'The Patriot Way' is a falsehood and it doesn't work without Tom Brady
"The Patriot Way don't work if you ain't got Tom Brady. It's not a real thing. It's a falsehood."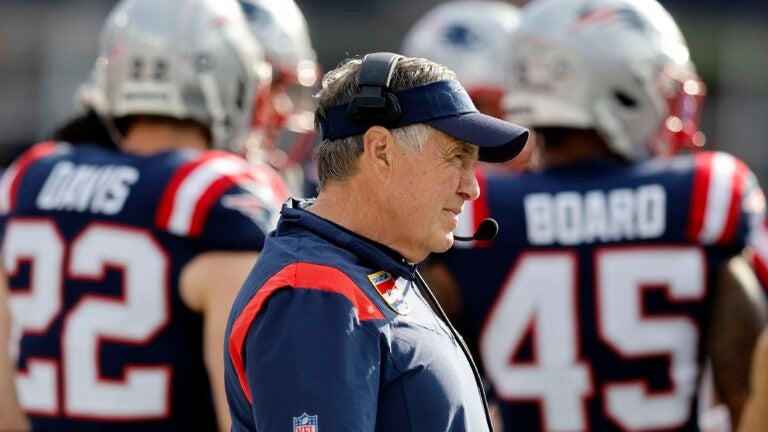 Bill Belichick and Tom Brady went on one of the greatest runs in NFL history together, winning six Super Bowls and a whole bunch of awards in the process.
But, Belichick doesn't have a single playoff win since Brady left after the 2019 season. His all-time record without Brady is under .500. Plus, the Patriots are floundering at the bottom of the AFC with a 2-7 record this season.
The Patriots' struggles, paired with Las Vegas's blowout win over the Giants after firing Josh McDaniels, have caused some to question the effectiveness of "The Patriot Way" in the post-Tom Brady era.
Count ESPN's Ryan Clark among the skeptics. He said during a recent episode of "Get Up!" that the Raiders looked relieved to be rid of McDaniels.
"They were relieved. He was gone. I can pick my head up walking around the building," Clark said. "I can actually smile. It doesn't have to be all about business. Hey, newsflash: 'The Patriot Way' don't work if you ain't got Tom Brady. It's not a real thing. It's a falsehood.
"It's called we had the greatest quarterback that's ever lived," Clark continued. "The most competitive, the greatest winner."
ESPN's Marcus Spears said that McDaniels was simply unable to relate to the Las Vegas players during a different episode of "Get Up!" last week.
"I talk to a lot of them in these locker rooms. I'm telling you right now, it was a tone-deaf sentiment in the Las Vegas Raiders organization when it came to what their head coach was saying. You are not Bill Belichick bro. That's what happens to all of his assistants."
"It's a different generation of players," Spears said. "It's a different league. These guys expect more earlier in their careers. All of this stuff about we're going to do it this way and we're not going to make any changes and I'm not going to conform and do it this way. OK. Alright. Good luck to you."
The Patriots have lost 12 of their last 16 games dating back to last season.
Sign up for Patriots updates🏈
Get breaking news and analysis delivered to your inbox during football season.