Patriots
Photos: Patriots fans in Germany show their support
Despite the Patriots' poor performance, thousands of fans in Germany showed up for Sunday's game against the Indianapolis Colts.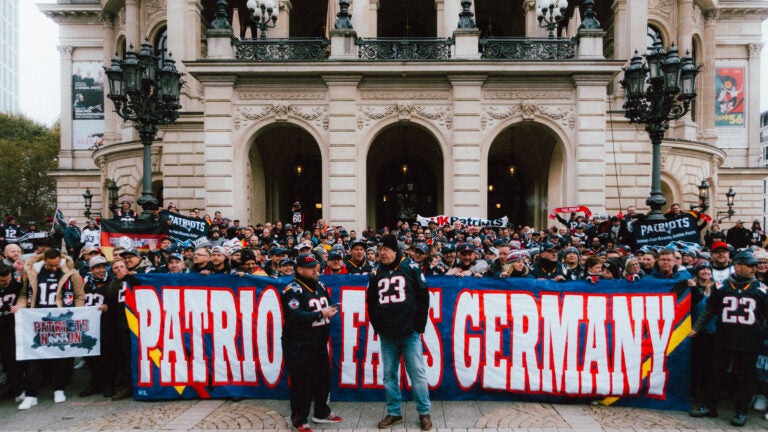 Just when Patriots fans thought they had seen the worst of the team this season, it only got worse during Sunday's game against the Colts in Frankfurt, Germany.
Although the Patriots' defense looked promising for most of the game at Deutsche Bank Park, New England ended up losing 10-6. Mac Jones threw an interception in the fourth quarter, whose performance Chad Finn of The Boston Globe called "the worst I have seen by a Patriots quarterback."
Following the interception, Jones was benched and replaced by Bailey Zappe with just two minutes remaining in regulation, who would proceed to throw another interception, handing Indianapolis the win.
However, despite the team's catastrophic performance that left many fans feeling hopeless and several analysts questioning Bill Belichick's future with the team, one group of fans who seemed to remain in good spirits were the Patriots' fans in Germany.
Excited to see their first NFL game in person, thousands of Pats fans filled the seats of the Deutsche Bank Park. Usually packed with Eintracht Frankfurt fans watching the other kind of football, the seats of the stadium were crowded with jubilant fans, many who came from across the country to watch the game.
According to the NFL, there are millions of NFL fans in Germany, with the league stating there are "18 million casual fans" and "3.6 million 'avid' ones."
The Patriots themselves are one of the most popular teams among Germans, mainly due to the success of Brady, but also due to former Patriot Sebastian Vollmer, now a commentator for the sport, making headlines in Germany and attracting more fans when he won two Super Bowls with the Patriots.
Additionally, the Patriots are one of five teams in the NFL who have commercial rights in Germany under the league's global markets program, and the franchise offers news about the team and the players in German on their website.
Here are photos of Patriots fans in Germany who came out to support the team in Frankfurt on Sunday.
Photos by Benji Messmer / Patriots Deutschland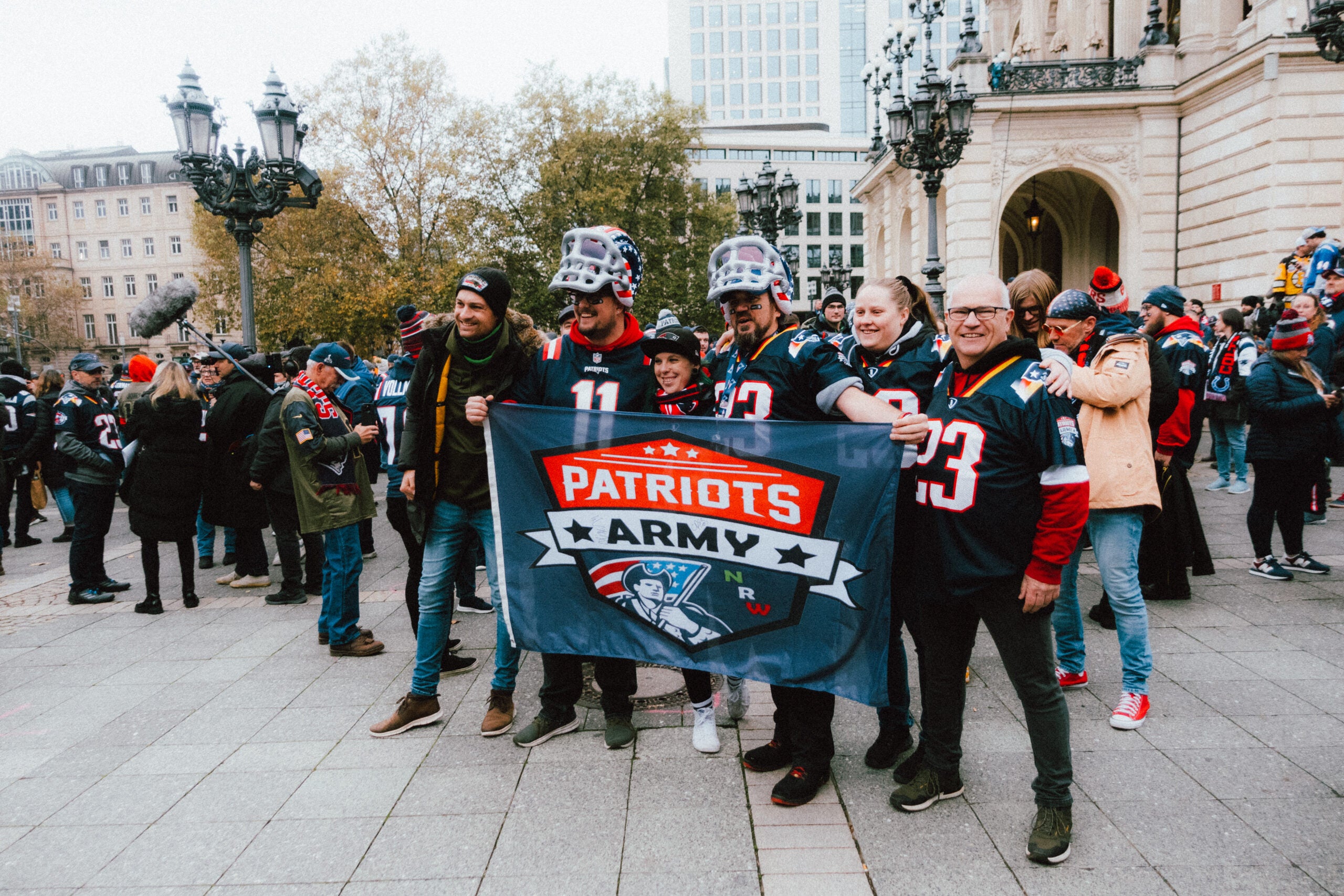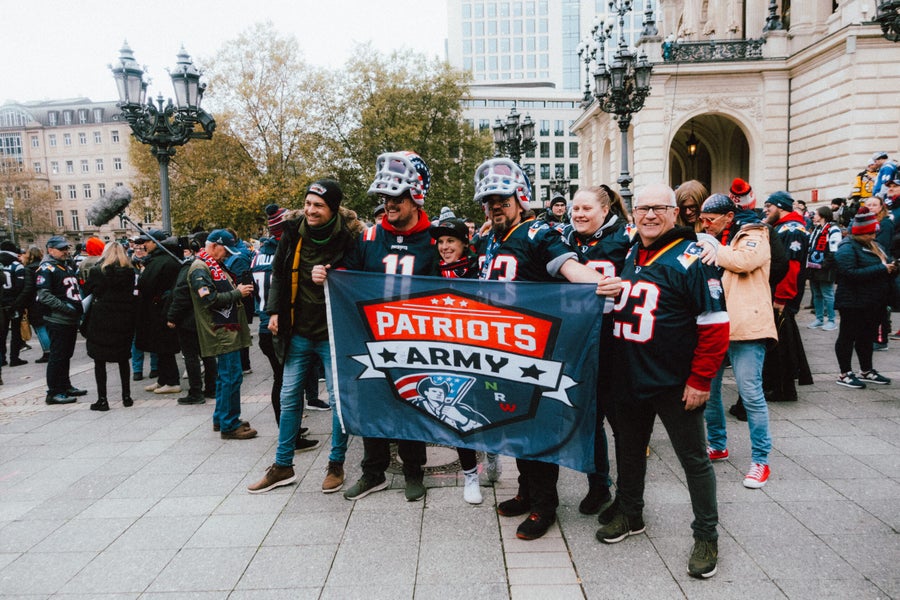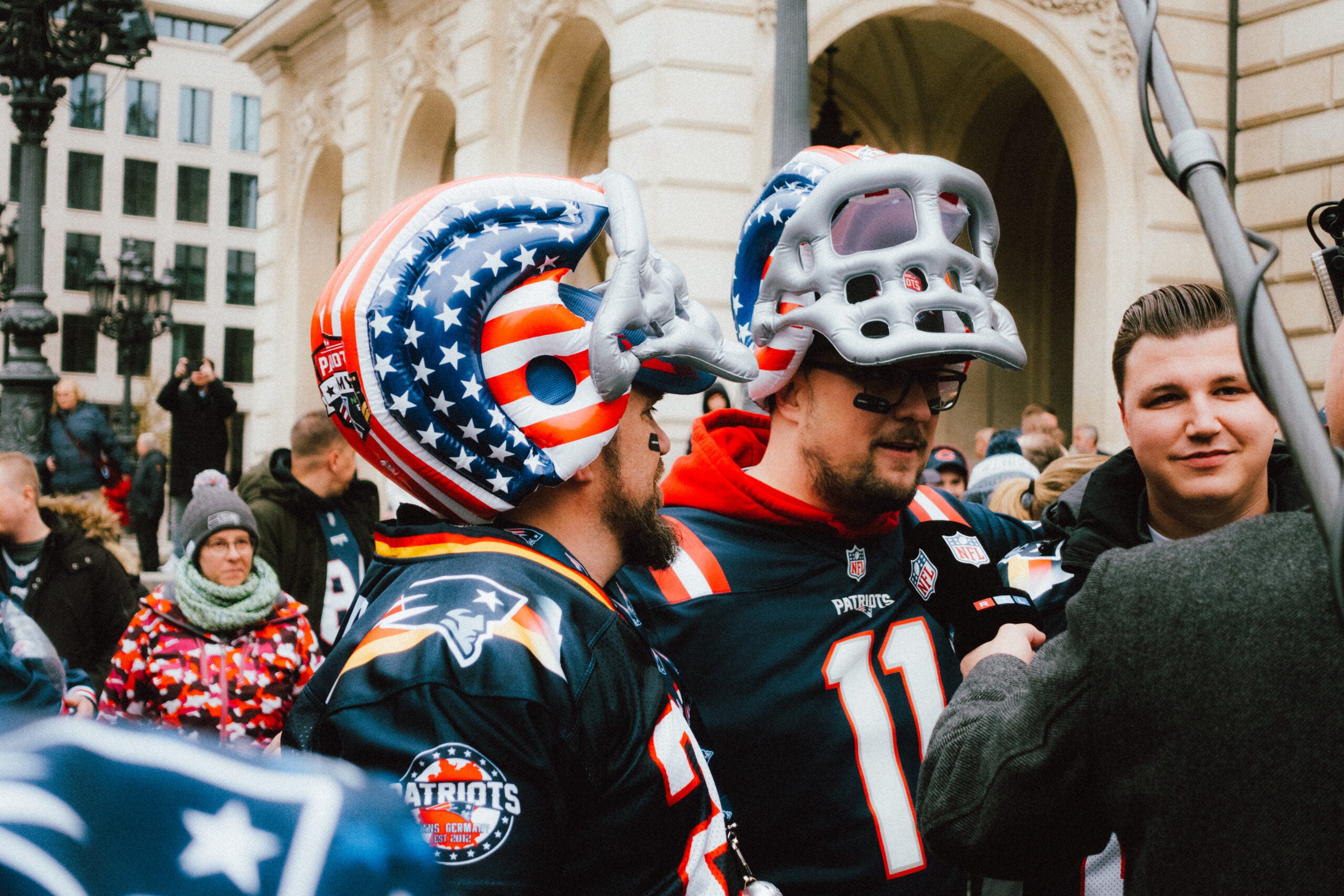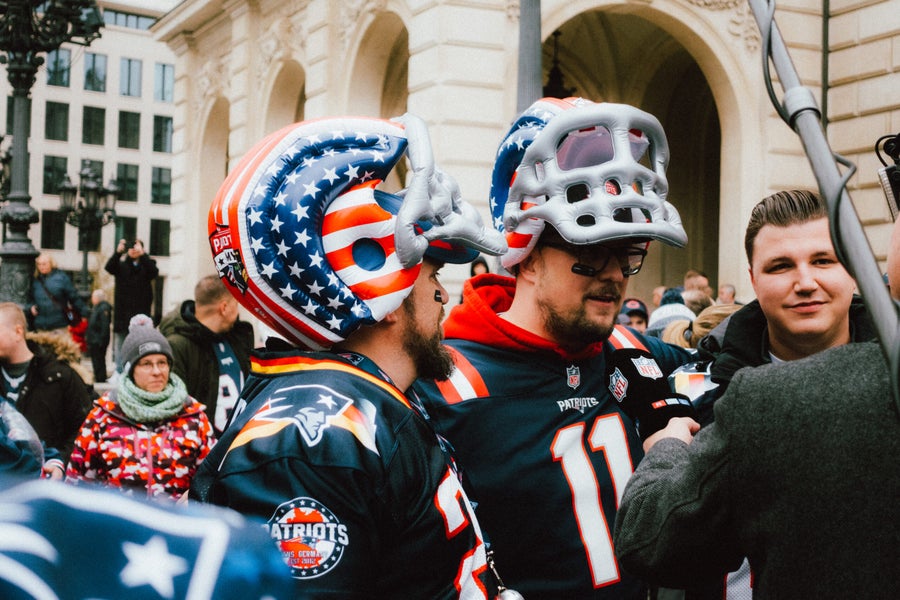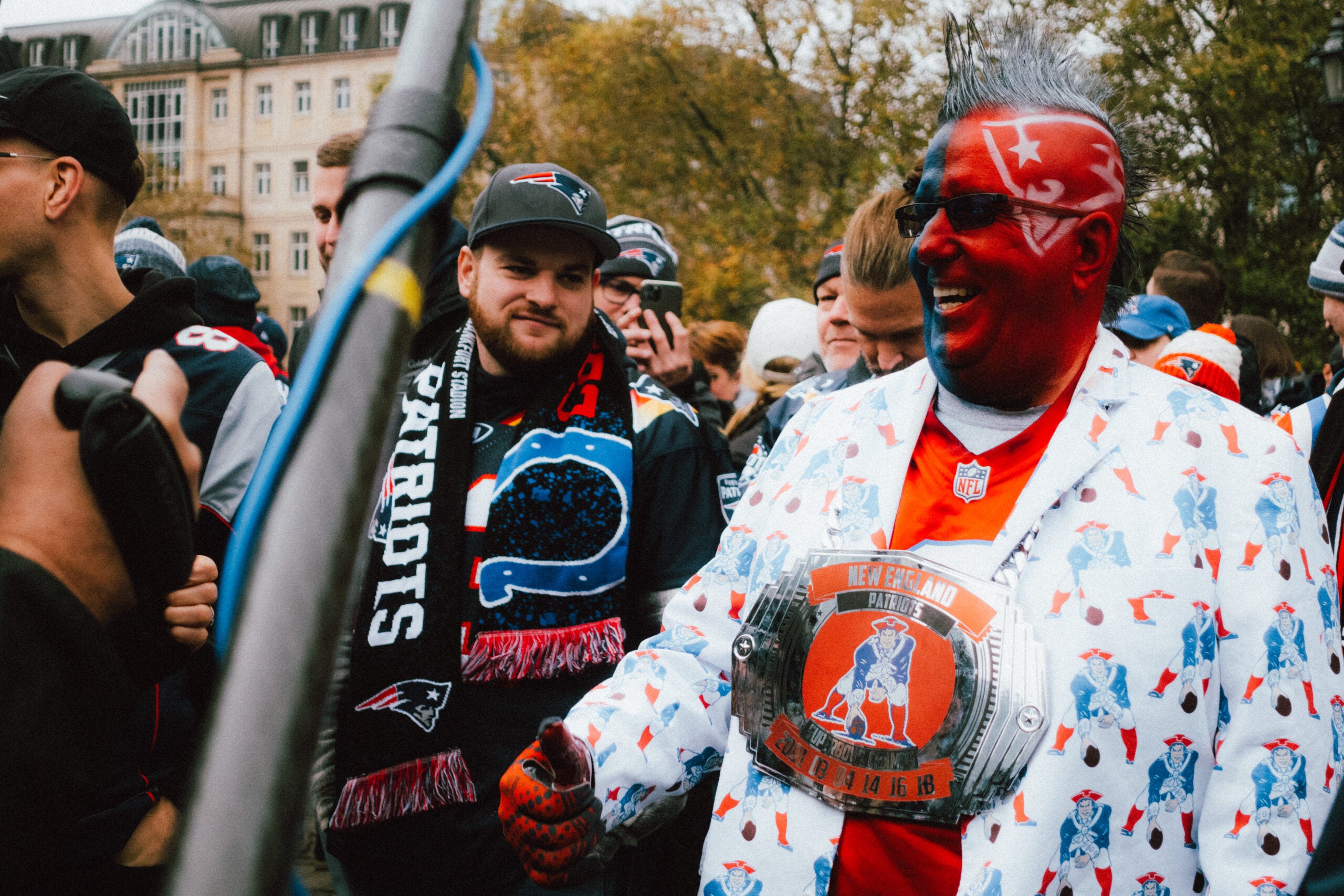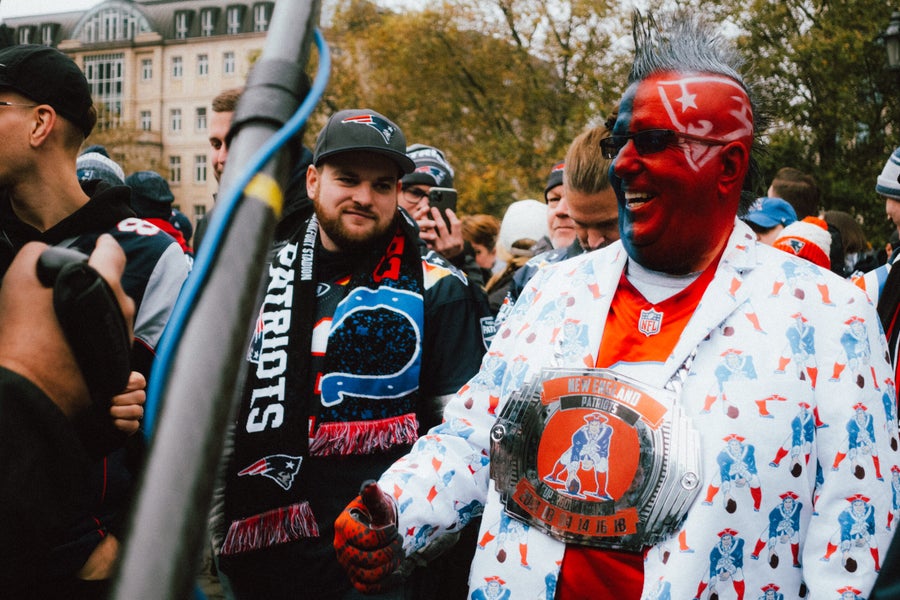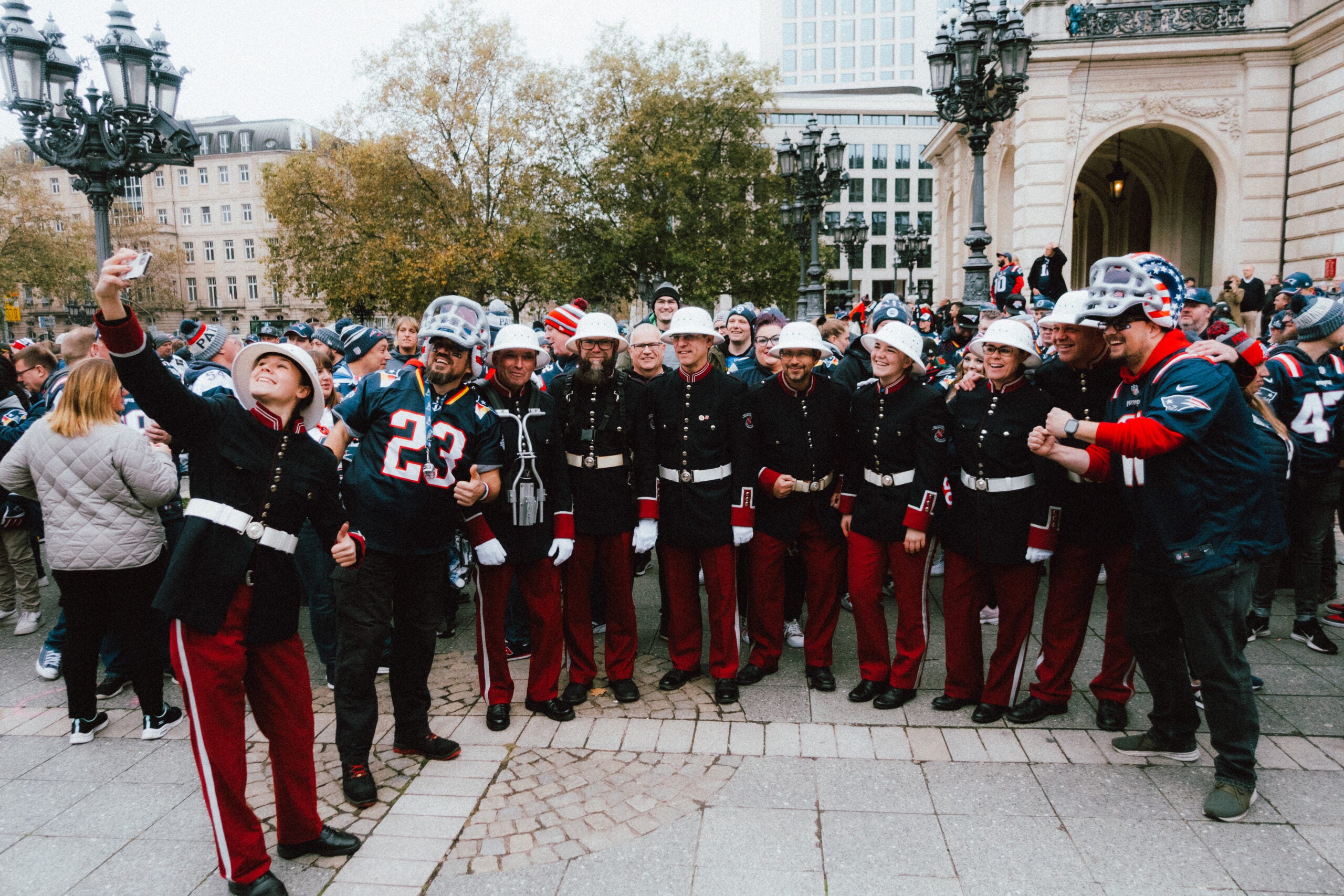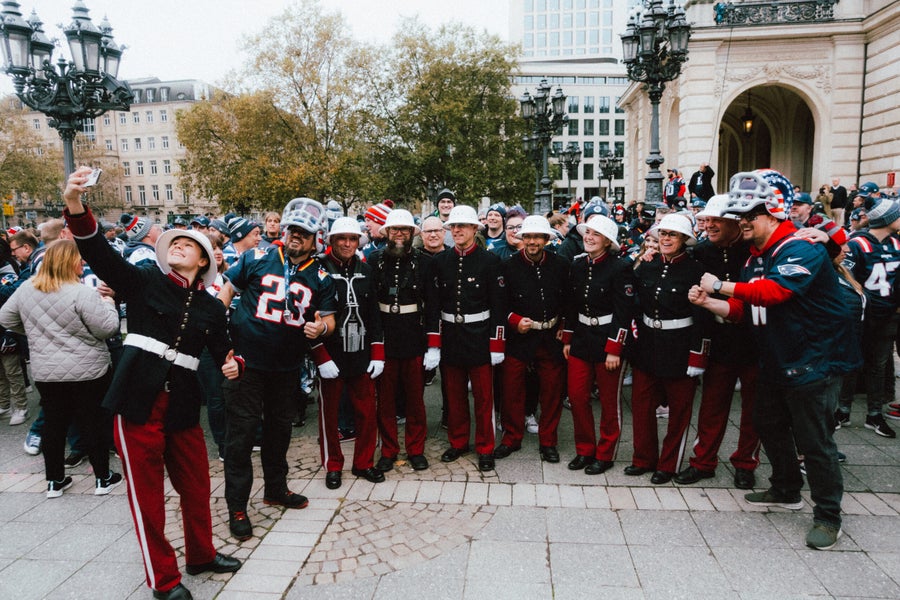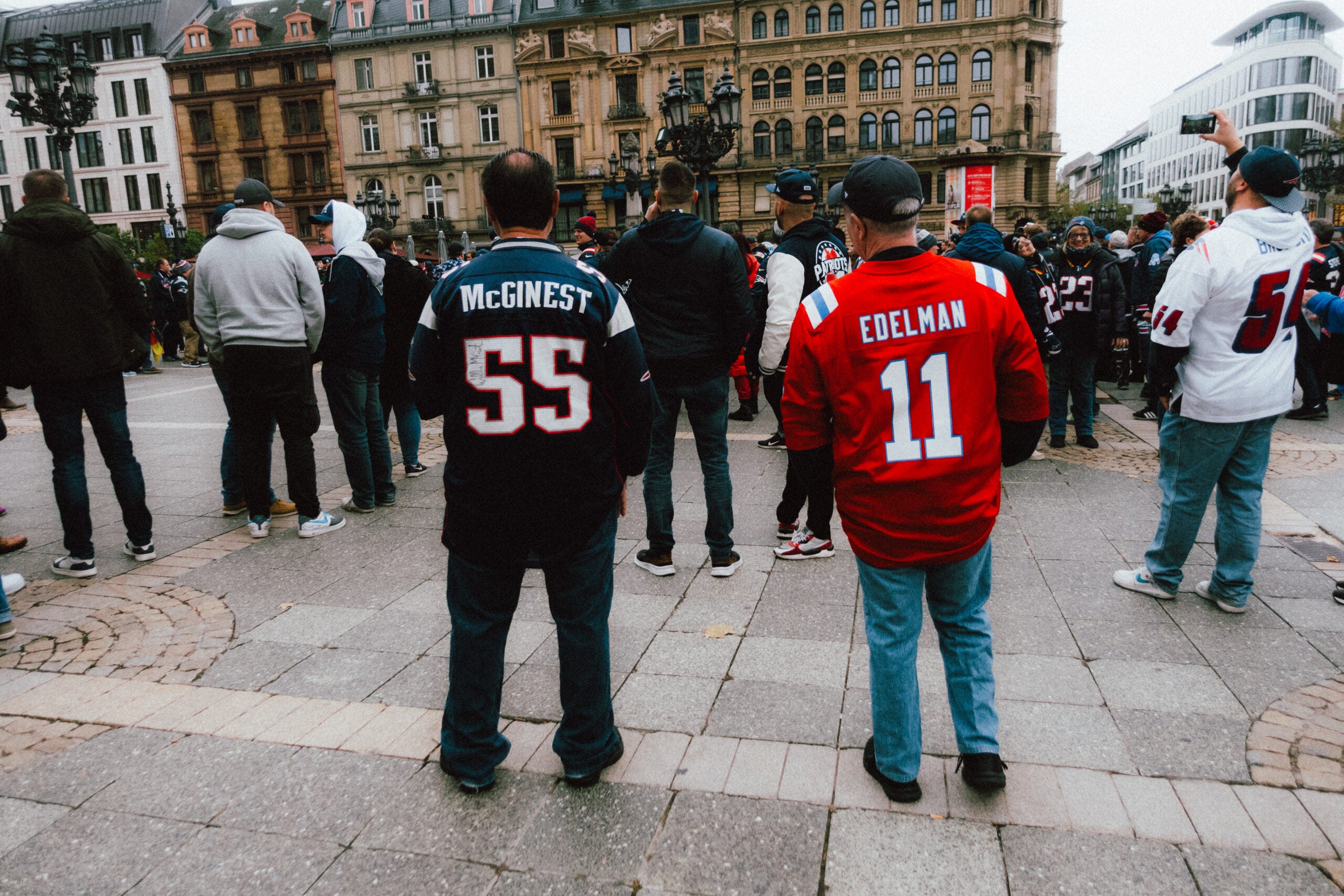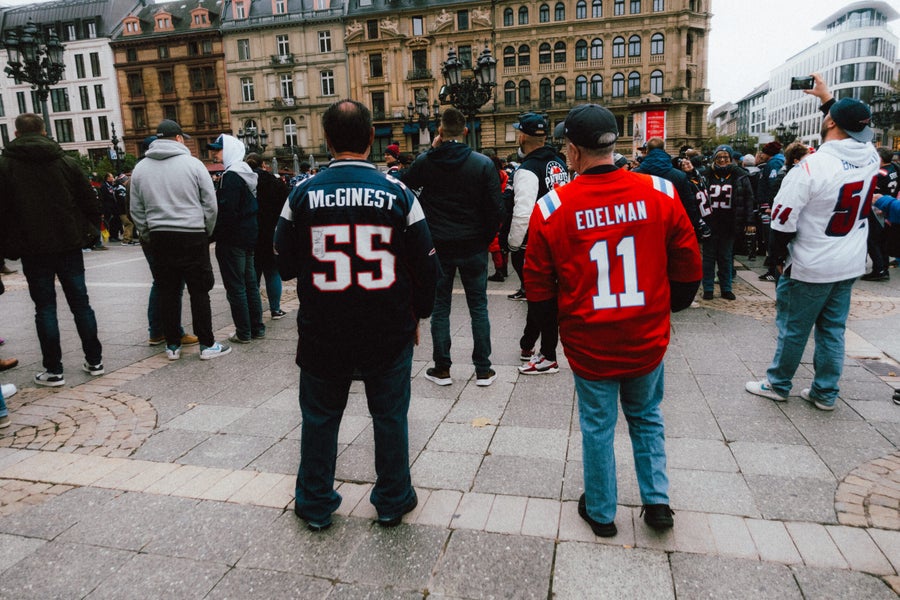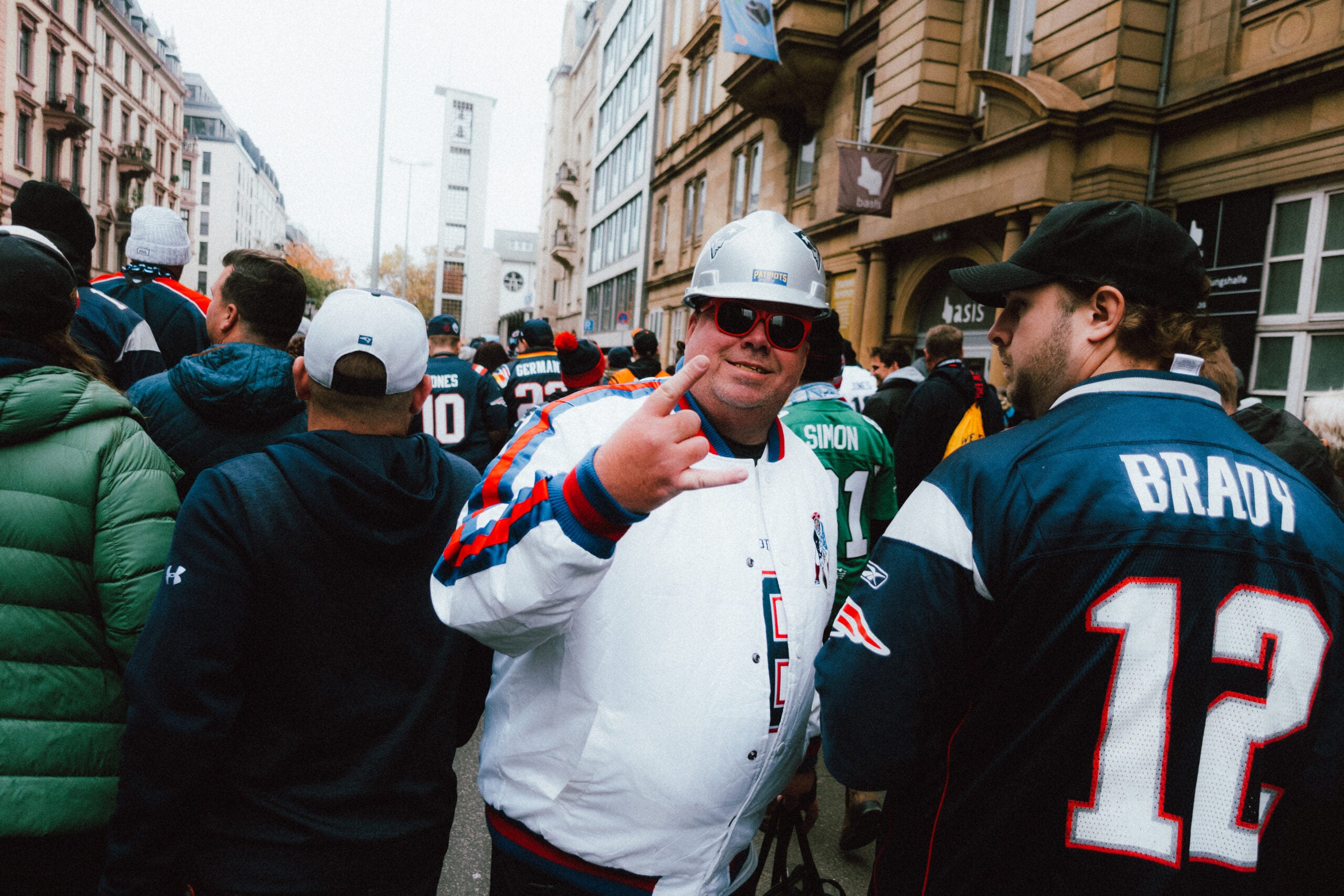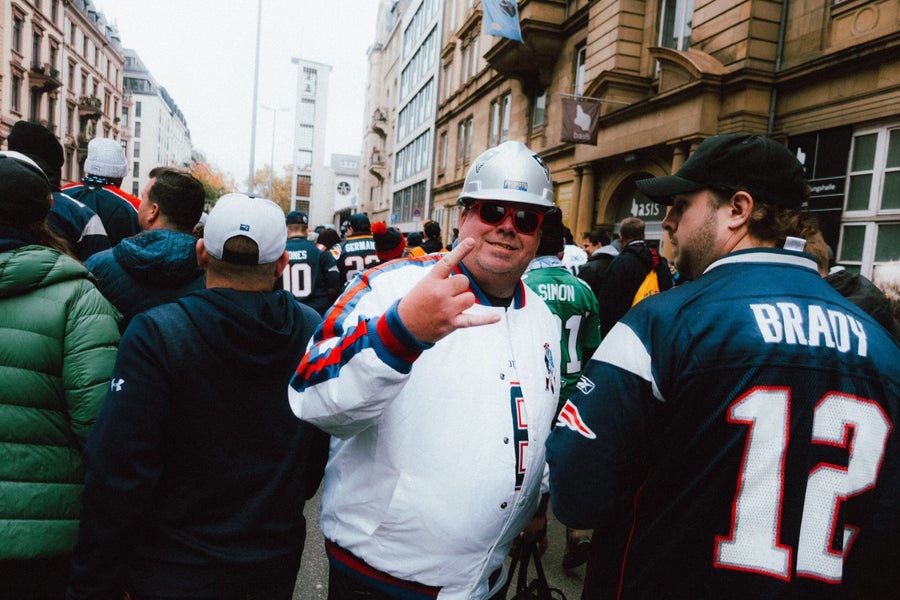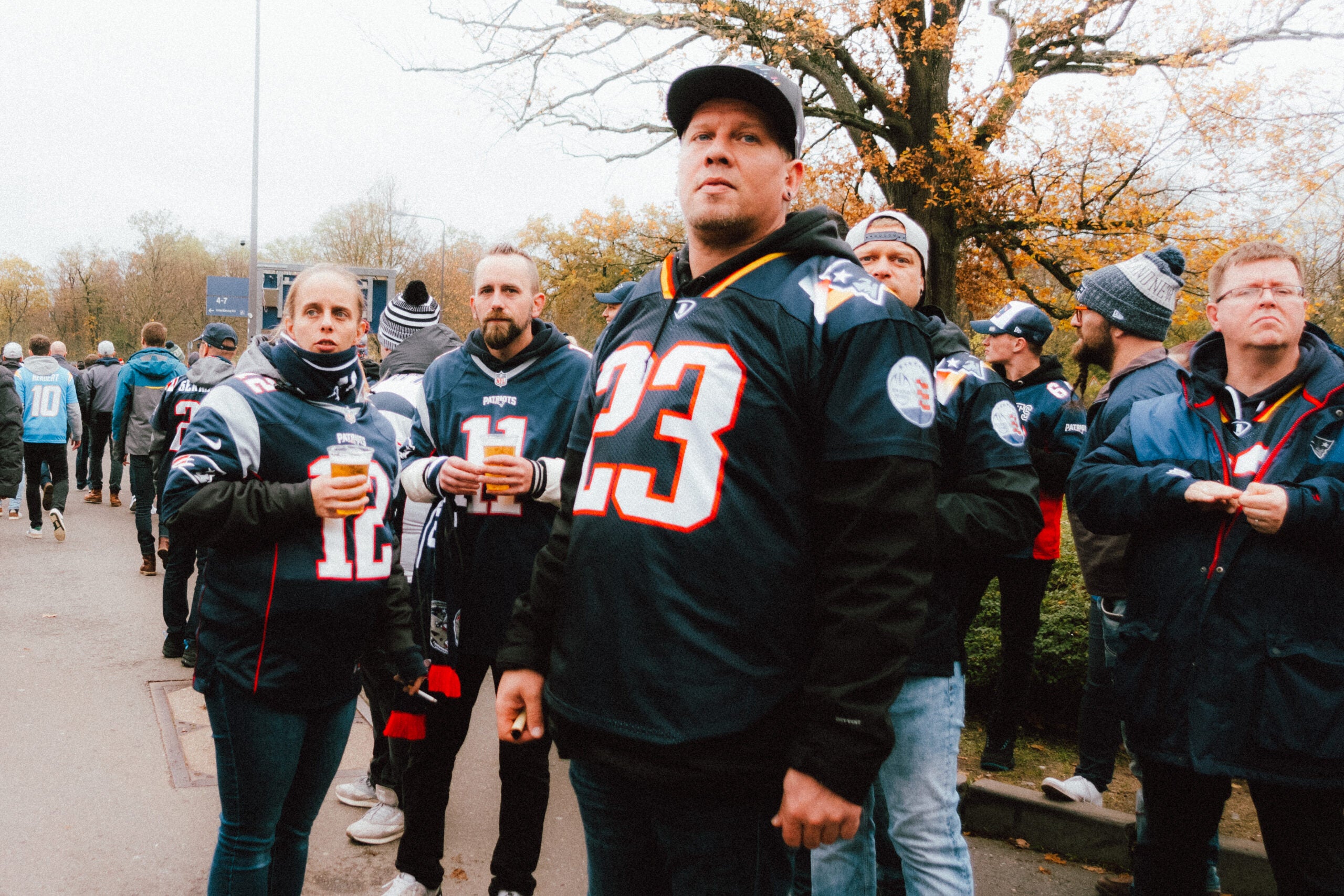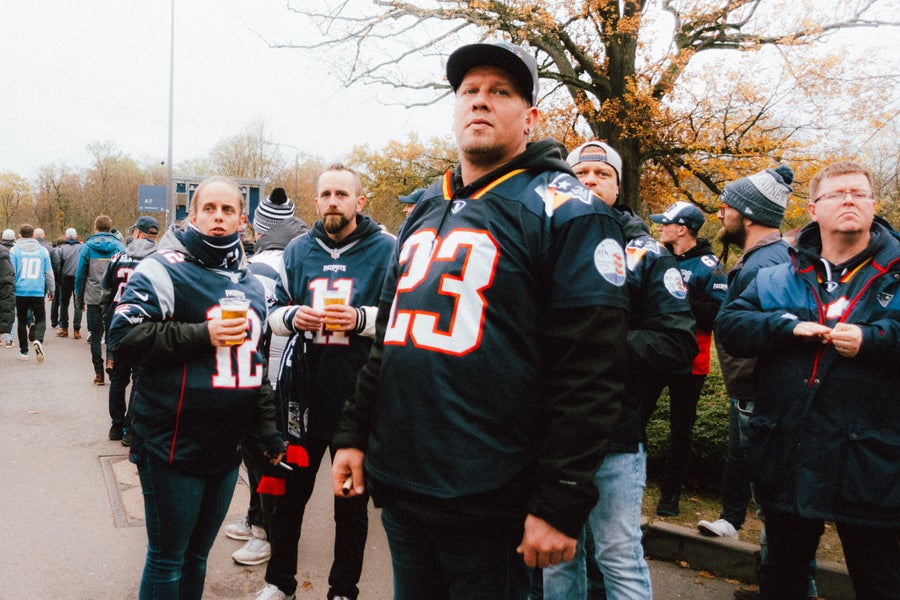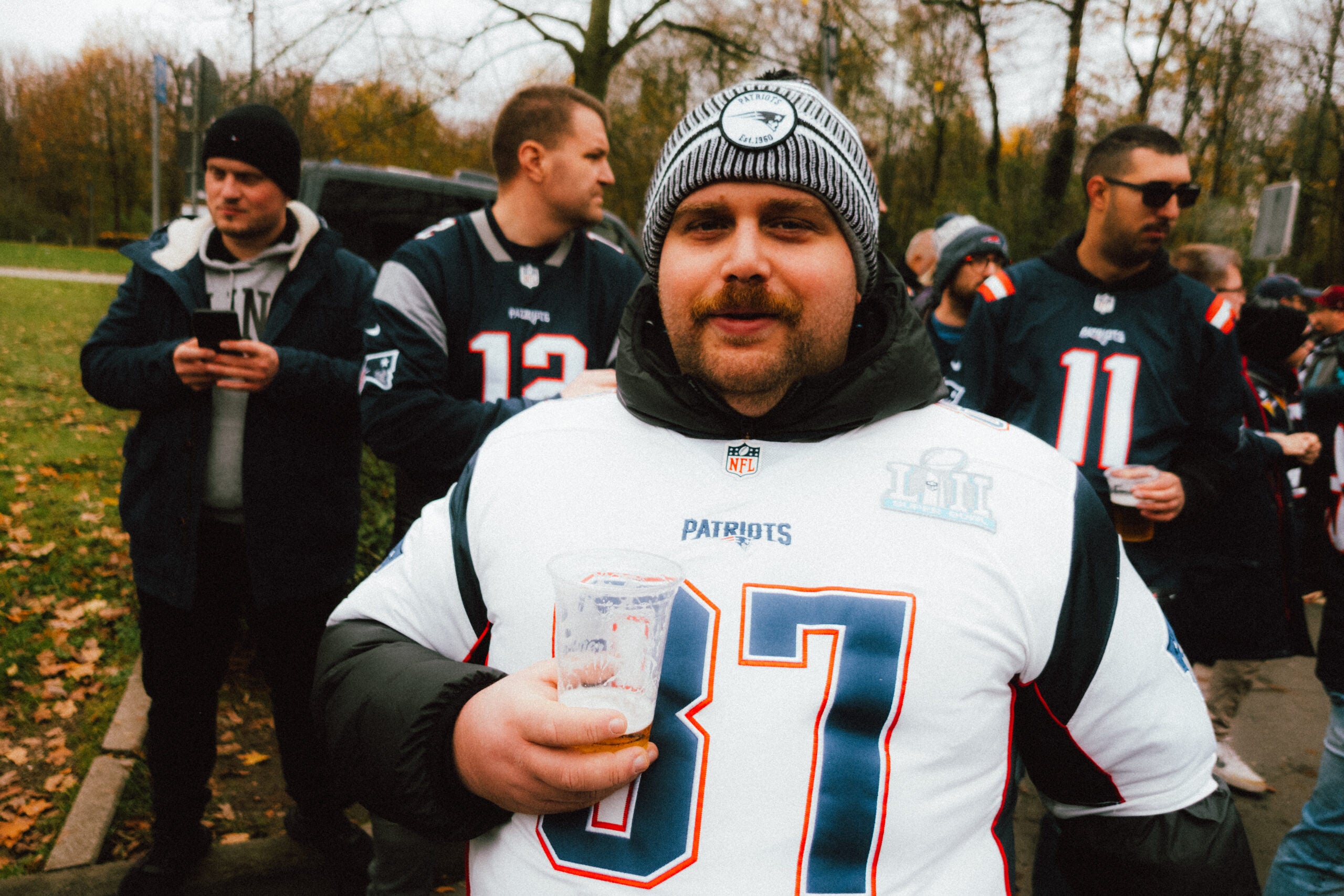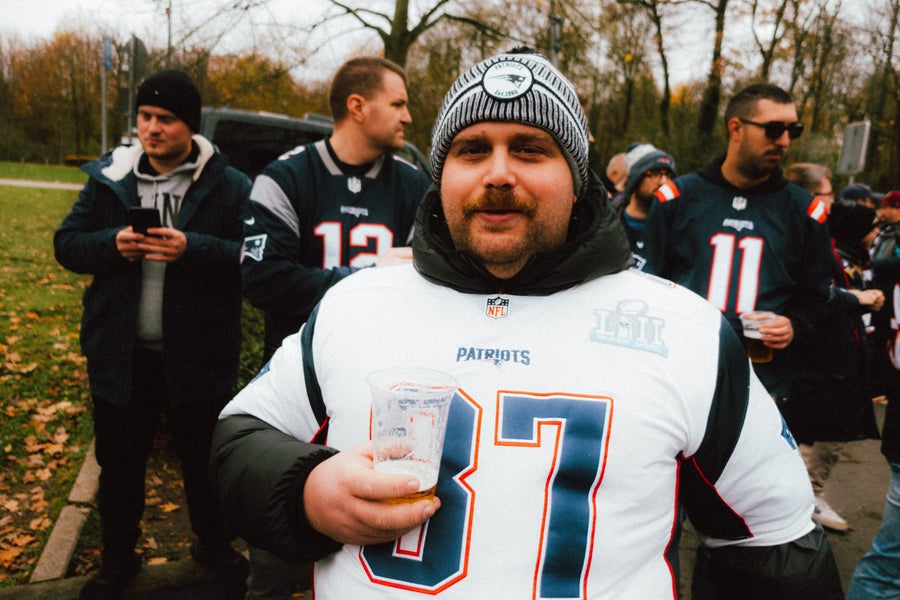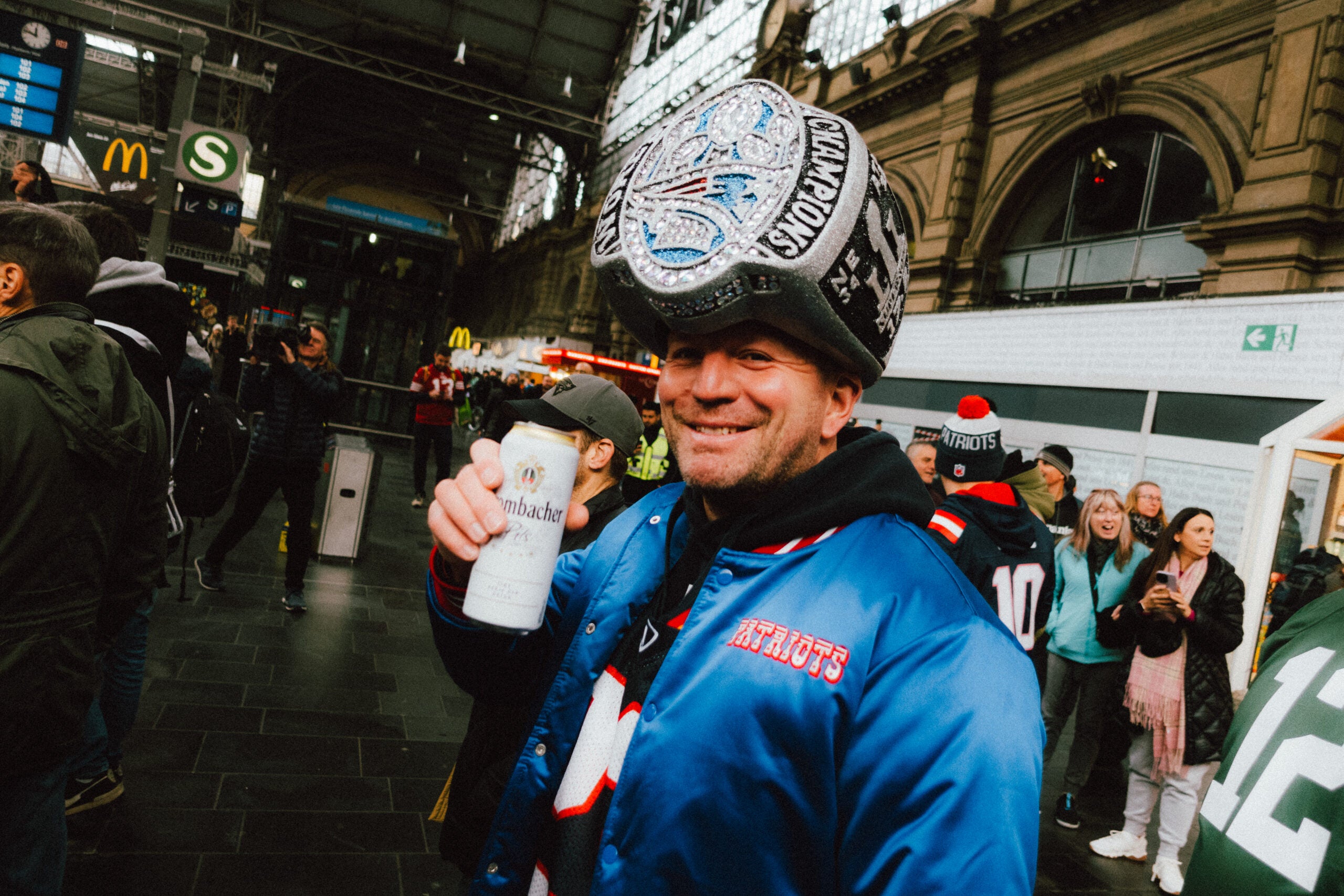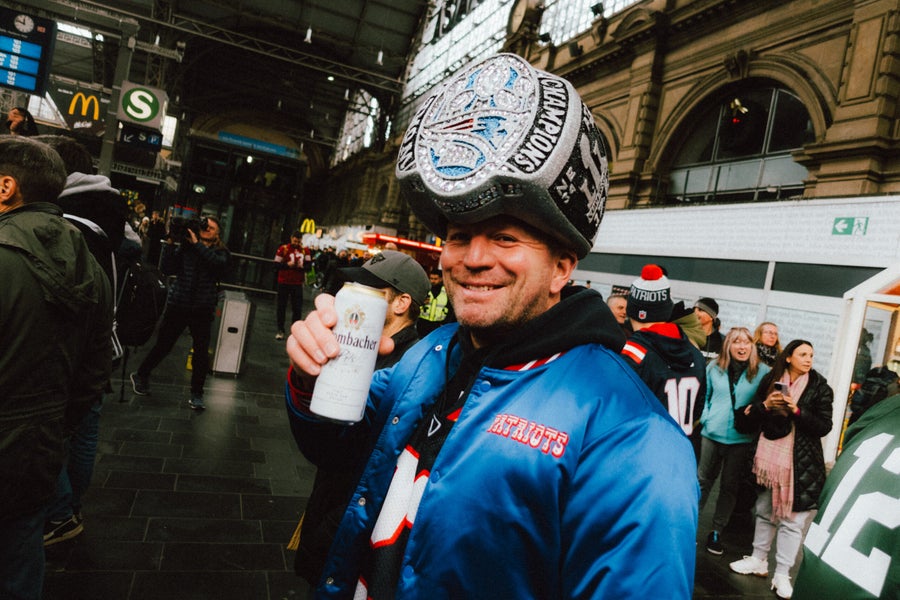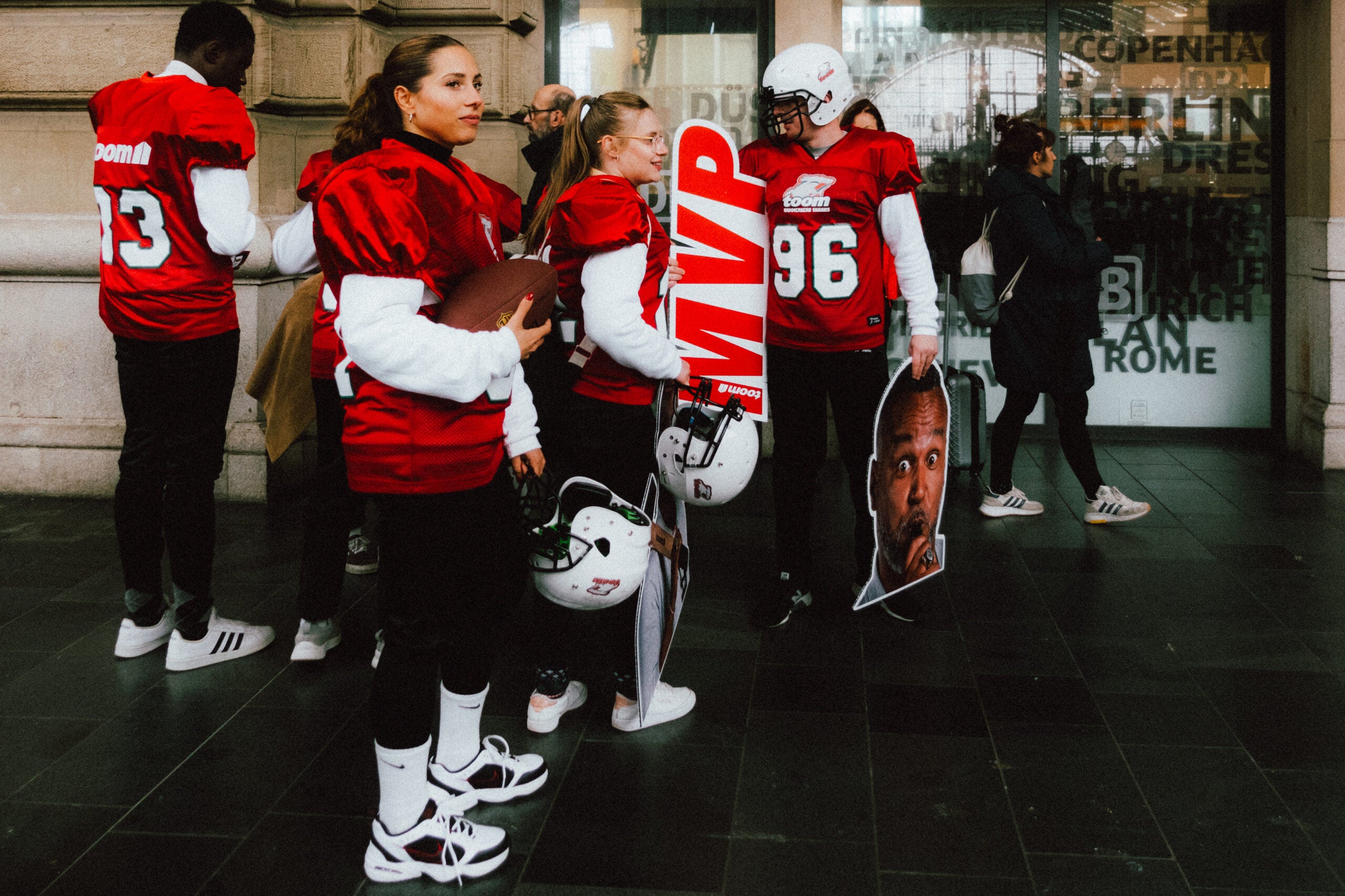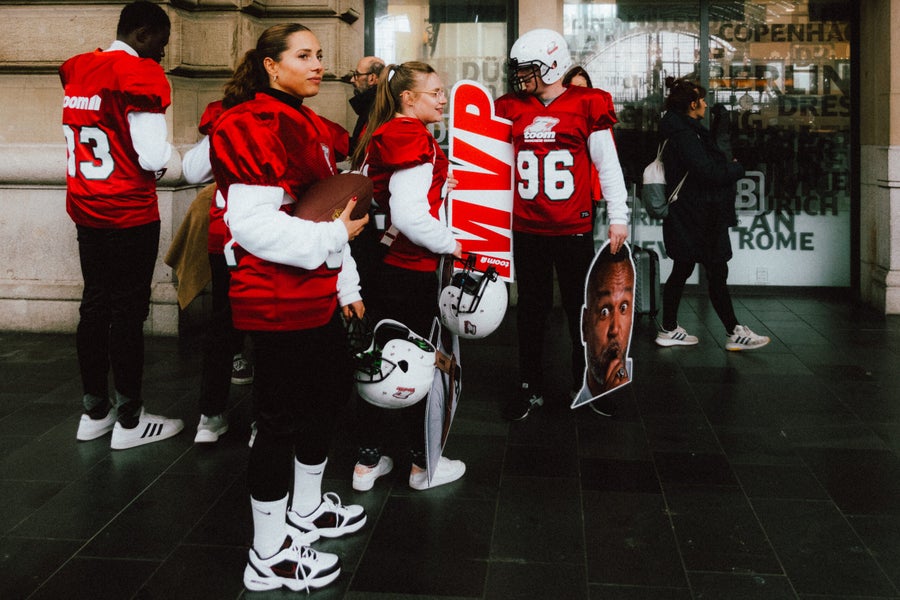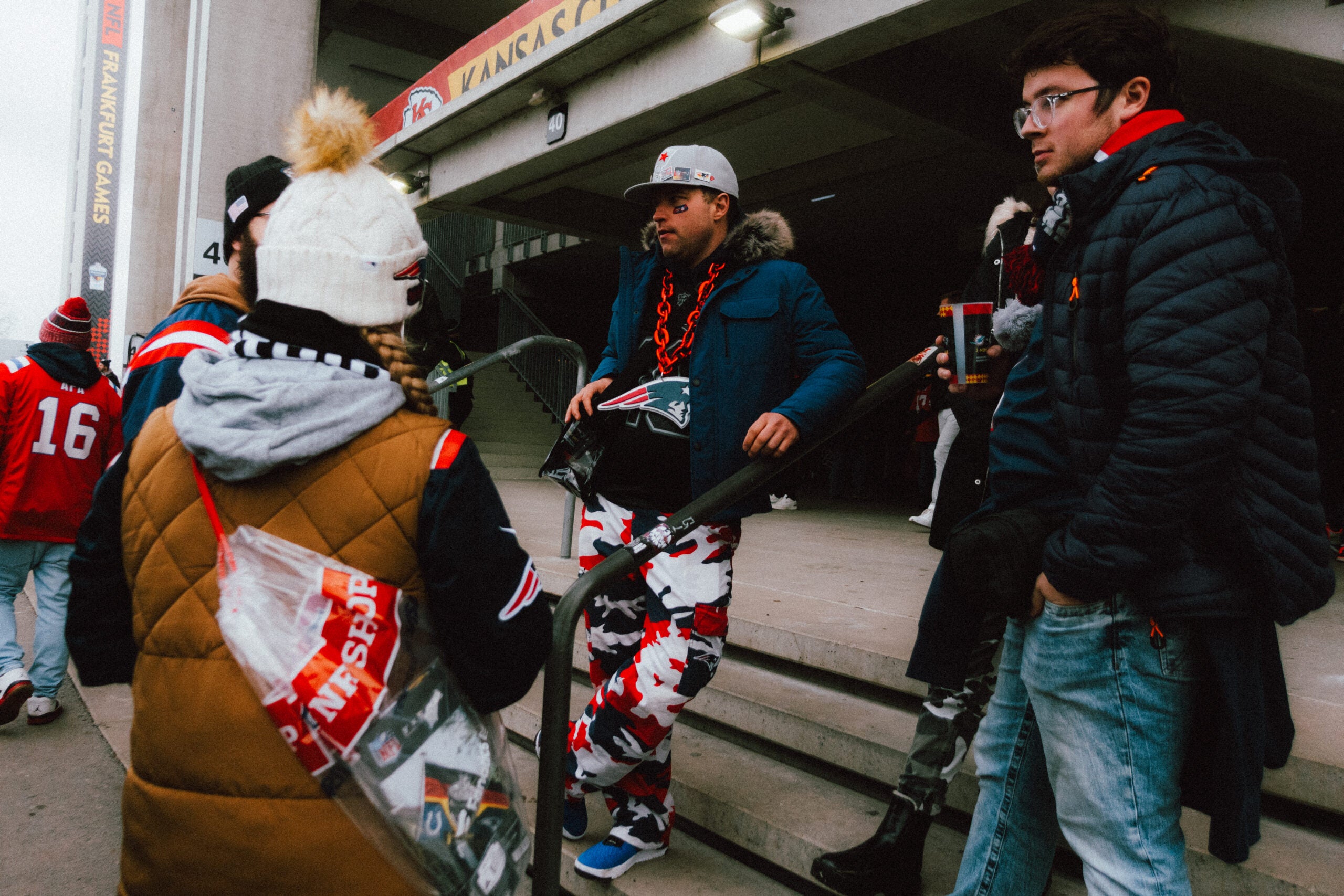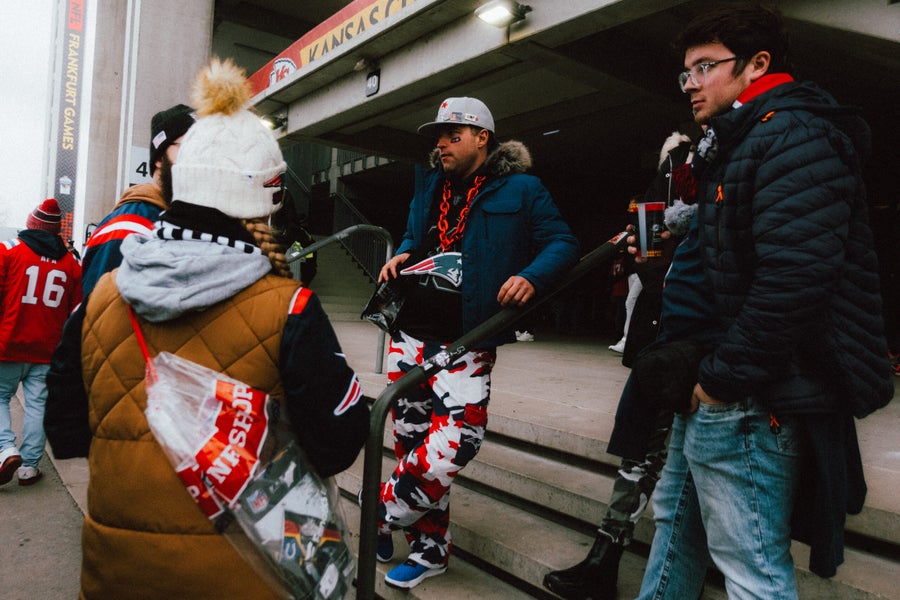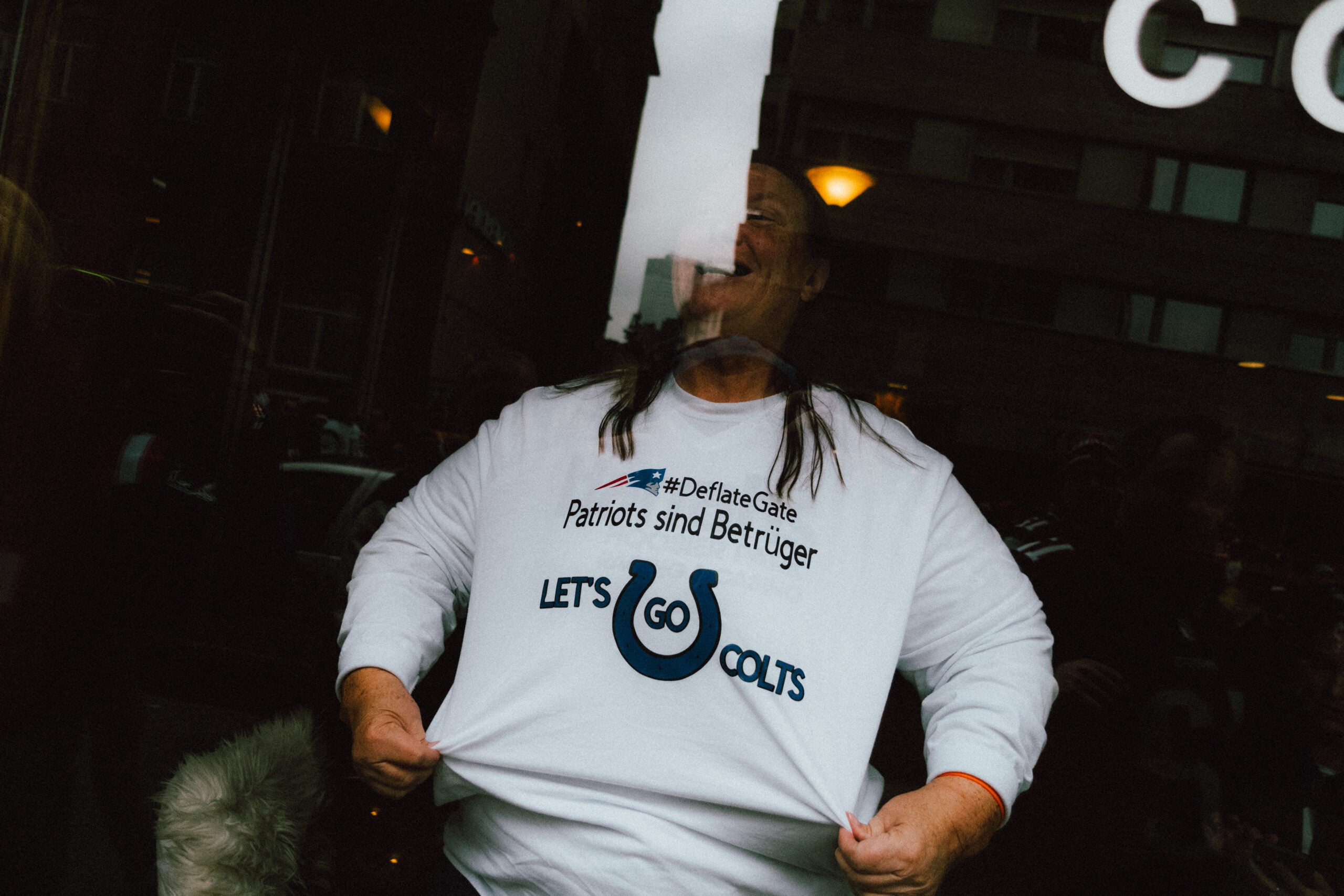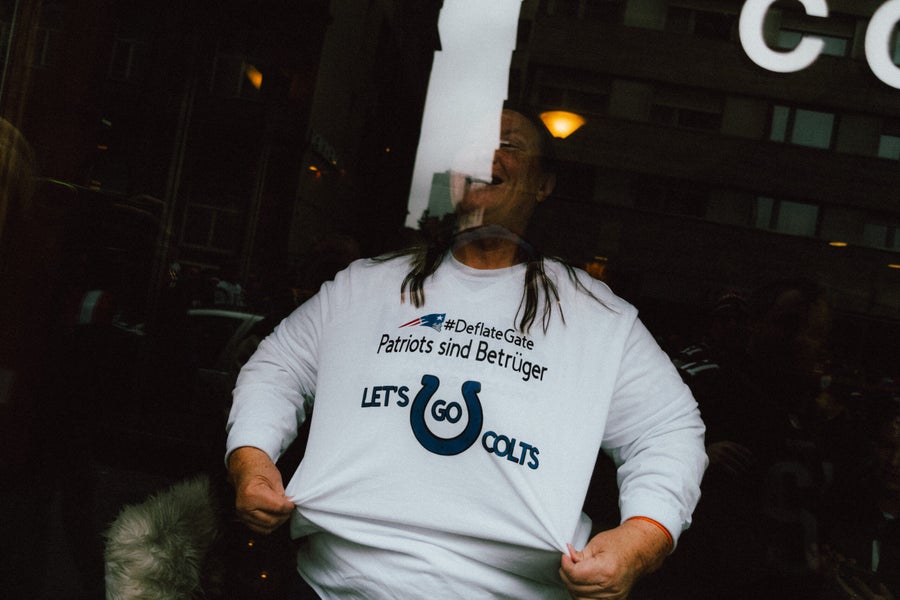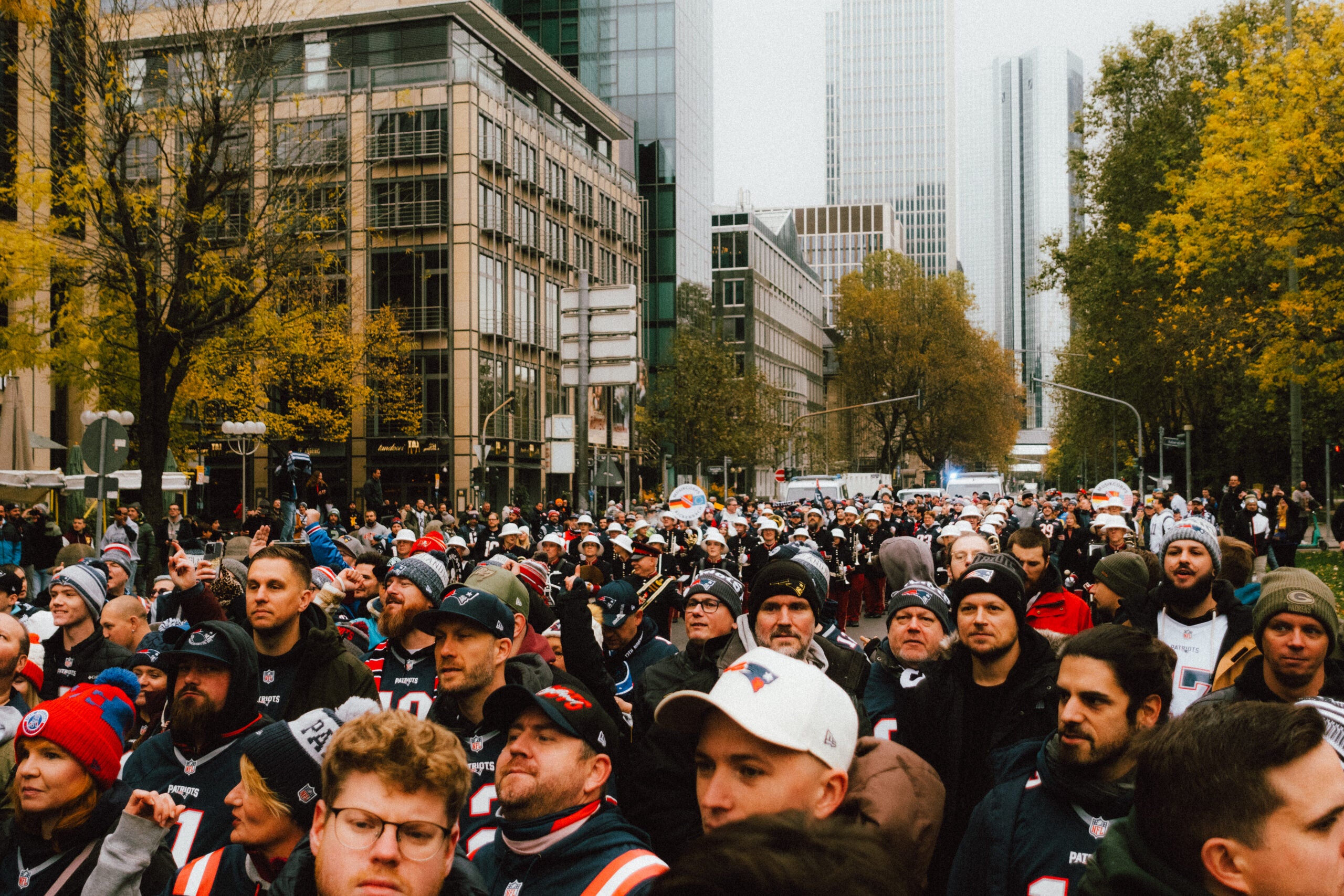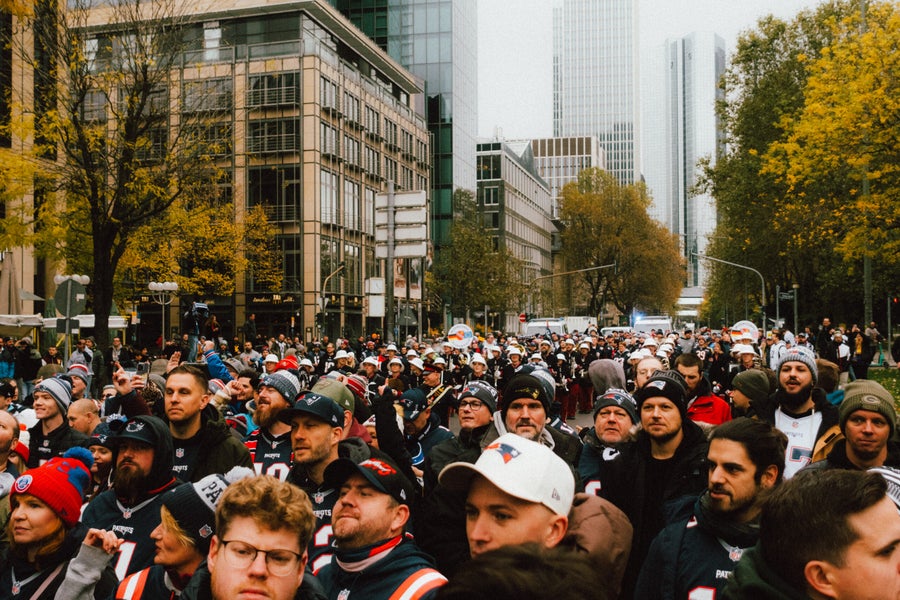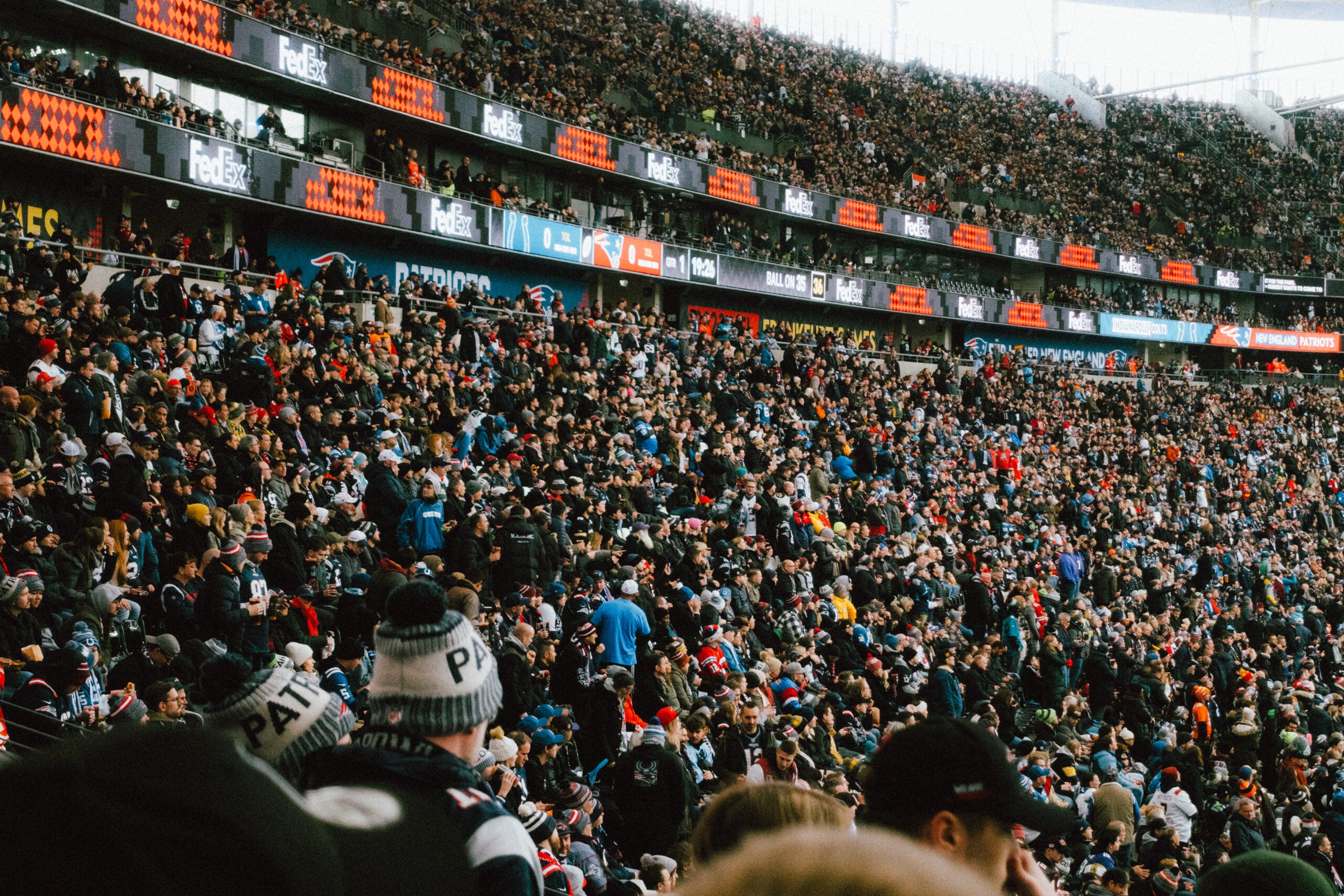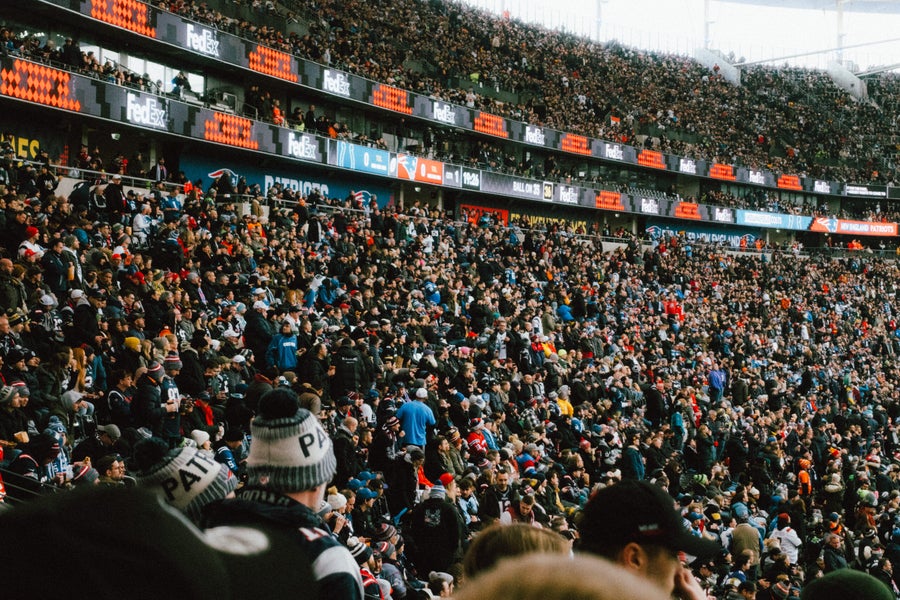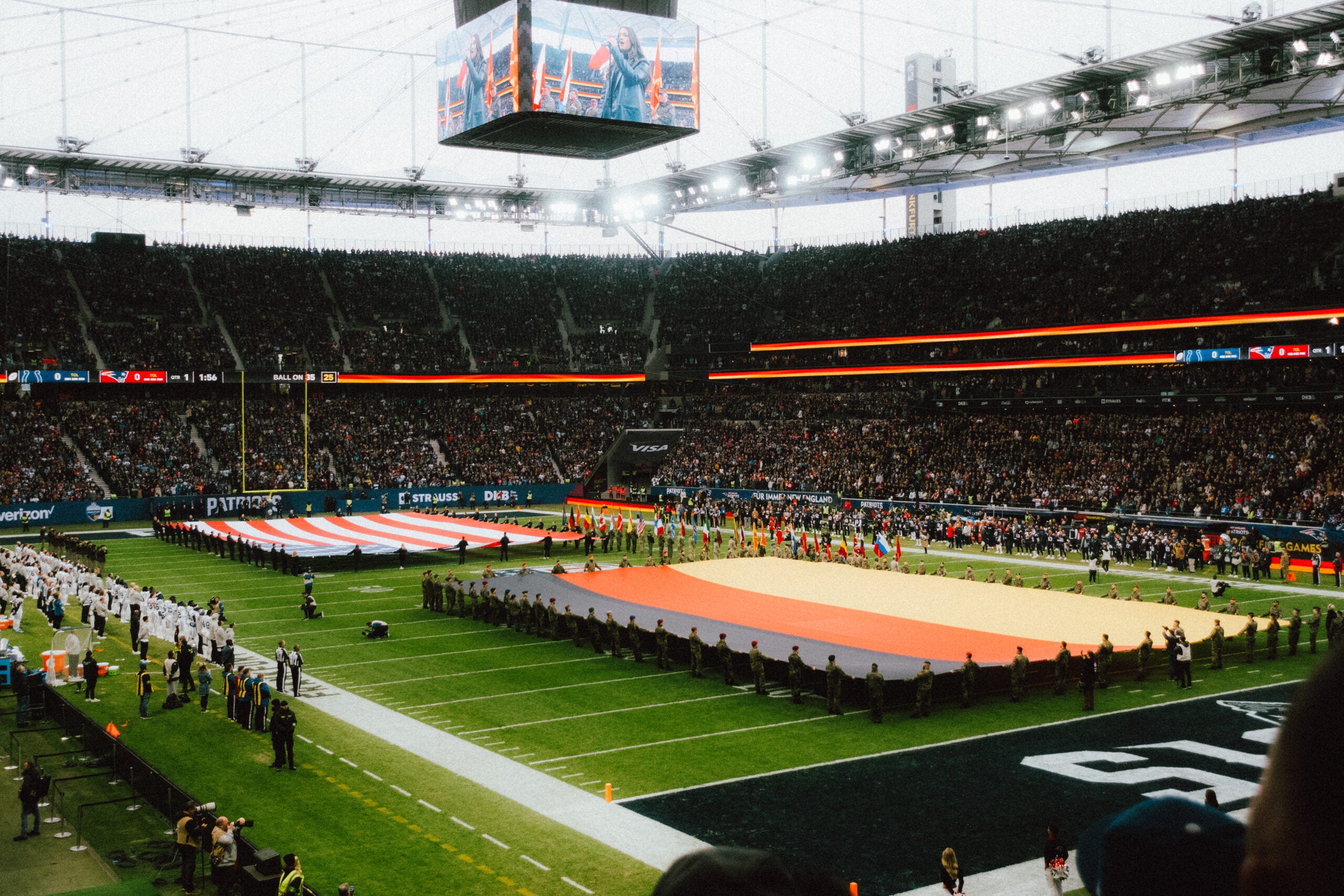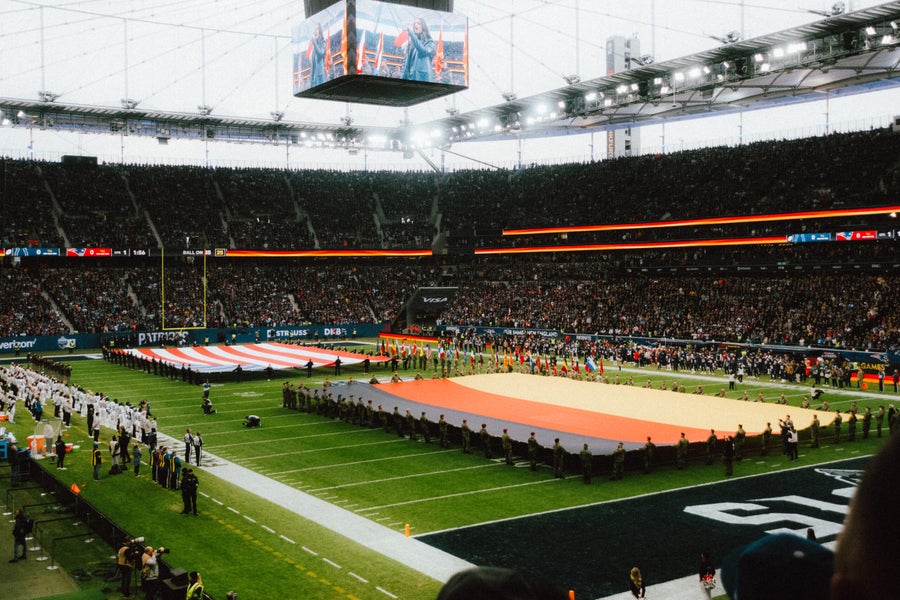 Sign up for Patriots updates🏈
Get breaking news and analysis delivered to your inbox during football season.