Patriots
Bill O'Brien discussed Mac Jones, ongoing competition for Patriots' starting quarterback role
O'Brien said that Bill Belichick will eventually choose whether Mac Jones or Bailey Zappe will get the start.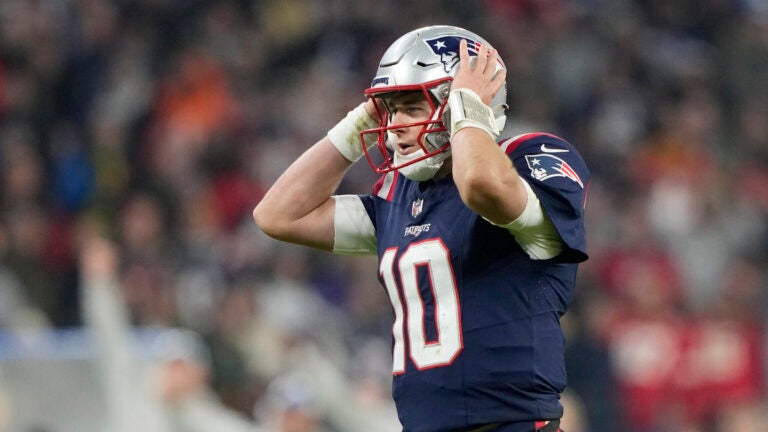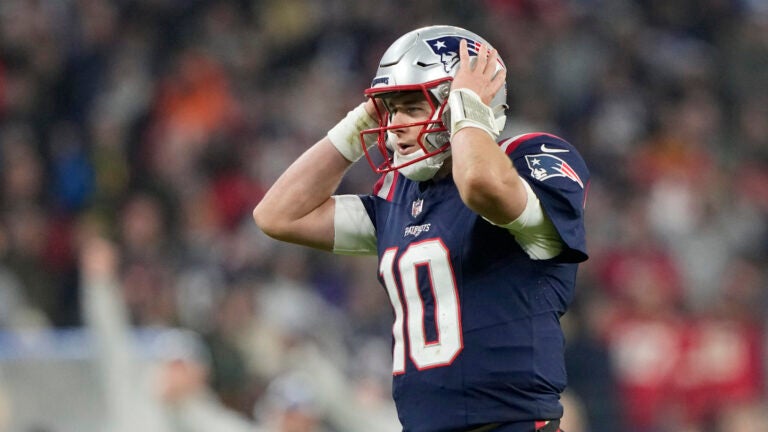 Exactly which Patriots quarterback will get the start in the team's Nov. 26 game against the Giants remains a mystery, though the fact it's even a question is a notable development.
New England offensive coordinator Bill O'Brien did not say whether 2021 first-round pick Mac Jones — the team's presumed starter up until this week — would remain in his place atop the depth chart.
O'Brien spoke to reporters on Monday, appearing to acknowledge that a starter has not yet been named.
"For me, I basically get everybody ready to play," said O'Brien, per Mark Daniels of MassLive. "What we try to do every week, regardless of this week, two weeks ago, three weeks ago [is] get Mac ready to play, get Bailey ready to play and that's what we do.
"At the end of the day, Bill [Belichick] will make that decision at some point and we'll go from there," O'Brien added.
He emphasized a collective commitment to preparation as the Patriots try to respond following a three-game losing streak (taking the team's record to 2-8).
"I do believe that we have to continue like we do all the time, to earn it on the practice field, coaches and players," O'Brien explained. "We have to practice better. We have to earn it on the practice field. All the way around. That's what we'll do."
Asked if he has a recommendation, O'Brien outlined why he didn't want to share it publicly.
"I really believe this and believe this is important to say: I think that anything that's spoken within the origination in football, stays within the organization, within the staff," he said. "I appreciate the question and know why you'd ask the question, but I think anything that's spoken within myself, the quarterbacks, Bill Belichick, Robert Kraft, whatever, stays within the organization. I have a strong belief in that."
Examining Jones's struggles, O'Brien hinted at a potential return to the lineup at some point for the embattled third-year quarterback.
Specifically, he defended Jones's play (at least some of it) during the 2023 season.
"Everything's fixable," O'Brien noted. "I think at times Mac has played really well. I think that's what we have to remember [is that] at times this year Mac has played really well
"I don't believe in yips or anything like that," O'Brien added. "Mac has played well. Mac will play well again."
Sign up for Patriots updates🏈
Get breaking news and analysis delivered to your inbox during football season.